Some more pictures. Got busy with the dremel and cut all the handing fiberglass off. I've discovered holes along the edges where the fiberglass peeled off when it was hardening, so I'm going to fill those in with more Rondo after filling the holes from sanding.
Did some sanding as well. I'm thinking I'm gonna need 1, possibly 2 more layers of Rondo in order to get the shape I want. The toe is almost done. I need to add just a little more Rondo and do a some more sanding. The heel is going to need a few more layers as well, and, as you can see, I haven't started shaping the top yet. I'm a little behind on the top because it took a little longer to get it strong enough to cut the supports out. With the toe and heel, I was able to cut the supports out after the first Rondo-ing, but not the top. Top is going to get some Rondo, and possibly another layer of glass as well.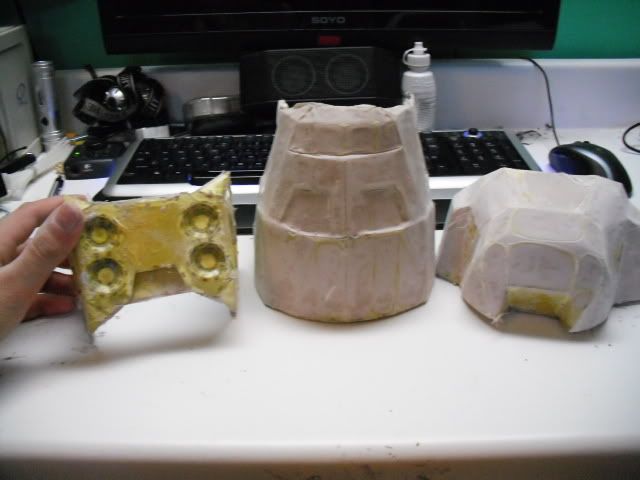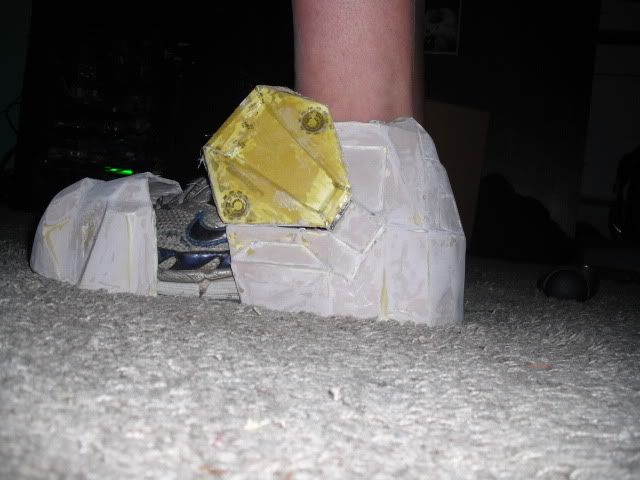 AND YES!!! I got the scaling right. HALLELUJAH!!