A nice little .rar for the complete set are available here
ORIGINAL POST:
I got a little bored today, and my imagination wandered to my anime shelf, where my Guyver boxed set stared at me until I decided to make some pepakura friendly .obj files.
So here's the chest. I used a Daz3d model as a reference (it had a bajillion polygons) and managed to make the monster at a weight of 1142 polygons.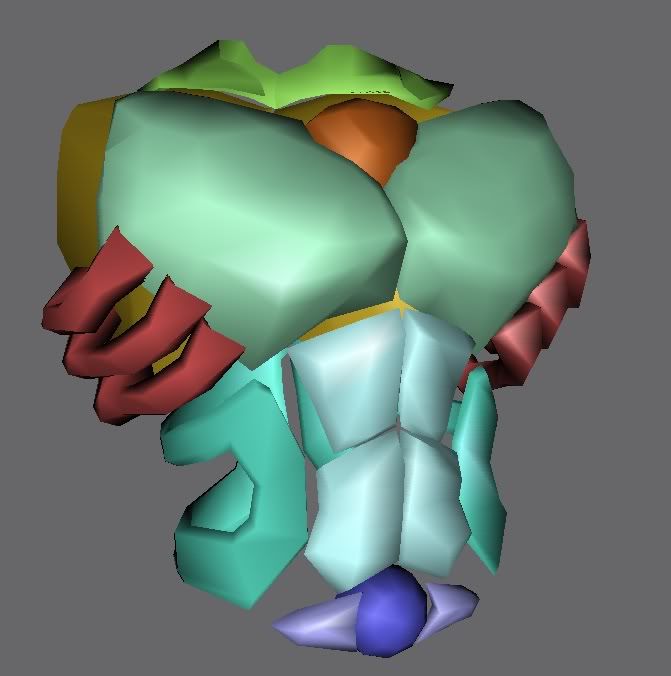 and a comparison to Royloo's 3d model which weighed 10,102 polygons O.O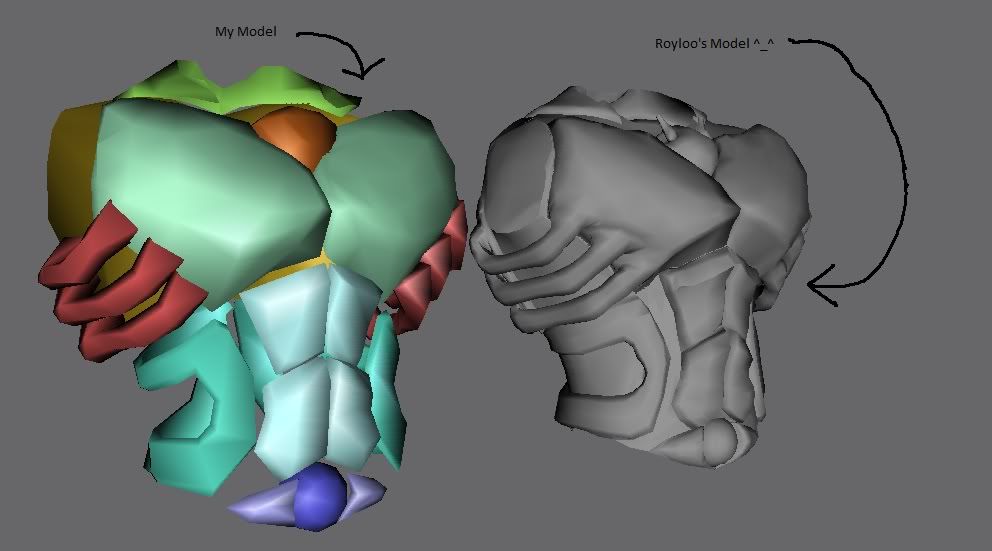 Did an unfold test in an unregistered pepakura. Doesn't look too hard, huh?
Will release the .objs when an entire suit is completed... or I abandon the project