--***UPDATES or PICTURES WILL BE POSTED EVERY END OF THE MONTH!!!!***--
I will reply to posters or replys/questions throughout...if I get time! =)
Whats up 405thers! I am now working on a total new suit.... SUITS!
Here is alittle of my plans and ideas about doing this and some pictures to show you my Novembers Progress....
I plan on completing 2 (TWO) Kat suits out of Foam. (The Helmets will be Bondo/Resin)
-Why Foam: I have worked with both Foam and Rondo/Bondo. Foam is cheaper and faster for me to work with, but I can't do as much detail work such as use my handy Dremel.
Now for the total project- it contains 34 pieces for Both Suits.
Helmets x2
Chest x2
Waist Belt x2
Shoulders x4
Forearms x4
Hands x4
Thighs x4
Knee pads x4
Shin x4
Shoes x4
This is my plan on how to complete the suits before Halloween of 2013-
Nov.- Hands & Knees (Check)
Dec.- (x2) Waist Belts & (x2) Forearms
Jan.- (x2) Forearms & (x2) Shoulders
Feb.-(x2) Shoulders & Start on Thighs
Mar.- Have all (x4) Thighs Done
Apr.- (x4) Shins
May.- Chest
Jun.-Finish Chest & Start Shoes
Jul.- (x4) Shoes
Aug.-Helmets
Sept.- Extra month--
Oct.- Paint/ Touch up Parts
HOPE that covers it.
I will also be getting help from the Amazing LilTyrant! She has already gave me some great pointers! ( Keep in mind her Kat Suit was skillfully and amazing made with loads of time and talent. ) Mine or Both of mine will be made SUPER FAST and probably will not be as detailed as hers! So don't be to tough on mine!
Liltyrant has got the best suit hands done even before I make these =D Plus she has an one of a kind undersuit... my undersuit will be whatever my wife's friend finds (black pants I guess and turtle neck probably lol)
*Last but not least the reason why I'm making these 2 suits is not for myself of course, but for my lovely wife =P AND her best friend. So hopefully we can have an unforgettable Halloween this coming year!
****Very Important-my wife doesn't know I'm working on it.. so I'm going to have her friend try on all the pieces and when halloween comes, hopefully her friend will show her and then tell her she needs to try hers on =D....... IT would be A Epic surprise!... It will be hard of course for me to work on it without her knowing.........
NOW For Nov.- Hands & Knees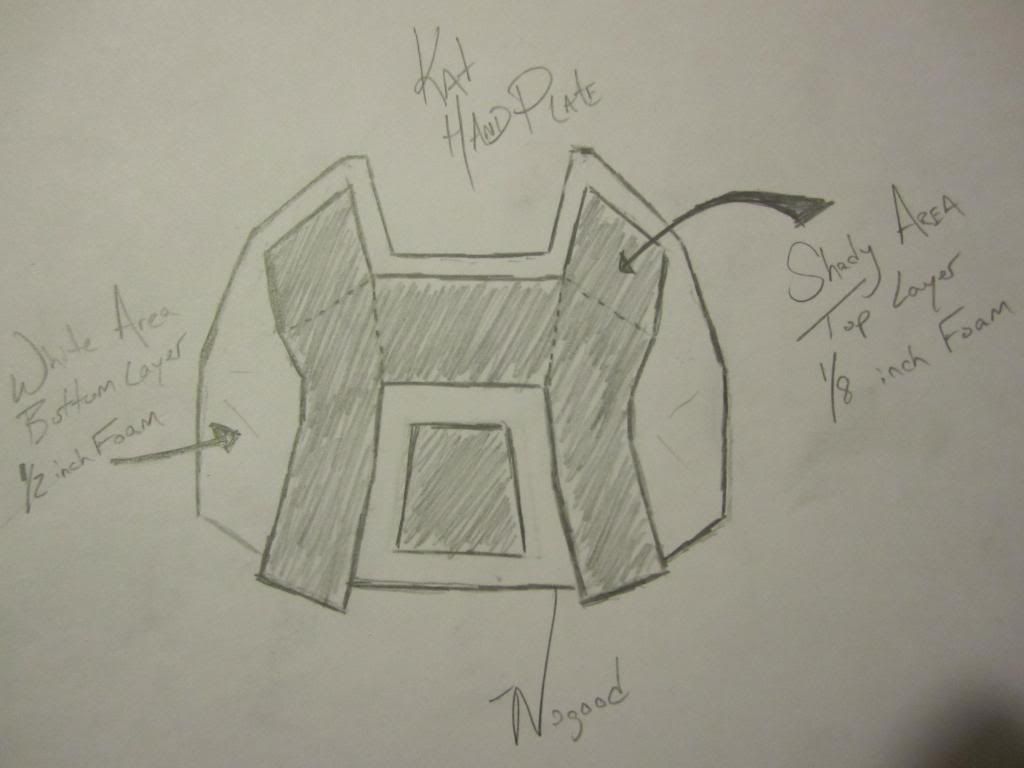 I simply Drew this on a piece of paper just looking at Kat's suit and added my own little touch. (My tough is the small square in the middle)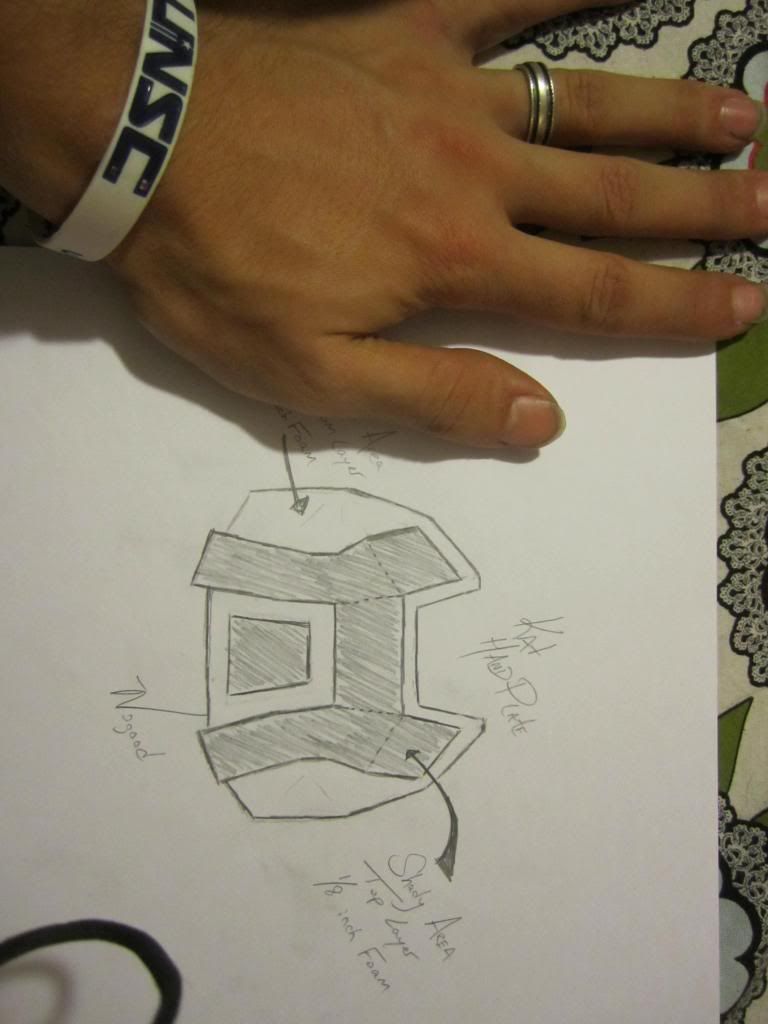 Compared to my own hand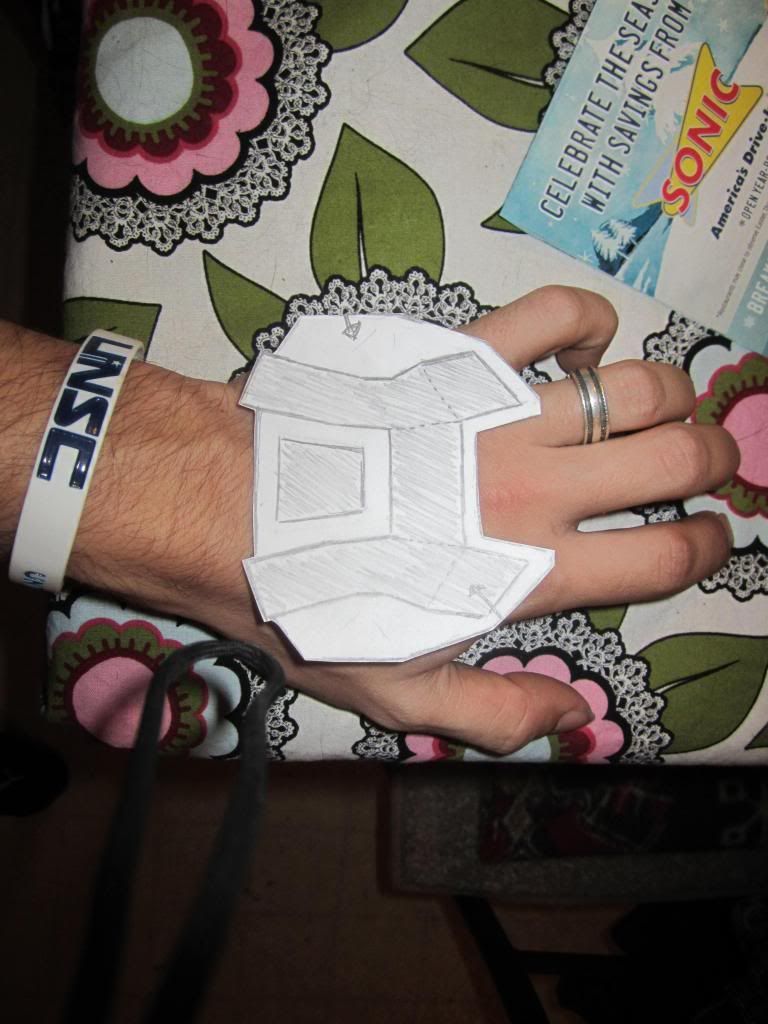 Simply cut it out and put the paper own to test size...(MIGHT BE BIG...Hope not)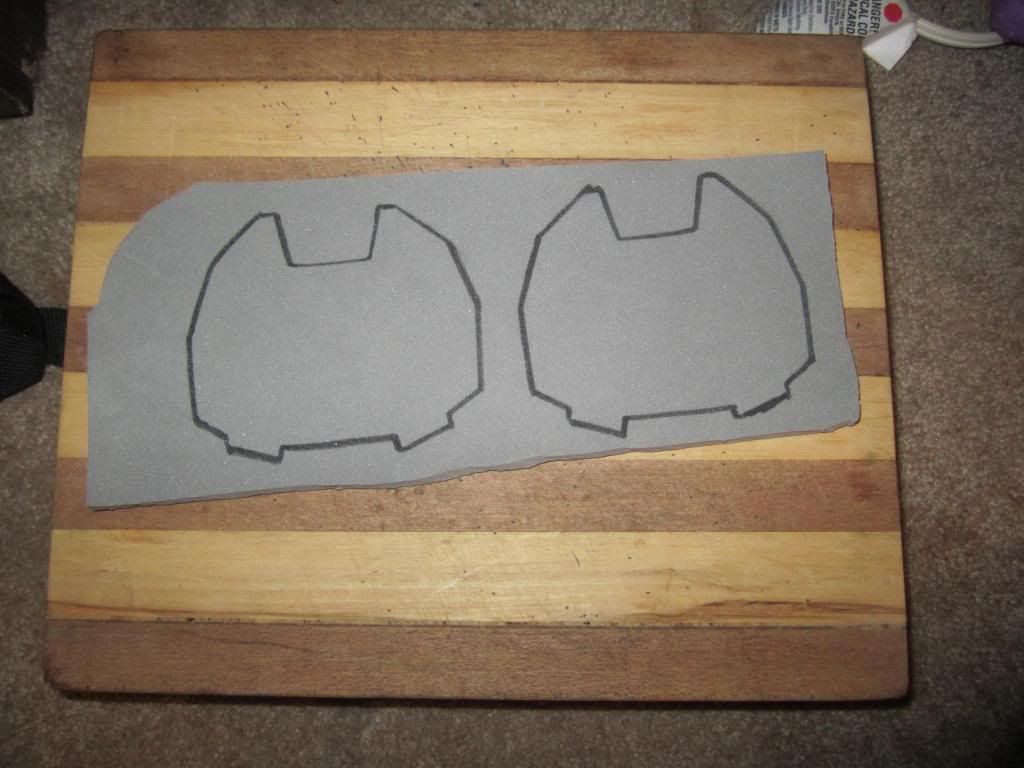 Trace the piece onto foam with Sharpee.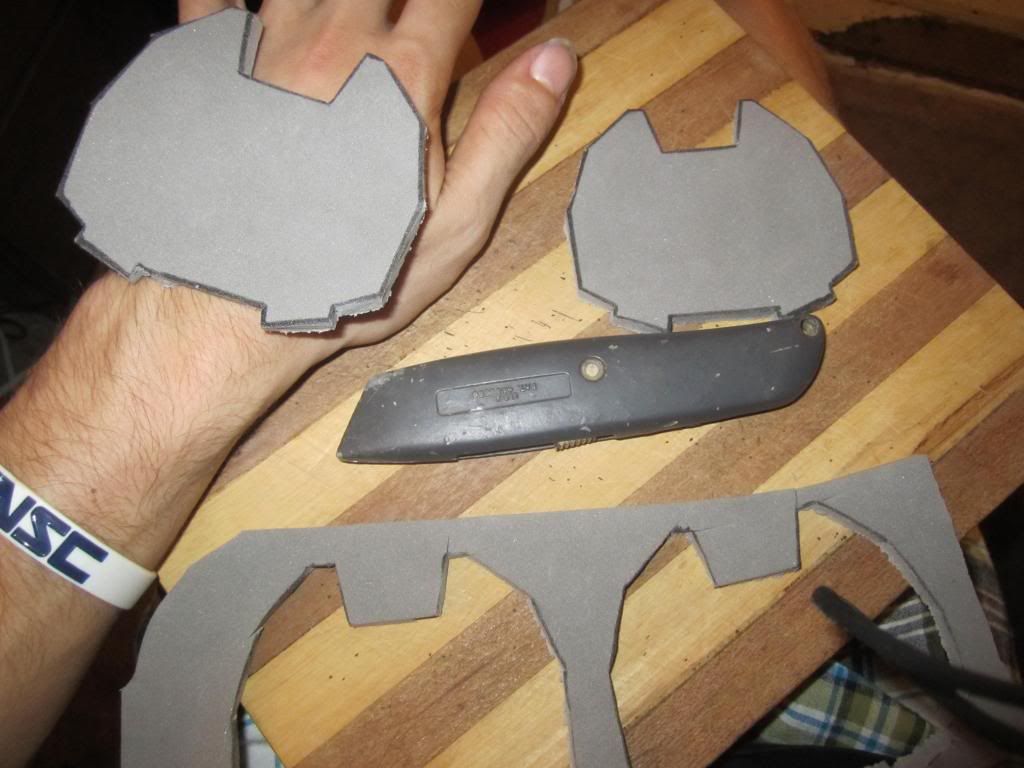 Cut out the foam by using a Box Cutter. (reason why is because you go through Blades FAST)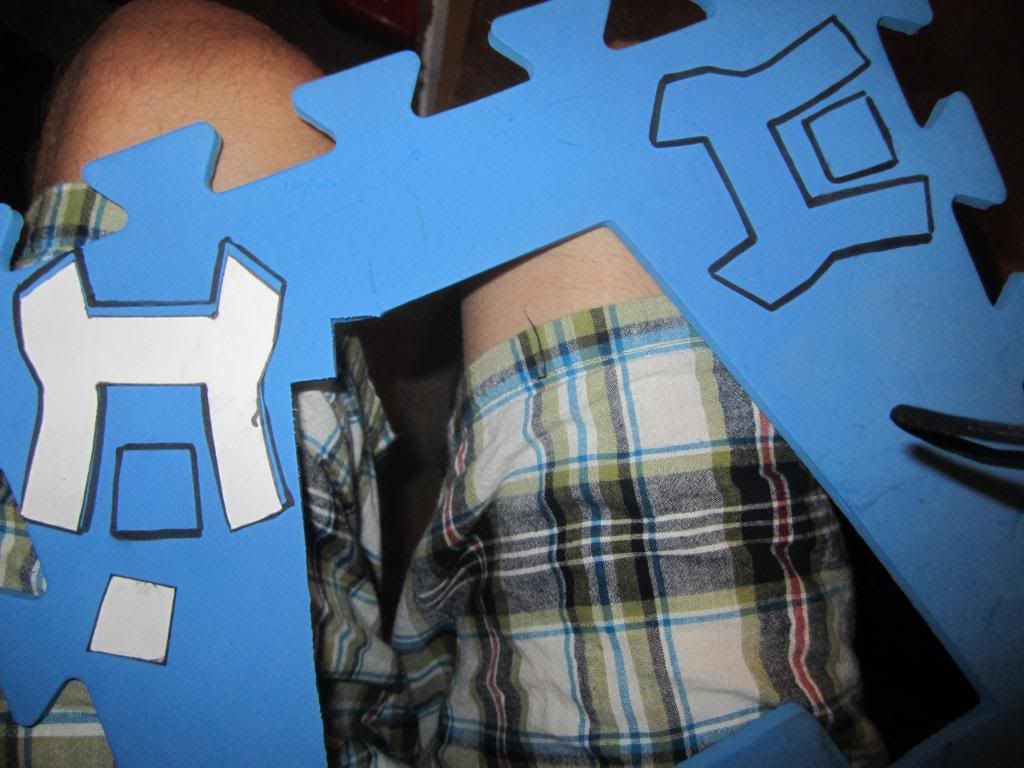 I simply cut the piece out after I got the Base done to add the 3D look I guess...
3D Lol
Another 3D picture...Example lol
One set of Hands is DONE!!! kinda...at least cut out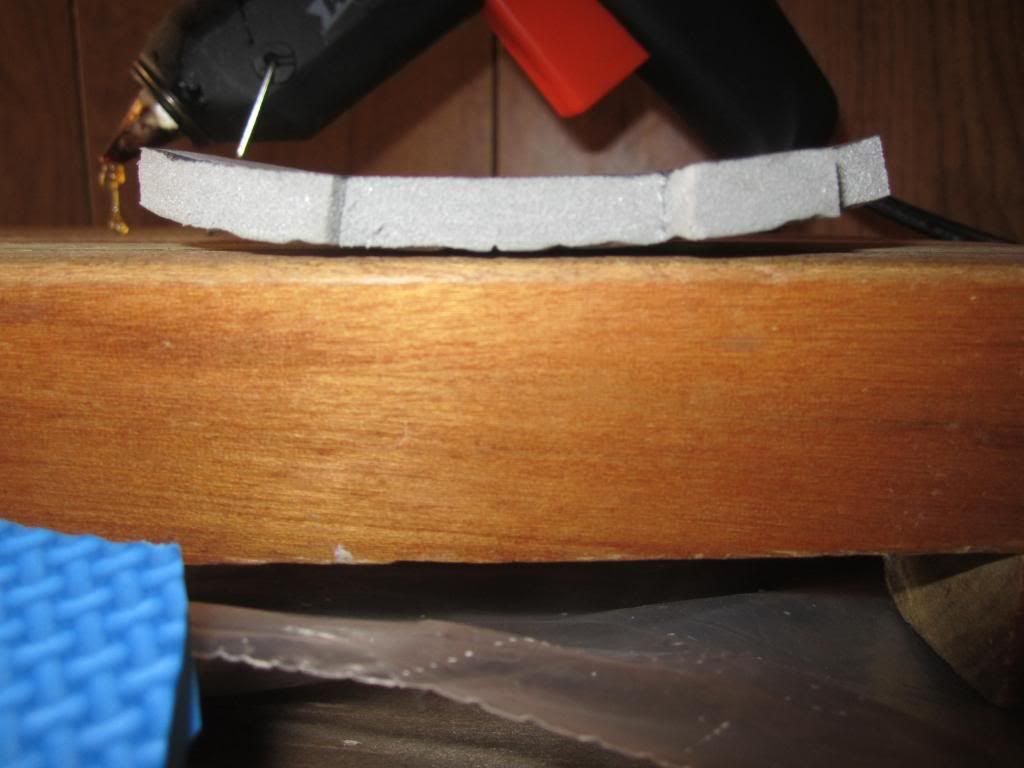 I had this problem and will have it with Foam (The curve in my foam is from where it has been rolled up. I Bought cheap foam for 20 bucks but it was in a tight roll.
So I tried to set something heavy on it ALL night and see if it would make it flat...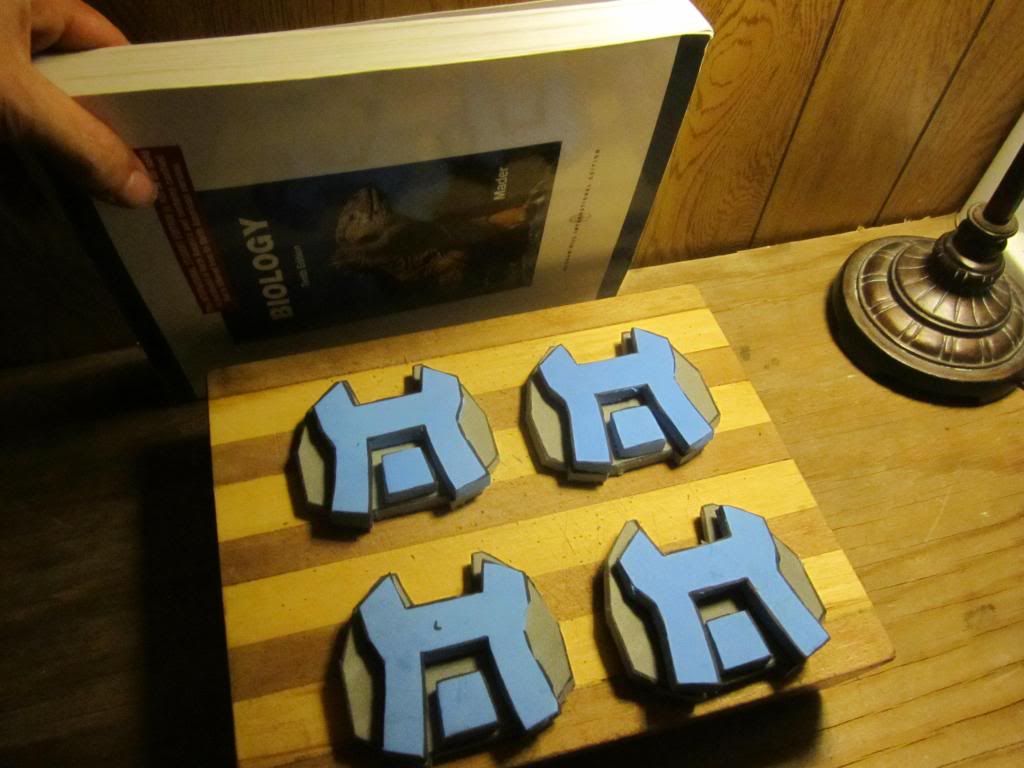 Something heavy...
Yea I Forgot.... I Cut OUT All the hands!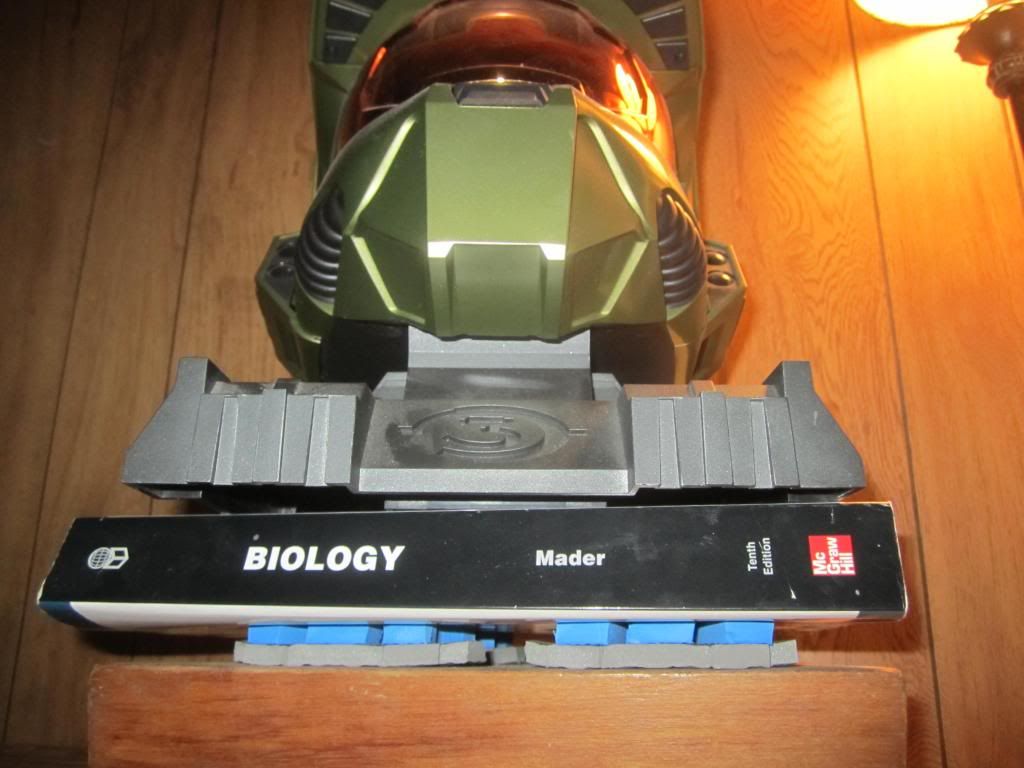 Something Heavy added to the Heavy... Epic xD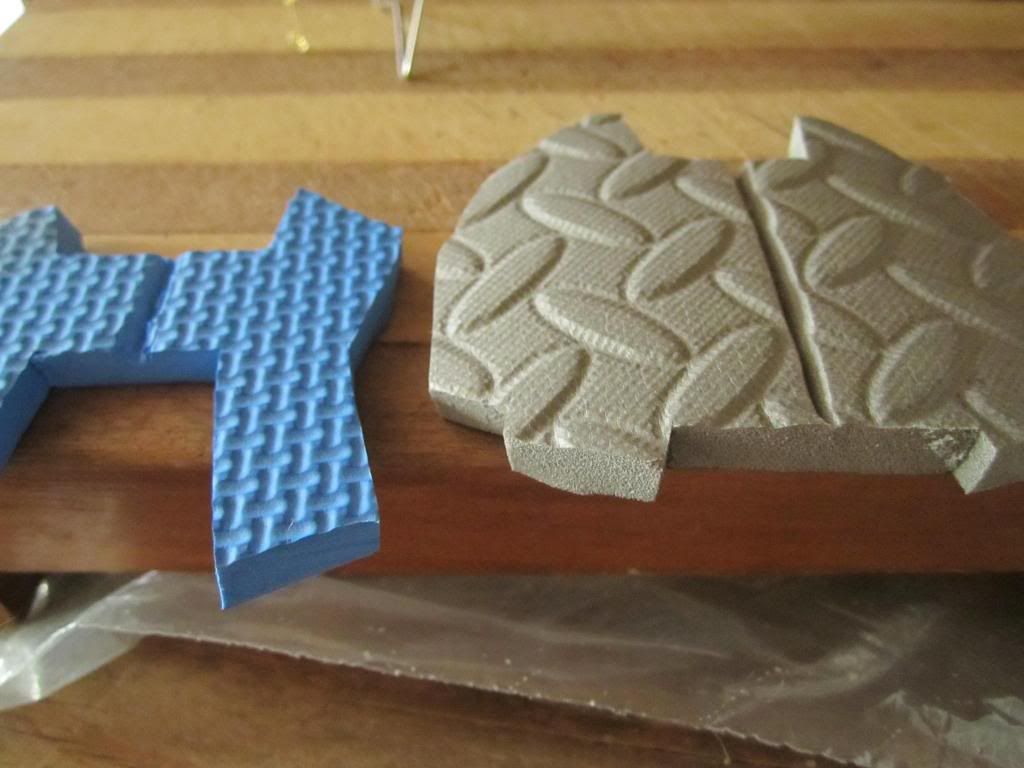 Sadly it didn't work.... SO Plan B- Cut a small line out where it needs to be folded/bent.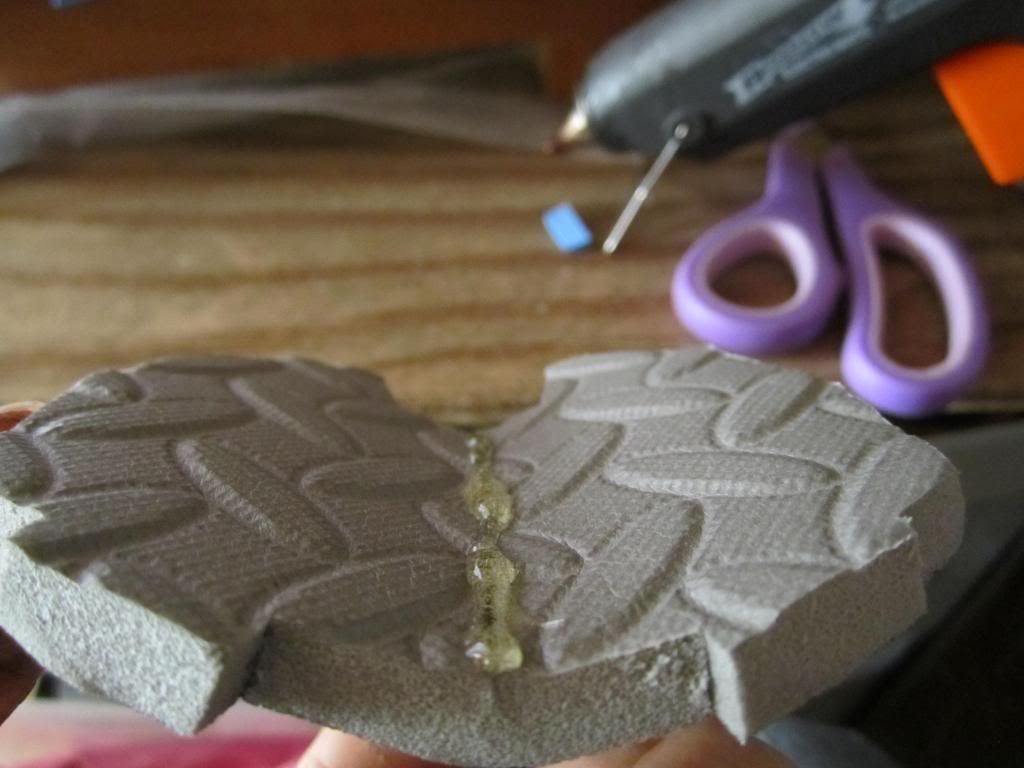 Simply Add Hot Glue and Bend into place.....Hold for about 30 Seconds (if blowing on it...) LOL
To Be Continued........