UPDATED: 08/11/12
Kirrou HD ODST Forearms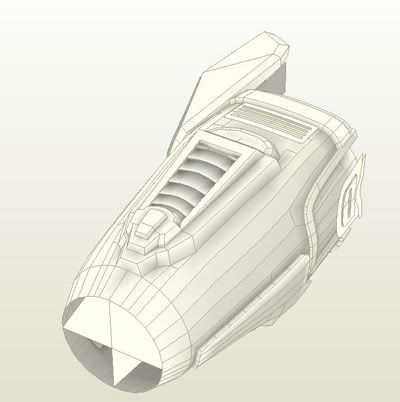 Scaling:
Measure length of your arm from bend in wrist to bend in elbow add a few cm to represent the elbow pad. Print first to pages of pep file and compare your forearm length to the tester strip and adjust "Depth Factor" accordingly. Then repeat until your forearm length matched the one on the tester strip.
Default Overall depth is at 33cm which makes the forearm tester strip length about 24cm
______________________________
UPDATED: 07/31/10
Kirrou HD ODST Stomach Plate
It is super easy to build and it very accurate to the game. I included all the grooves and indents so it will need very little work once hardened.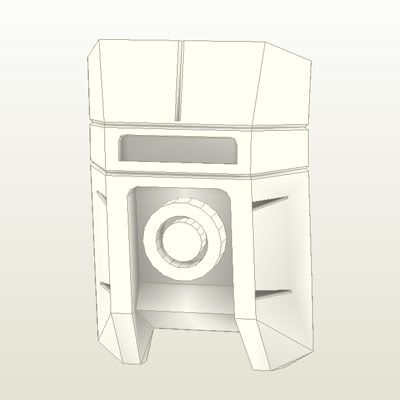 Scaling:
Its defaulted at 16cm high and 11cm wide which fits perfectly into the chest plate I created at default size (20cm high).
_______________________________________
UPDATED: 07/22/10
Kirrou HD ODST Shoulder w/ Hinge
New shoulder file is the same as the old one but this one is two pieces and was designed to have a hinge/joint to combine the two pieces and increase mobility.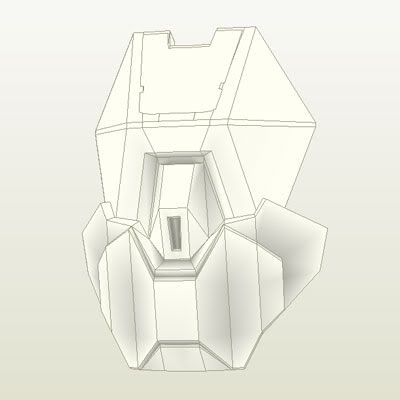 If you place a bolt or peg through the center of the hinge/joint holes it will bend perfectly and only to a certain angle.
Basic instructions:
1. Build it without cutting out the hinge/joint holes.
2. Harden it the pep (make sure you don't paint over the hinge/joint holes.)
3. Using the hinge/joint holes as a guide drill through the center of each to make holes align and be the size of you bolt.
4. Insert bolt and fasten with a nut.
5. DONE!
Scaling:
Use height as a base for scale.
* Hinged Shoulder is defaulted at 30.5cm (about 12in) in height.
For those of you who prefer only once piece the old file is right below.
Kirrou HD ODST Shoulder Plate Once Piece
This file is one single piece so you don't have to worry about how to hold it together.
* Single Piece Shoulder is defaulted at 29.5cm (about 11.5in) in height.
__________________________________________
UPDATED: 07/20/10
Kirrou HD ODST Chest Plate Pep
New ODST Chest file. This is version 2. It is now more streamline and easier to build. (It uses floats for the front details)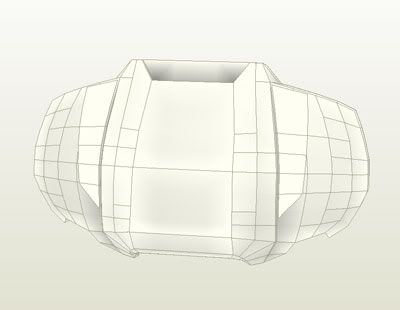 *It is only one file now. I decided the tester wasn't really necessary for this one.*
Scaling:
I would recommend scaling based on height and not width because this chest pep is curved so if you scale solely based on width it will probably be too large.
*Chest Plate is defaulted at 20cm (about 8in) in height.*
__________________________________________
UPDATED: 07/19/10
New files up
Kirrou's HD Rookie ODST Helmet pep
I modeled a brand spanking new HD (Super Game Accurate!) ODST Rookie Helmet.
I included all major detail that I could along with a few floats for details under the visor and behind the helmet.
Build tip-
*
I would recommend tweeking the smoothing option in Pepakura to remove many of the folds on the front part of the chin area. It will make both the build and smoothing process much easier.*
Kirrou's Rookie ODST Tester Helmet
Also because this helmet is super detailed I created a tester helmet as well.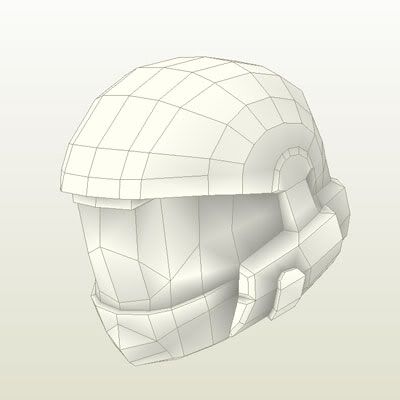 Its super low def but all the dimensions are the same so it will really help to get the perfect size for you.
*Both Helmet files are defaulted at 31cm in height *
Please let me know what you guys think. I hope these help out the ODST builders here at the 405. I have learned a lot here and I wanted to give back. Hope these files are useful.