Hey all 1014 here.
I've started my Build. It's a cross between two of my favorite Genres. Gundam and Halo with a little bit of James Cameron style thrown in.
My List includes the Following;
Reach Boot x2 By Ruze789
Boot Toex2 by Acenat
Torso is MK V v3 by L3X BLU3R1V3R
Handplates by Ruze789
Shins x2 are Jorge Style by (I think it's by) Rhinoc
COD piece by (well I don't know the modeler) But Unfolded by Jason_02
Reach thighs by Spartan-29
Reach Knee x2 by Ruze789
Jorge Backpack by FoolyCoolyman and unfolded by myself.
My head however is a File Done by Nintendude.
MY weapons will be announced when I find them.
I have a few Helms I'll be working on.
I am using Pep method , but only for Foam templates.
Note I'm starting my build from the feet- up. I know myself and once I build the Helm I'll just play with it and not finish the suit.
As I progress any comments or tips would be much appreciated.
Here is what I have completed so far;
Both legs are done
And a Somewhat finished Pistol.
Helm #1 is still under Construction. REACH MK V CE Helm Modeled By Roadwarrior and Unfold by Bryce.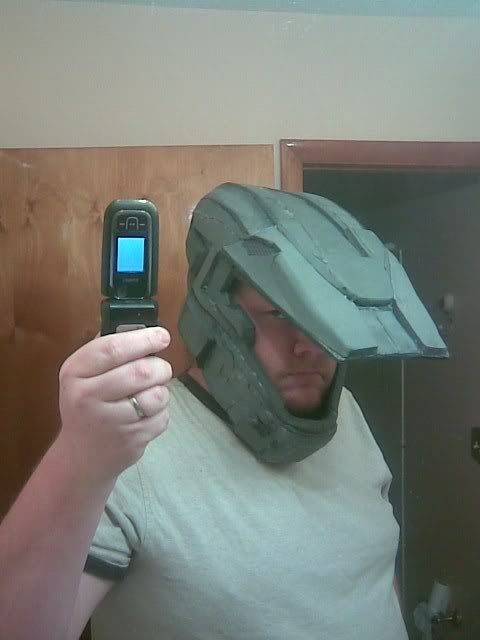 These are the Magnets I'm using on my build. They're Iron-Boron-Neodymium Rare earth metal magnets.
Handplates too. By Ruze789Might Rebuild these.
Again My build is a Foam Build, but I use PEP for my Templates.
The Glue I used is Hotglue method. I'm using a Mini-Hotglue gun and sticks.
I try to make my Foam templates as much as One piece as I can.
This method could really help the newer Recruit to get a little more interested in building. It's alot cheaper and faster than the standard PEP and Resin method in my opinion, but you also have alot more to work with when it comes to detail. And another plus, no Bondo or Hazardous Resin and Fiberglass! YAY!
But I do Recommend That any body working a foam build, should have a Dust mask when Sanding and Cutting. Just as a safety precaution.