[Most Recent Helmet Photo]
Note: The armor on this page has been redone or is being redone. To view the armor as it is now view the latest page or go to page 3 near the bottom where I start redoing the armor. If I could I would redo the whole thread to get rid of the crappy bits of armor but sadly I can't.
Hello all my friends, I thought it was time to show my Spartan armor build since more has been accomplished. To be precise its Spartan 94, I'm implementing my Spartan into the Halo universe with a backstory! [Backstory coming soon] Well anyways here is my build so far.
Recon Helmet = Pepped and partially glassed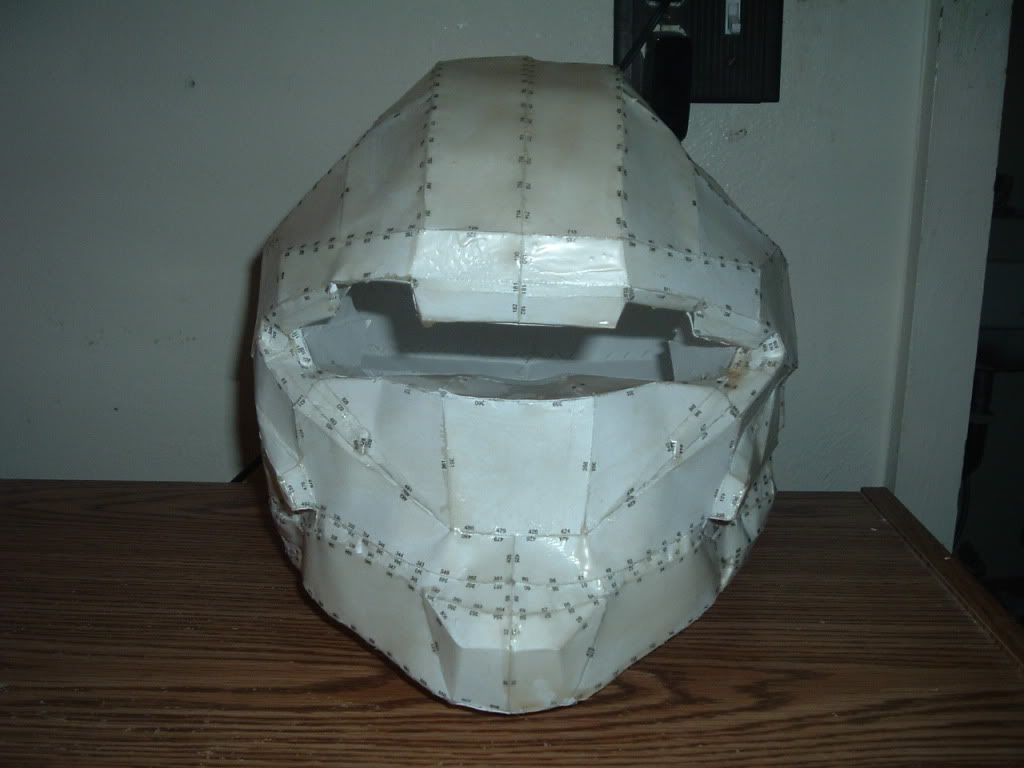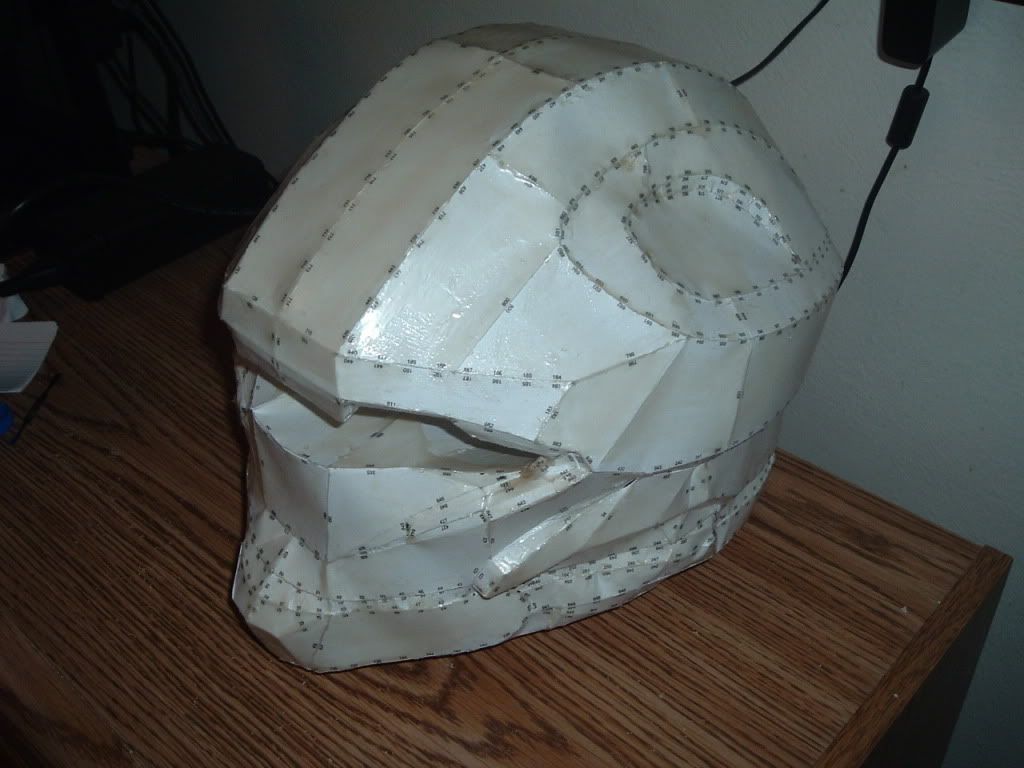 Cod piece = Pepped and partially glassed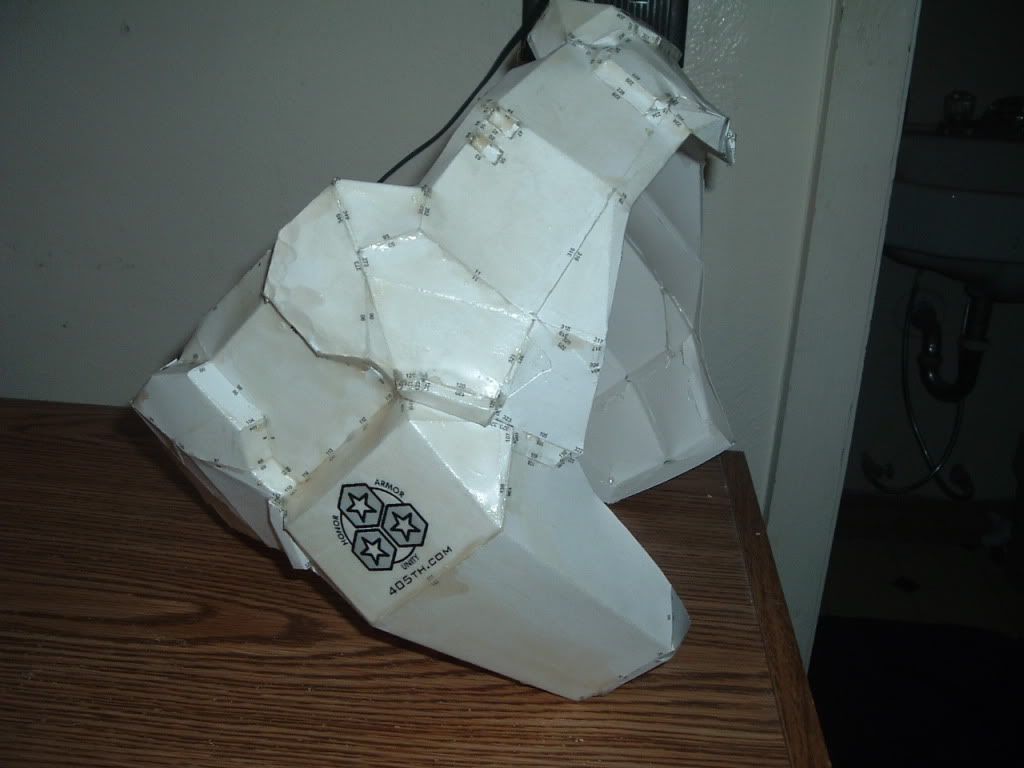 Right shoulder = Pepped
My build will consist of these pieces. Recon helmet, right Mark VI shoulder, left Security shoulder, Mark VI chest, and the rest are standard Mark VI pieces.
Right now I'm working on the chest, I printed out the pieces and cut out the neck parts to see if it would fit or not. The chest will fit, but I won't be able to put my head through the neck hole since its small but the rest is perfect. Any ideas on making it fit, either trimming or making it so I put something together to put it on?