I started this leather body suit for a Darth Vader build, but I figured it would also work great for my
Master Chief Build
. This is a simple way to make a high quality leather undersuit on a budget.
My total cost so far:
$35.00 for 2.5 yards of leather
$25.00 for 2 packs of batting
$6.00 for black thread
$4.00 for heavy duty needles
Total: $70.00
This should be enough materials to make the top and bottom parts to the body suit.
I started out with an old pair of pants that were very light weight (I was expecting it to get hot, so I wanted to cut back wherever I could)
After I took all of the extra stuff off (pockets, belt loops, buttons, etc.) I cut them apart into four sections and labeled them accordingly. Front left, back left, front right, and back right. Then I laid them out on the leather material and cut out the sections.
Darth Vader has specific 1 inch quilted stripes on the entire suit, but for your suit, you don't have to do the quilting, as it is very time consuming.
To get filled out effect I was looking for I put 2 layers of quilt batting (the cotton padding the goes inside blankets) between the old pants and the leather. I had to use 2 layers, because 1 wasn't enough to get it raised high enough. If you don't want the quilted look, don't get the quilt batting, as it makes it even hotter.
I took a yard stick and drew 1 inch lines on the pants, and quilted along them.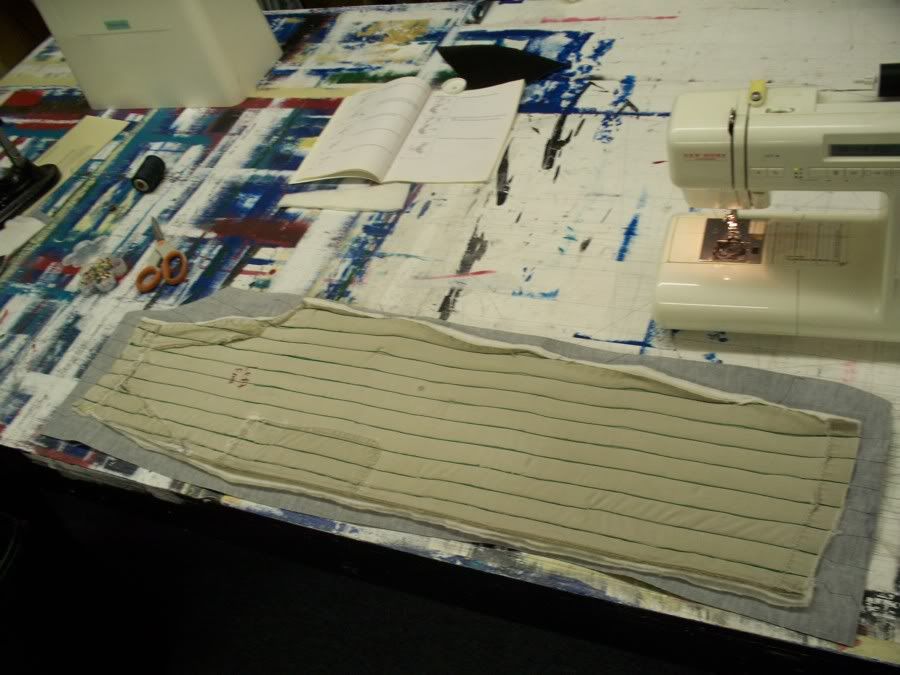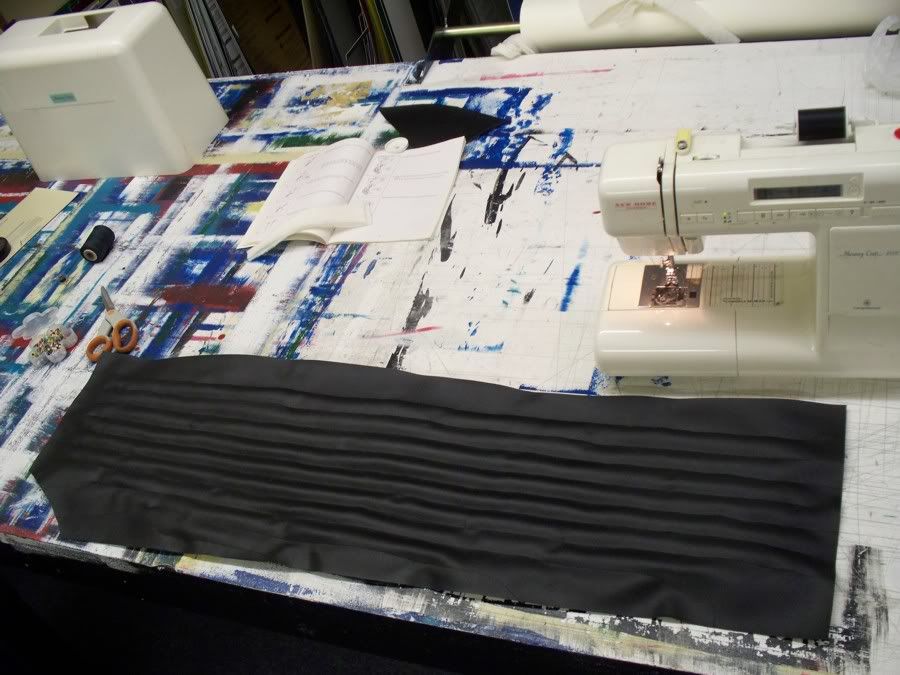 4 hours later I had all four sections quilted.
Then I sewed the sections together.
I added a zipper and button, to make it easy to take on and off.
Here I am weraing the completed pants.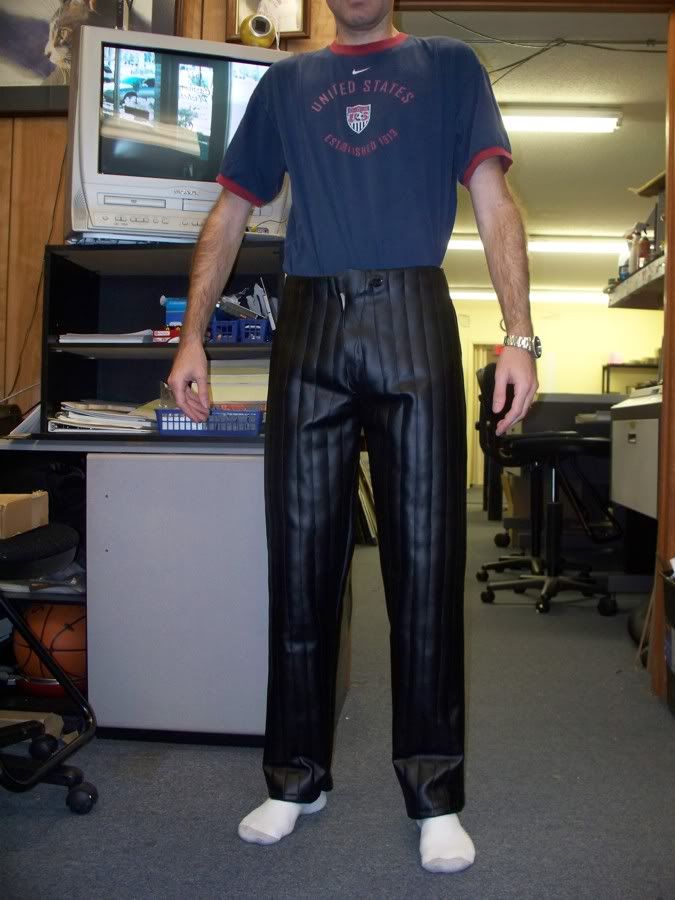 They are quite flexible, but pretty heavy duty and very hot.
Here is a test with my armor:
I plan to make the shirt part by the end of the week.
I hope you guys enjoy this.