I believe I have a serious problem, a disease if you will, and I have found that many members of the 405th have contracted this epidemic as well. When I see something cool, amazing, bad-ass, etc., a voice in my head tells me "Hey Ian, you've got to make that, CAN YOU DO IT!?" I like to call this: Awesomous Wipitis
So not far after the first glimpse of Reach, and meeting Jorge 052 for the first time, I realized that I HAD to have it, everything! The armor, the helmet, the BFG, heck, even the hunch was bad-ass. So through gathering materials and using the fantastic .pdos of the chain gun produced by AceHigh, who's work I admire greatly, I am ready to start work.
Plans are always good...
I recently received a broken NERF chain-gun, Vulcan, thing, and I have begun to dismantle it to find suitable parts. the trigger and handle are in very good shape, but through examining AceHigh's files, I noticed that the vast majority of the parts would not be as useful as I thought, so they will most likely serve as details at the end, everything has it's place somewhere, either in the prop, or in the garbage.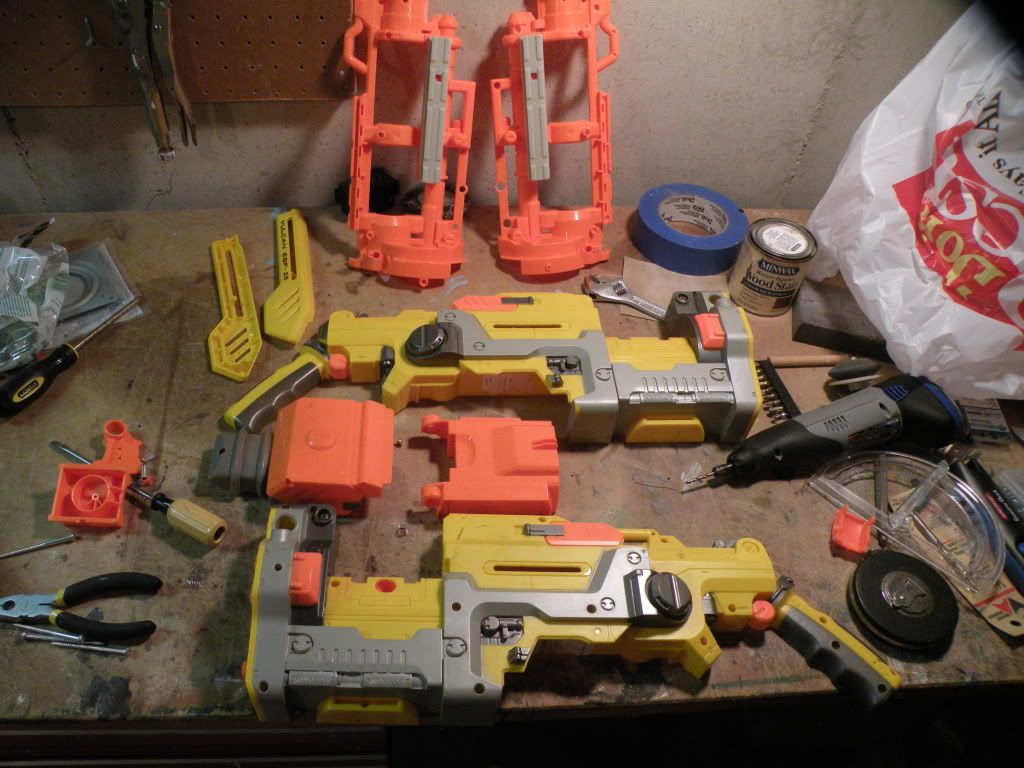 I am adopting a system that deals with building the core of the gun first with some cardboard packaging tubes on the way and with the recent find of an entire roll of aluminum flashing for use in later large detailing and structure, this project should go nice and smoothly.
Thanks 405th!