Well here i am again and i know i haven't finished my armor yet but i could not wait to start this. The Sliced MA5C originally modeled by the artist Lex but with my own spin on the making rather than sully sticking to the file to try to give it a more realistic flavor so hopefully i will not disappoint.
I am making this gun using 1/4 inch plywood to give it rigidity and weight for a more authentic feel, with the wood i plan to Bondo in the details with my trusty rotary tool and add a few things to try to make the gun as close to game accurate as possible with out breaking the bank of 50-75 dollars that i have set for myself.
And now onto the pics of my minor work so far and hopeful ideas that i am trying to bring into this build.
This is the pic that i am using as a reference for this build.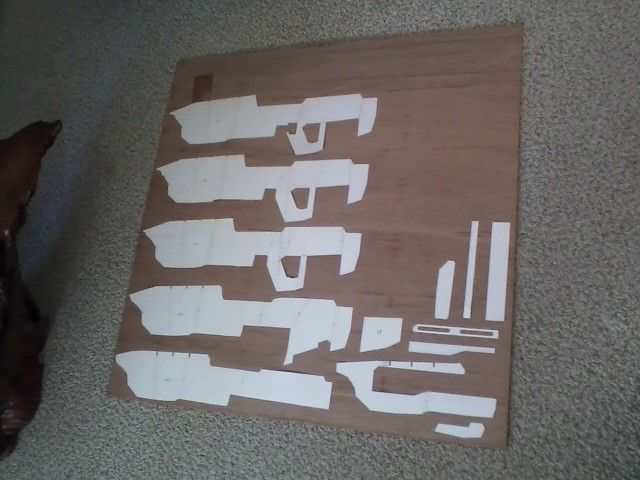 Here is a layout of the templates printed cut and taped together and laid out on the plywood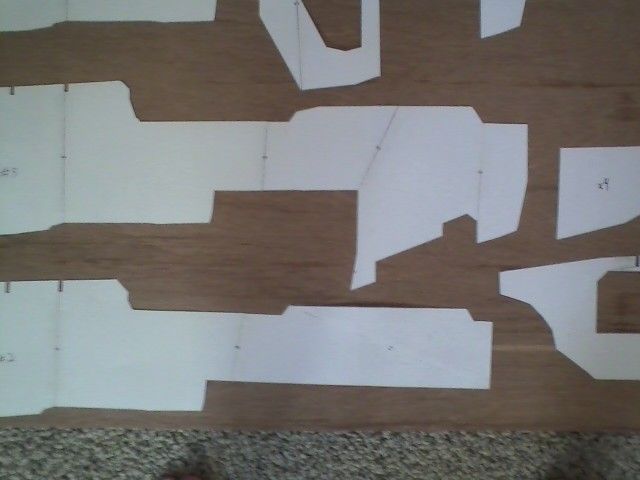 Grip template modded to make overall grip width 1.5 inches rather than the fat 2in. from the original model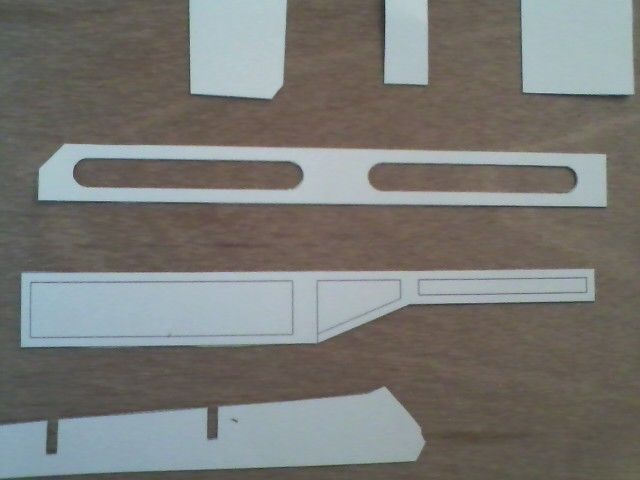 Pieces i am omitting from the build for they stick out and if you look at the reference pic they actually indent inward, so i am keeping their design to use on the cutout in the previous pic instead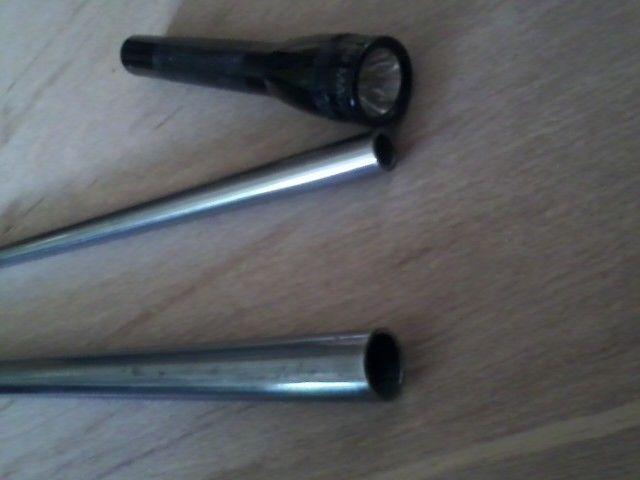 The barrel with larger outer sleeve and smaller almost caliber accurate inner sleeve which i also intend to put in a working bolt in this gun also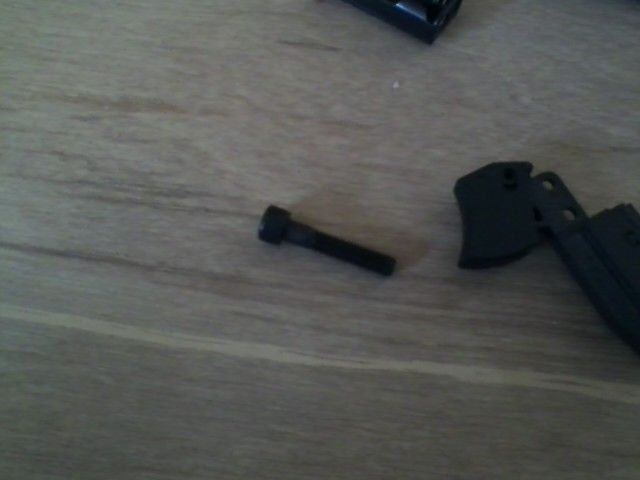 Charging handle for the working bolt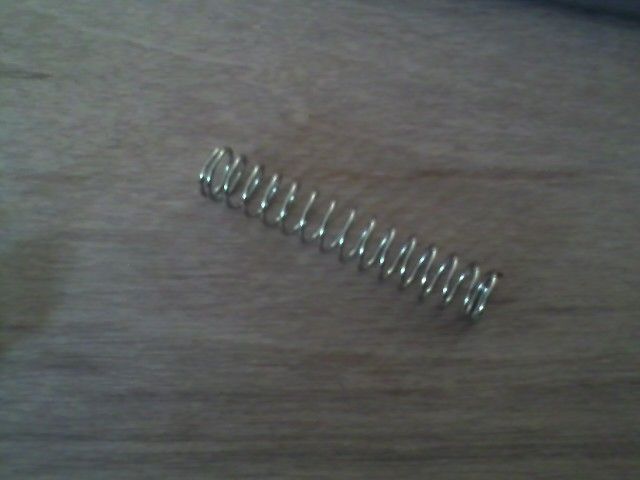 Spring for the working bolt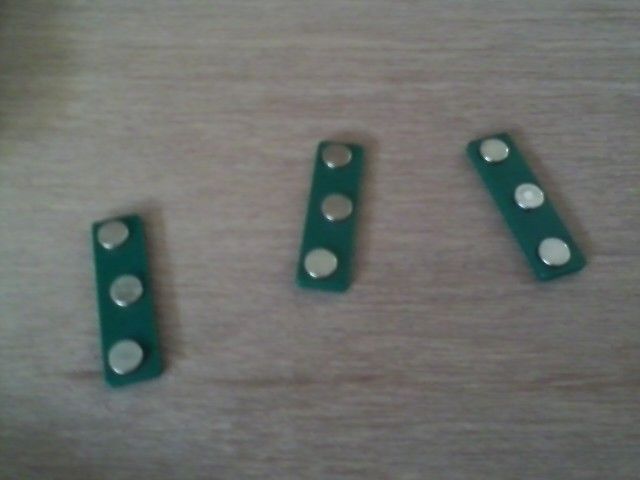 Magnets for the detachable magazine of the gun which i am also going to mod to a thinner mag for the other one is just too thick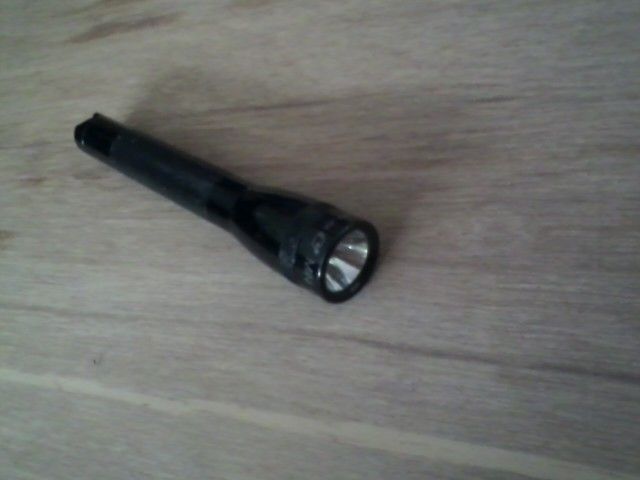 Working flashlight for under the barrel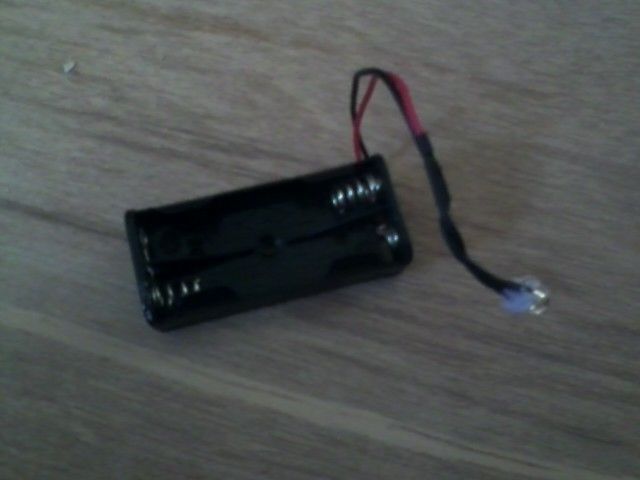 Blue LED for the display/ammo counter on the gun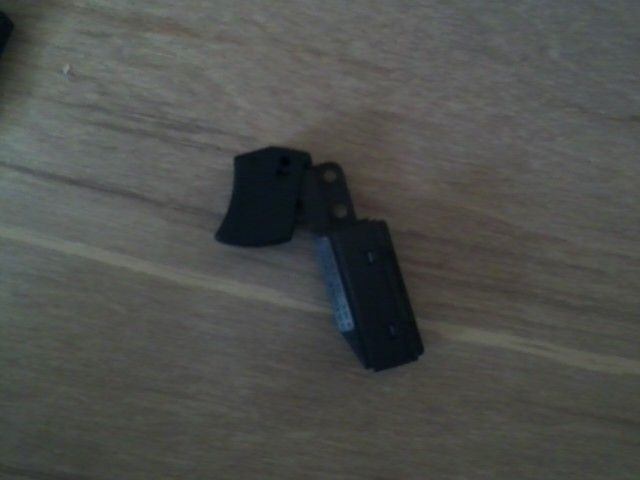 And finally a trigger from an old SKIL saw that will be incorporated into the gun
I hope i have sparked your interest and that you will enjoy the build. Again like in my other thread i apologize for the bad quality of the pics for they are from my phone as i do not own any other camera otherwise. Questions or comments, advise or constuctive criticism are all welcome
Happy Building 405th!!!