Armor Progress:
Helmet
: Complete
Chest
: Complete
Biceps
: Painted
Shoulder Armor:
1 of 2 Complete.
Forearms
: Complete
Hand Plates:
Complete
Cod
: Complete
Thighs
: Complete
Thigh Attachment:
Complete
Knee Caps:
Complete
Shins:
Complete
Boots
: Complete
Undersuit Progress:
Turtleneck
: Complete
Neck Ribbing:
Complete
Shoulder Ribbing:
Complete
Torso Ribbing:
Complete
Belly "Armor":
Complete
Elbow Ribbing:
_______
Leggings:
Complete
Blk Shoe Covers:
Complete
Strapping:
-- Biceps/Shoulders: _______
-- Hips/Thighs: Complete
-- Spine/Back: Complete
-- Knees/Shins: Complete
-- Hand guards/gloves: Complete
Weapons Progress:
-- Knife Attachment:
-- Pistol:
----------------------------------------------------------------------------------------------------------------
I've kind of fallen off the radar lately. I stopped updating my original build thread. Reason? I stopped building my Mark IV EVA. Quite frankly, it was just too hard to create a suit without pepakura patterns. I've switched to doing Reach Mark V. I didn't want to post until I got something relevant to show. So here's what I've been working on.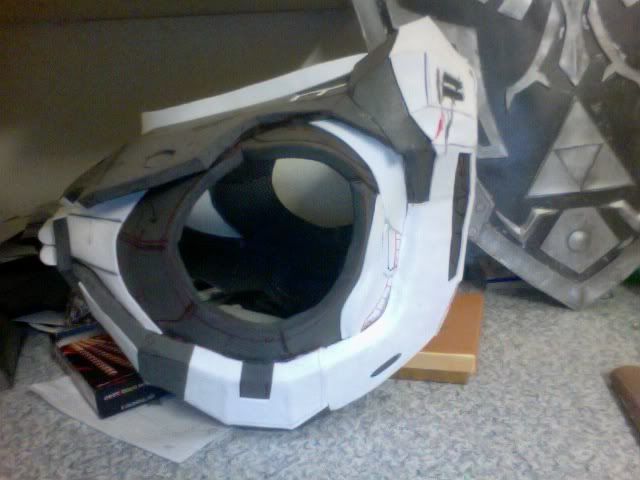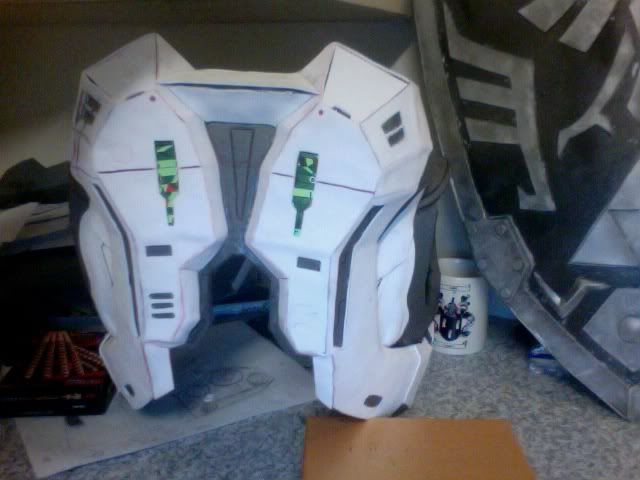 Size to Me comparison: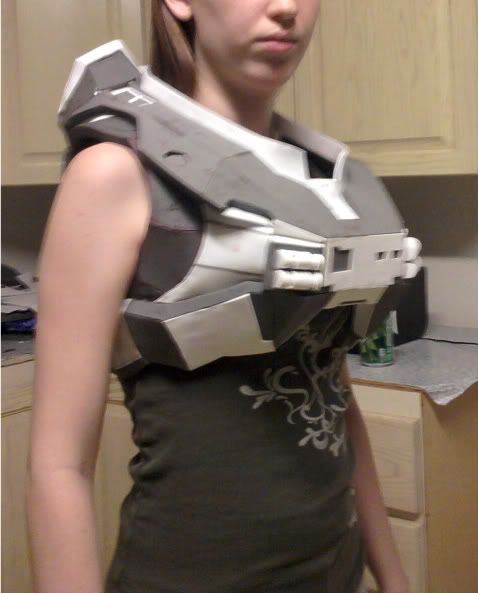 The chest piece is a mixture of the game model and the live action one that SavageGiggles got to wear (the one from the commercial). I decided, it's my armor.. I'm gonna do whatever the frak I want with it. hehe. (yes, I said Frak. BSG rules.) The white foam on top of the EVA foam is regular Craft Foam. People I see on other build threads sometimes complain about not being able to get the detail they want because the bigger foam is so hard to shape right. ... so work smaller? Seriously, 405th needs more craft foam.
I still need the lower part of the chest peice, like the belly plate and the spine, but I'll update again soon with those.
Oh yeah! I also did some hand plates.