So, at the start of the semester I started to make my armor. Got the helmet done in about two months between school work, and really crammed on the torso over spring break. In the pictures is what I have so far.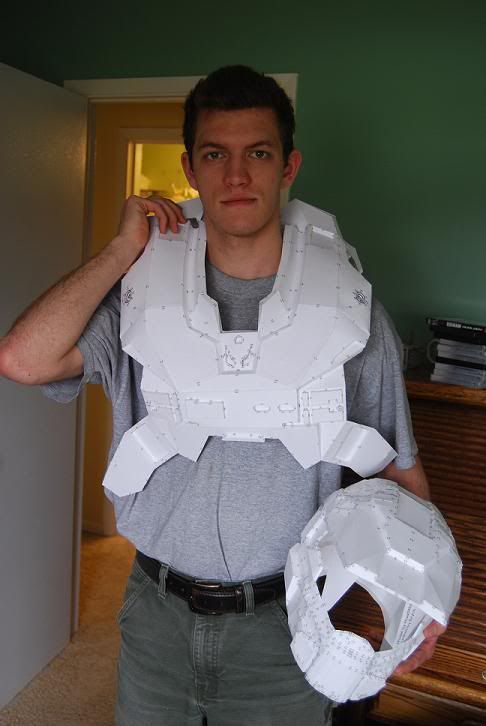 As you can see from the second pic the helmet will need some adjustment (like the addition of a flexible neck-seal) before I can wear it correctly.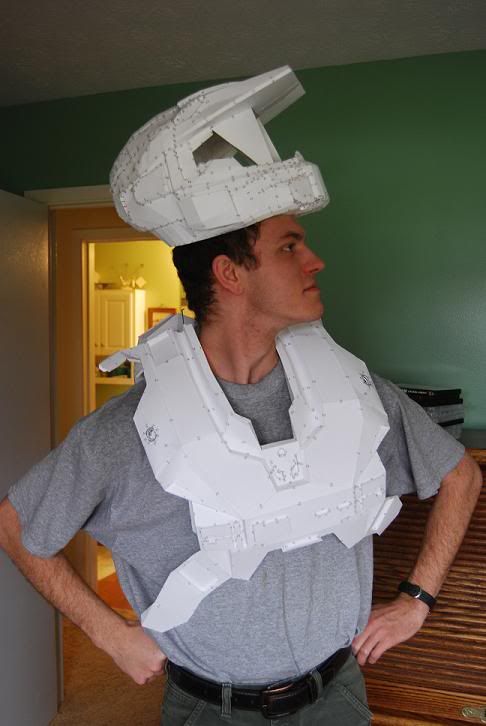 My main goal in the production of this suit is to make one that will not break when I sit down in it. As for customization, after the parts are hardened I intend to rig the armor with lights to match as close as possible the game. I also intend to paint it with a Red vs. Blue Caboose theme.