I told myself I wouldn't post a WIP thread until I had at least 50 posts under my belt and a week's worth of reading everyone else's builds along with the stickies. Well guess what? Post 51, and I'm ready to go!
I'm currently working on a Mark VI chief suit, and doing a decent job at that. It's my first build, so I'm hoping it will come out wonderfully. Longshot-X is definitely a thread I visit quite often for inspiration and motivation. I don't have much done yet. Not sure about you guys, but I'm a slow pep'er; takes about a day to do each piece, but that's not going to stop me. As far as sizing each piece, I'm doing a good job so far, I believe. Everything seems to be in proportion, thank god! Wouldn't want to spend a day or so working on a piece and then find out it's too large or too small. I do have a problem with how wide the shin I have pep'd is, but I'll just stuff it with padding. So, on to the build!
Current progress
Helmet: N/A
Chest: N/A
Right Bicep: Pep'd
Left Bicep: N/A
Right Forearm: Currently folding
Left Forearm: N/A
Right Hand Plate: Pep'd
Left Hand Plate: Pep'd
Codpiece: N/A
Right Thigh: N/A
Left Thigh: N/A
Right Shin: Pep'd
Left Shin: N/A
Right Boot: Pep'd and Resin'd
Left Boot: N/A
Boot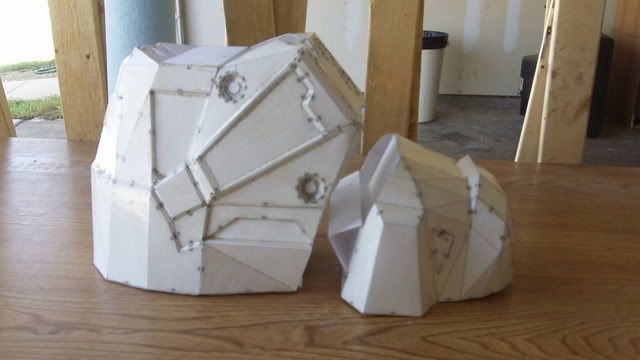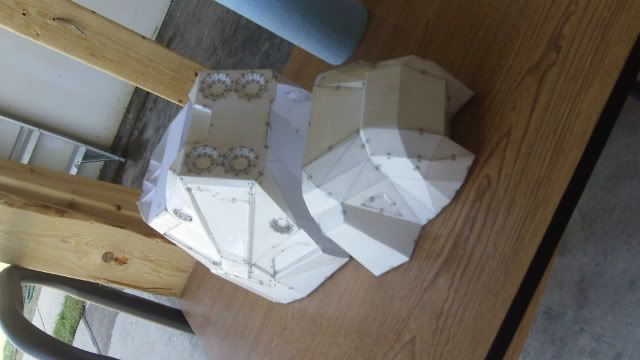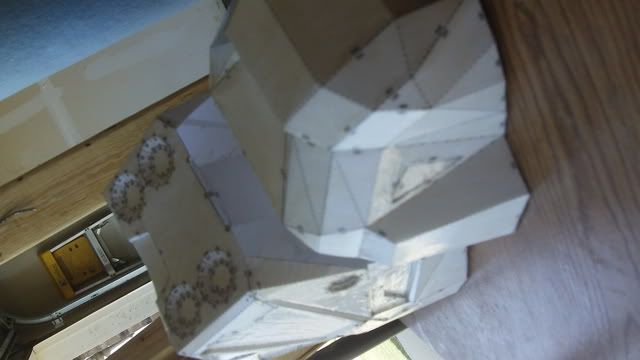 Shin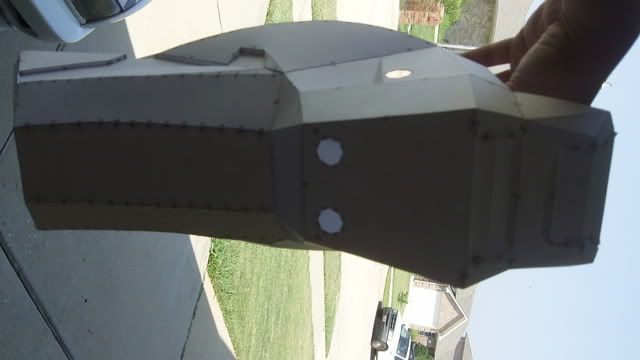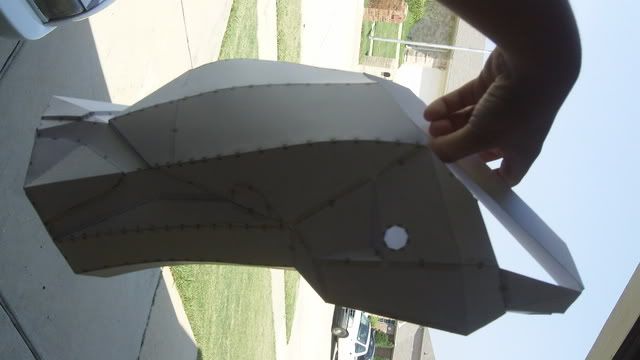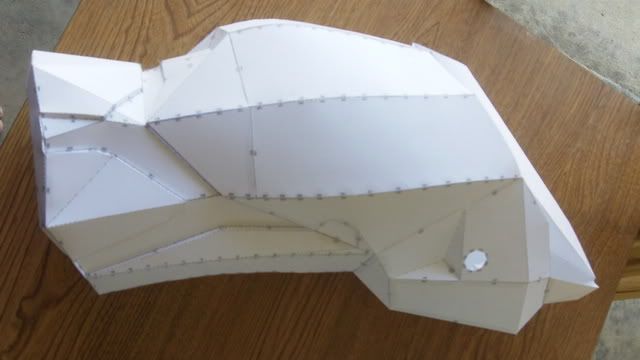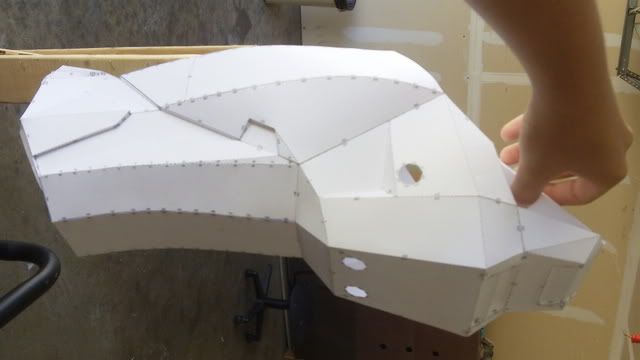 Bicep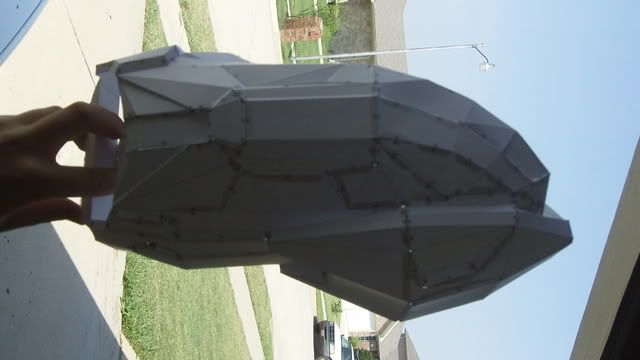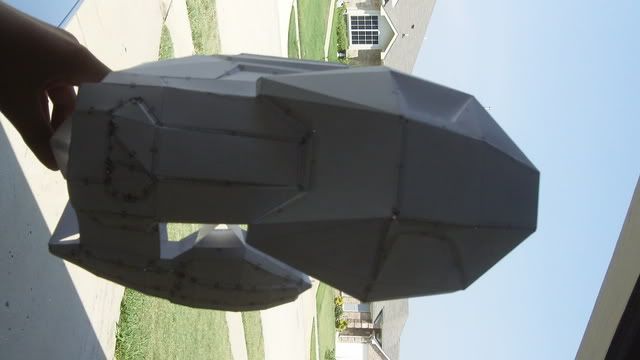 Boot and Shin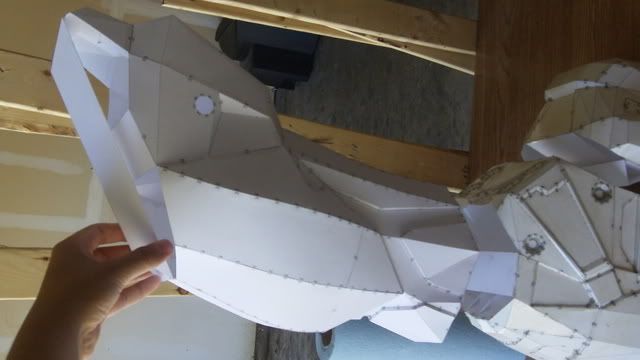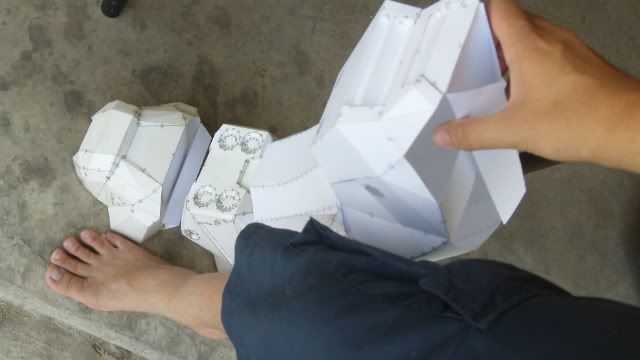 Assault Rifle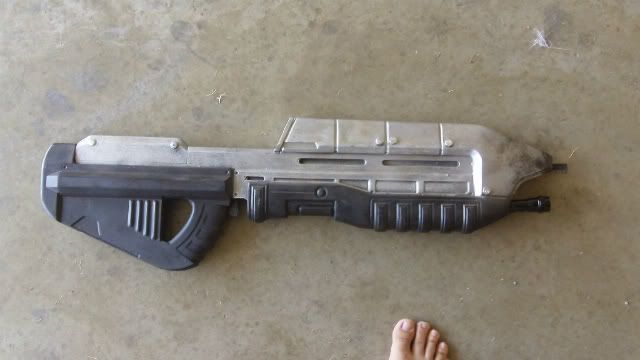 The assault rifle was made by Adam Grumbo. So far, I do not see any warpage in my pieces, which is great. I only have the boot resined, since I don't have anymore brushes. When I have my forearm done, as well as any other piece, I'll update my thread. Hope you enjoy my build! And thanks to the modelers and unfolders for the files! Credit goes to you.