Greetings all 405th Members!
So I've been browsing this forum for the past few weeks drooling over everyone's spectacular work and I dare say it's time I start my own. I will be building my Spartan III from Halo: Reach. So, without further adieu, let me introduce Spartan Vlädimyhr V-637 (anyone who gets the reference in the Service Tag can have a cookie):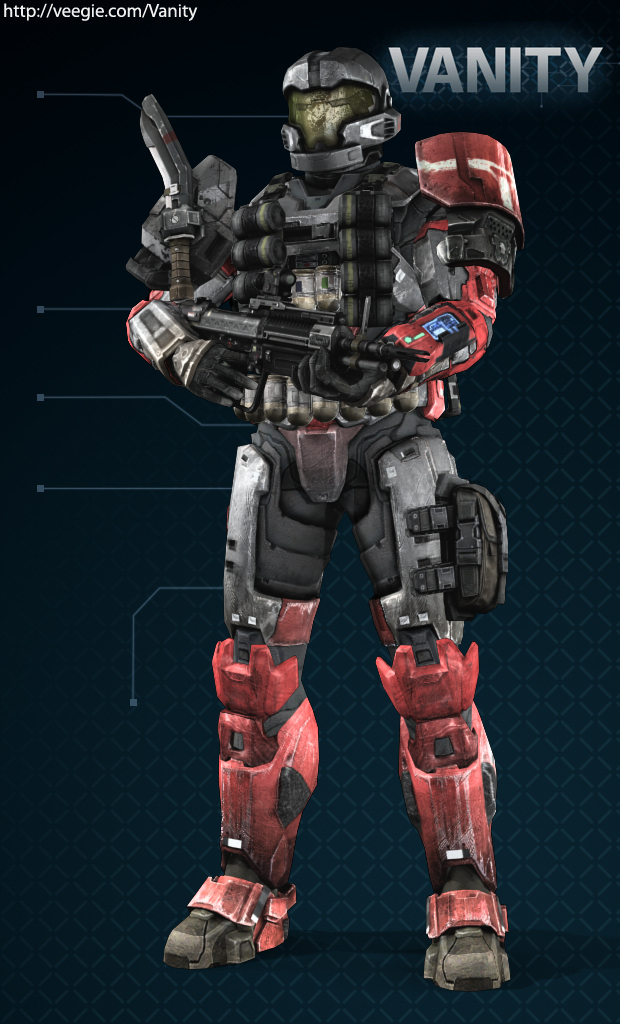 I had to Photoshop the grenade belt on the Vanity picture because for some reason it's not included with the Assault/Sapper Harness. -_-
Anyone interested can check out all the Reference Screenshots I took
here
.
Downloads
(All Pepakura files used for construction will be released here as I start work on the piece)
Armor:
Helmet:
First layer of hardening applied with 15 minute Epoxy.
JFO Helmet by IroniumCostuming
Chest:
Pepping.
Chest Piece by L3X BLU3R1V3R
Assasult/Sapper Chest & COD Attachment:
Brainstorming.
Handplates:
Pepped, ready for hardening.
Handplate by Ruze789
Forearms:
Pepped, ready for hardening.
Forearm by Ruze789, Unfold by Ben Streeper
TACTICAL/Tacpad Forearm Attachment:
Not yet started.
Biceps:
Pepped, ready for hardening.
Bicep by ForgedReclaimer, Unfold by Brandon McClain
Commando Shoulder Pauldron:
Pepped, ready for hardening.
Commando Shoulder Pauldron by carpathiavh99
Security Shoulder Pauldron:
Pepping.
Security Shoulder Pauldron by L3X BLU3R1V3R
COD Piece:
Sizing. Original is available for trade/sale.
COD Piece by RoadWarrior
Original:
COD Piece by rundown, Unfold by Brandon McClain
Thighs:
Not yet started.
Shins/Kneeguards:
Not yet started.
Boots:
Not yet started.
Gunneroos:
Rocket Launcher:
Not yet started.
DMR:
Not yet started.
WIP Pictures for Helmet
So I have to say this is an amazing pep file. I had to build two helmets here, the first was pretty crappy as far as construction goes and I could barely get my head in it, much less put it on with my glasses on *facepalm* because it was 244mm tall. That's the last time I listen to my sister for any advice on scaling. Please excuse the bad picture quality, I took these with my cellular device since my camera was dead.
Front: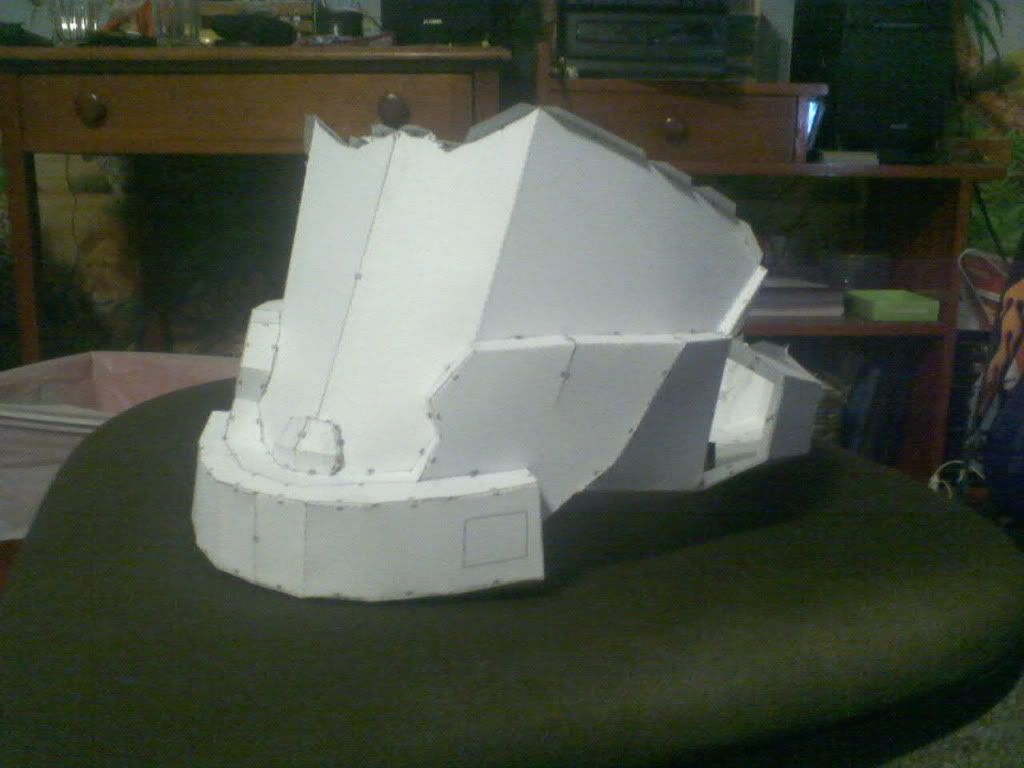 Back:
More Progress: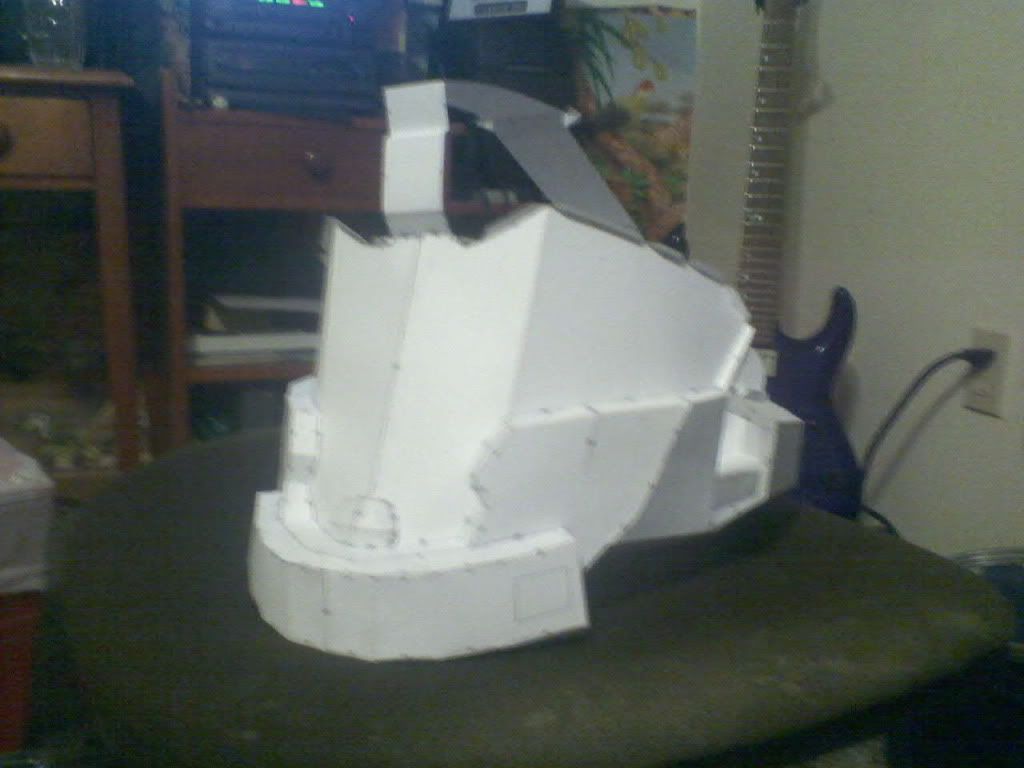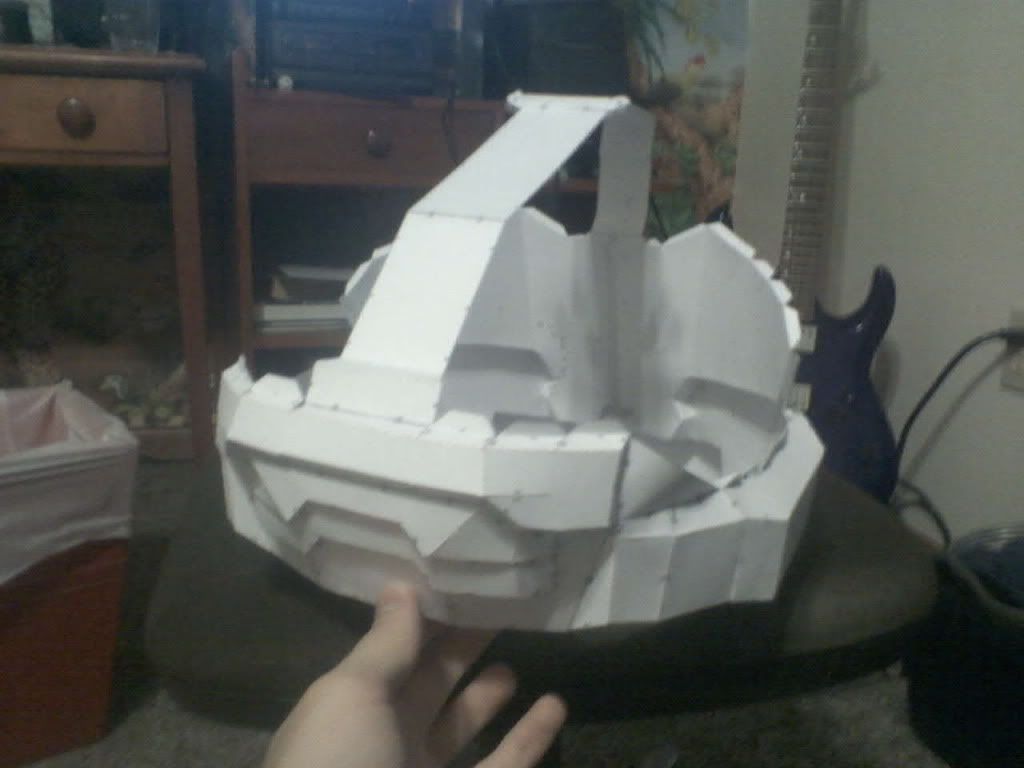 Comparison of the Original vs. Enlarged: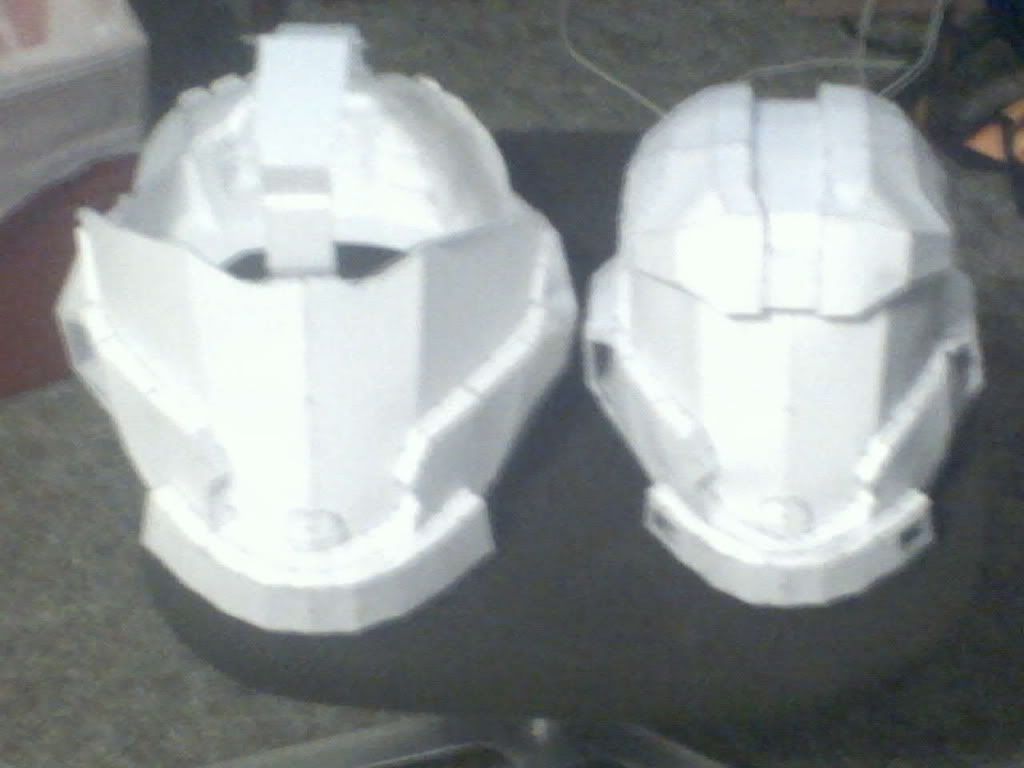 Working More: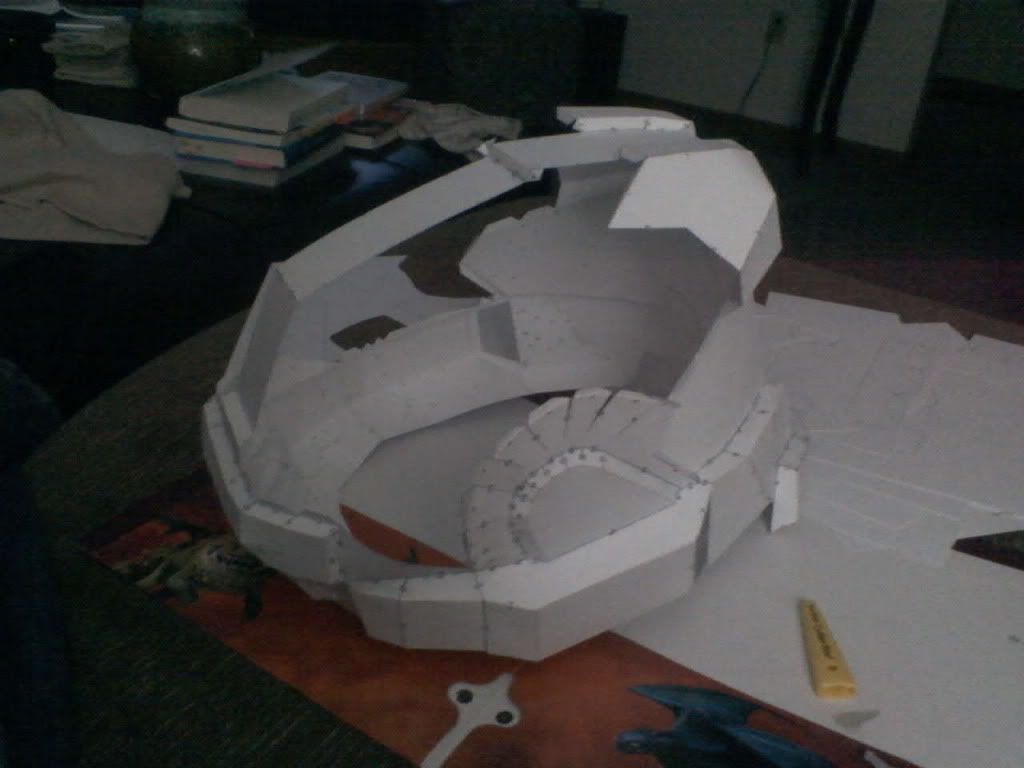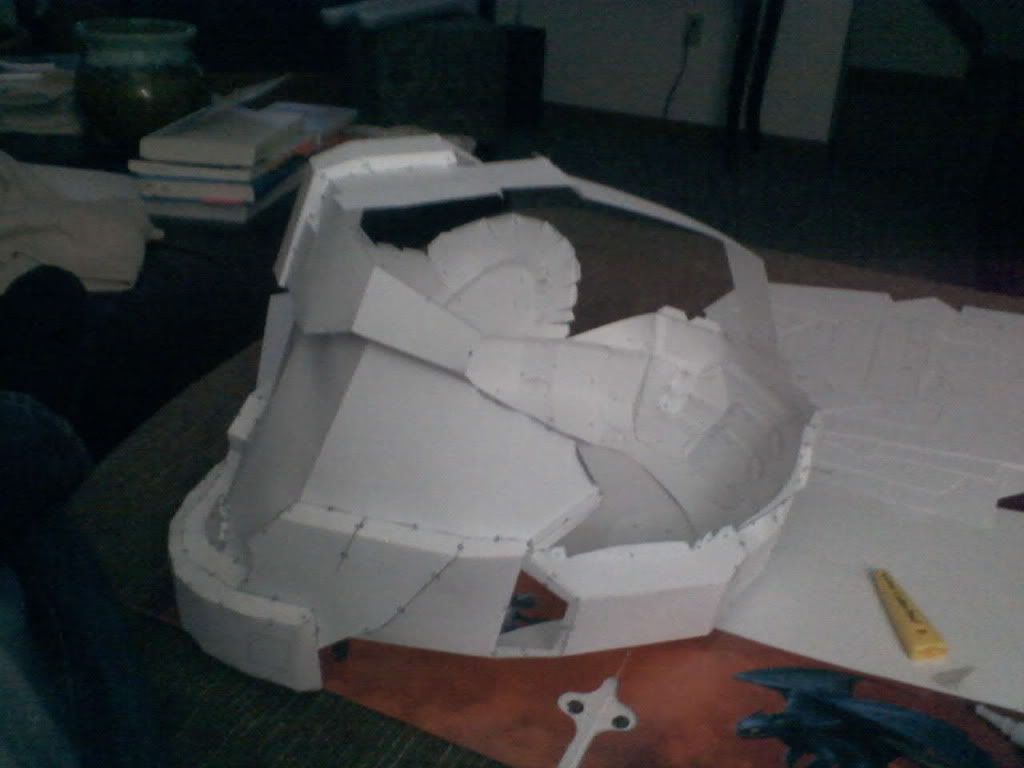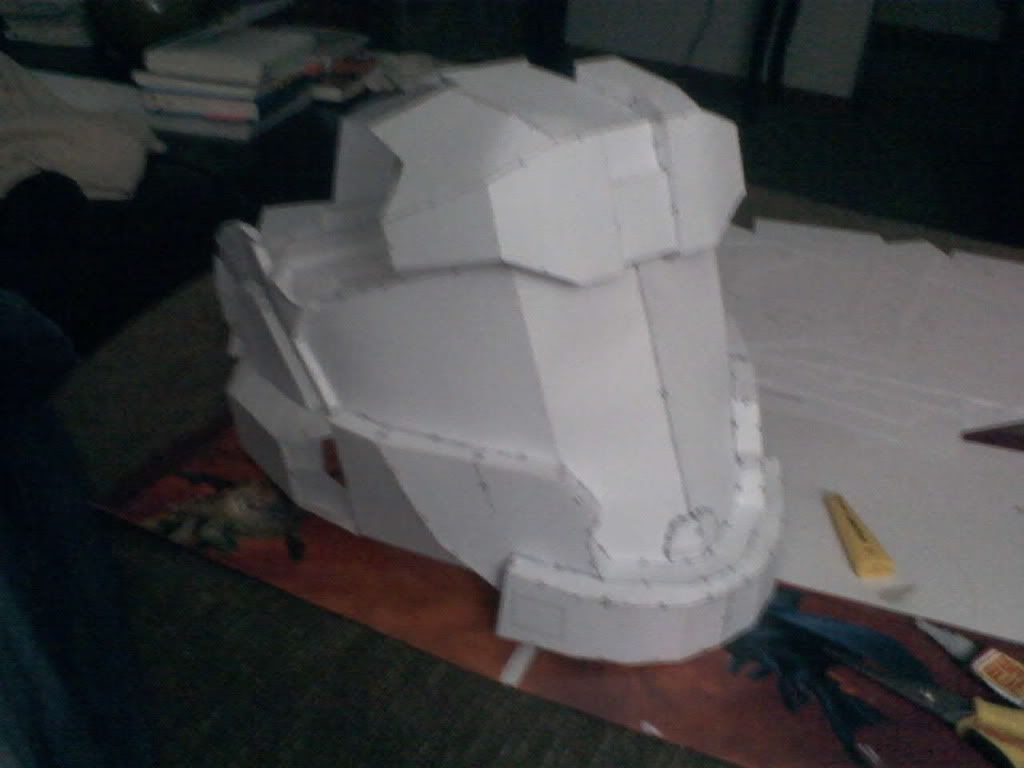 What I have so far
(I ran out of super glue last night)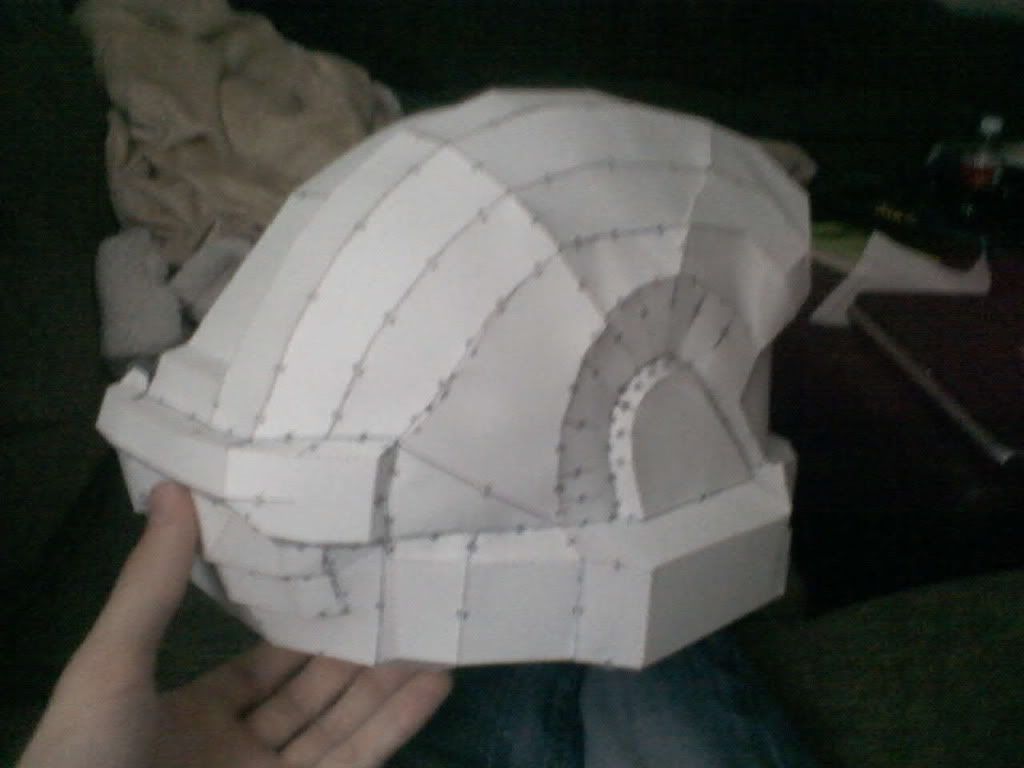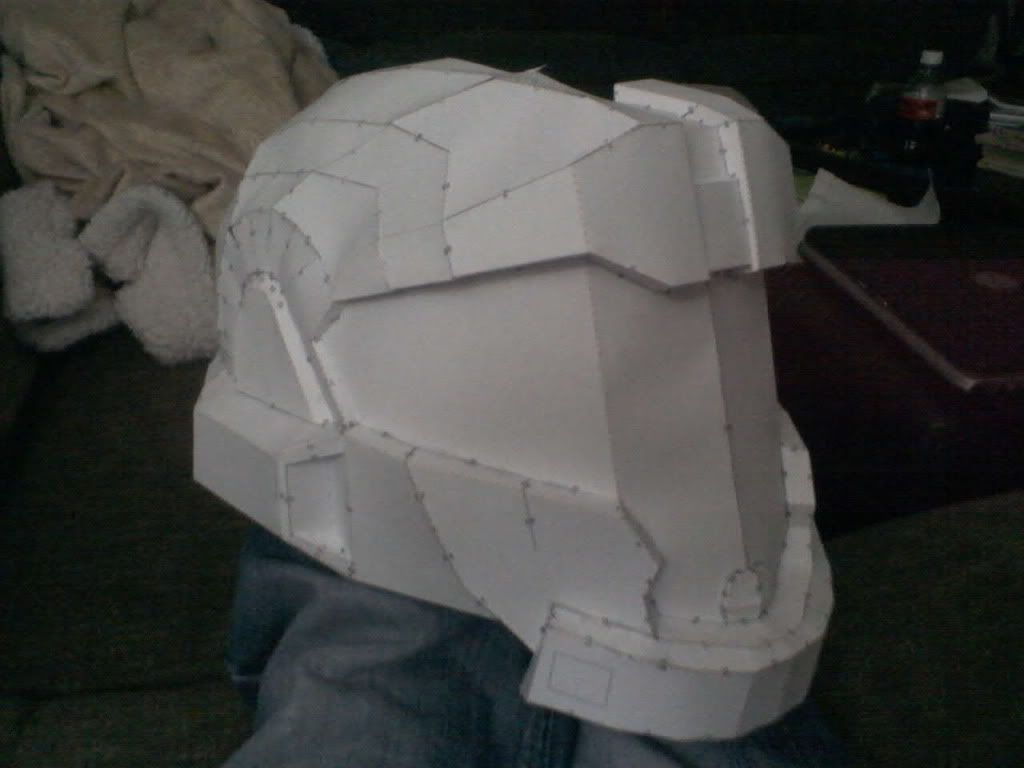 So this is where I stand at the current moment. I plan on getting more super glue today after class and finishing up tonight. The right side is a little warped I know but most of it should come out when I put the left in, and if it doesn't then that's what Bondo is for. I'll upload more pictures either tonight or tomorrow of the finished Pep job and one of myself wearing it so you guys can get an idea of how big it is. That's all for now, let me know what you guys think so far!