Good Day to you sirs.
Hi!! Im bad at giving intros but here goes... This is my first build after so many months of reading / viewing videos of all the tutorials here in 405th and in youtube. I have just finished pepping the entire armor and finished the Reach AR and the M6D pistol (im going to paint it together with the armor, to save time.) as shown below the pics, im going to start resin my armor later, and maybe will post some pics of the progress later. Big thanks to Satchmo III, because I used some of the pep files that he posted and learned from his progress. And a big thanks to the guys who made the pep files of course. And after I resin the armor I was thinking of using the rondo method on the inside and do Rondo outside the armor for detailing and smoothing, would that be ok for those who are veterans who tried this method? (P.S. Weight is not a problem for me, i think of it as a weight lifting exercise.) And is it stronger than using fiberglass? Just a noob question.
Sorry for the long intro..... Ill just post my progress pics here.
the whole set (sorry for the bad pics.)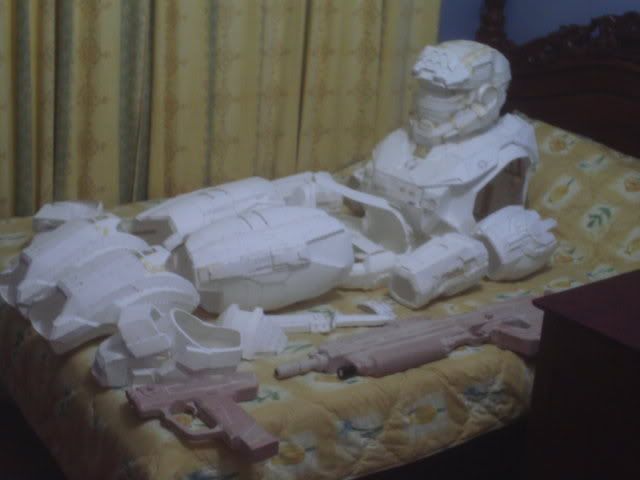 I like the way the helmet sits perfectly on the chest piece.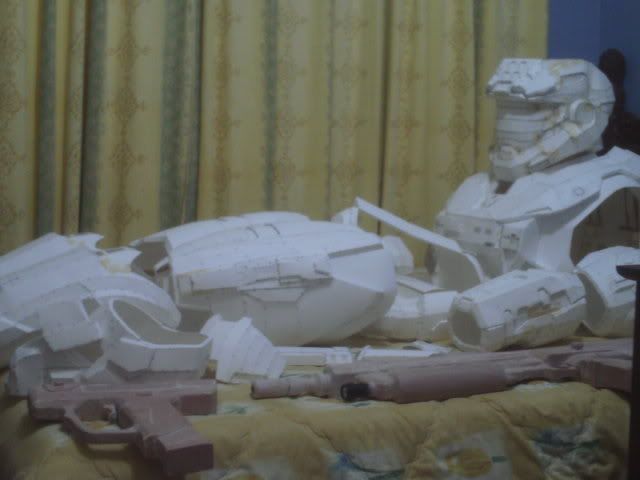 another angle.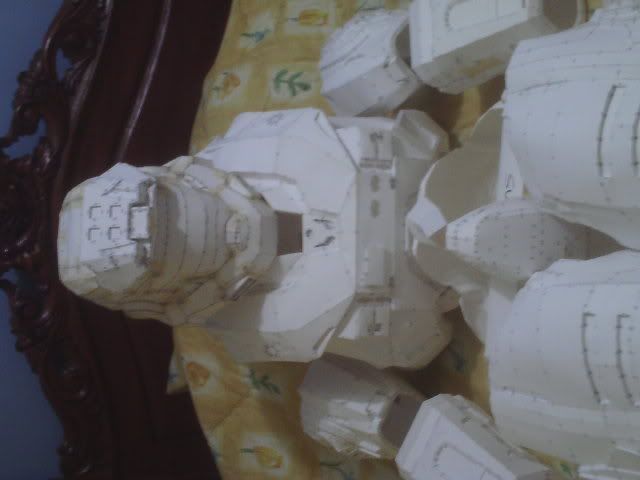 And the Reach Ar, all it needs is some additional details and some paint. (ill paint it together with the armor just to save time.)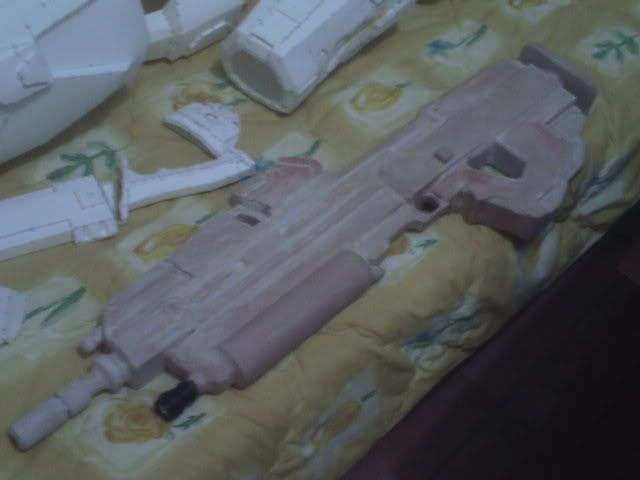 What I did on my weapons, After I assembled the weapons piece by piece I glued Popsicle sticks for support and use epoxy on the inside before putting all the pieces together and bondo the outside. Hope this helps if you might be wondering.
sooo those are all the info that I have for this day. Big Thanks to you guys and specially 405th for helping me out for my first build. Comments and suggestions are very much welcome. Over And Out