I know you're thinking "who is FWBulldog?". Total noob. This is my first post. Ok, I've lurked. I've read and re-read the stickies. I've searched, and googled. I'm ready to post (I think).
My 8 year old son loves Halo. So I'm building him the Mark VI suit. Mostly from foam, but with a pep'd helmet.
I bought the foam at Big Lots. It's one of those mats that people put under treadmills. It's slightly thinner than the anti-fatigue type mats people are buying at Harbor Freight, but that works because he's only 8 and not very big.
After reading through the entire Longshot-X thread I decided to buy the foam patterns from Gamemaster.
The Mark VI helmet pep file came from the wiki.
I sized it using Pepakura Designer at 270cm (yes, I've read the sizing tutorials). Here it is on my daughter. This is the first thing I've ever pep'd. I had very little warpage, so I'm happy with the result. Lot's of time spent reading stickies.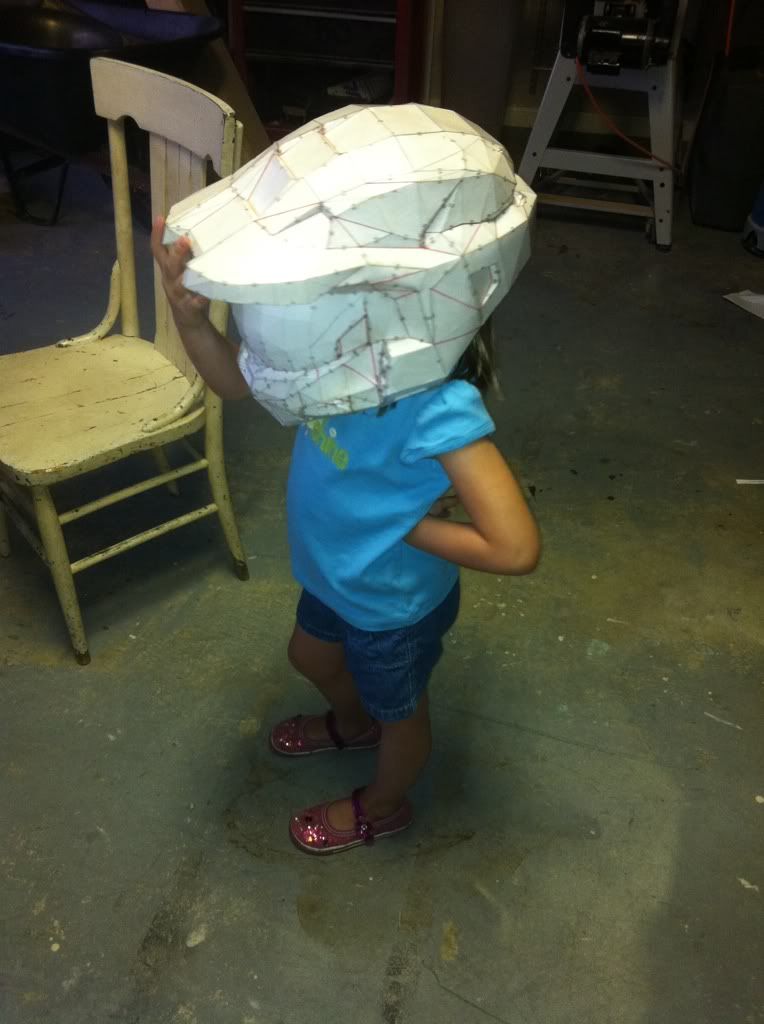 Here is the base for a thigh plate: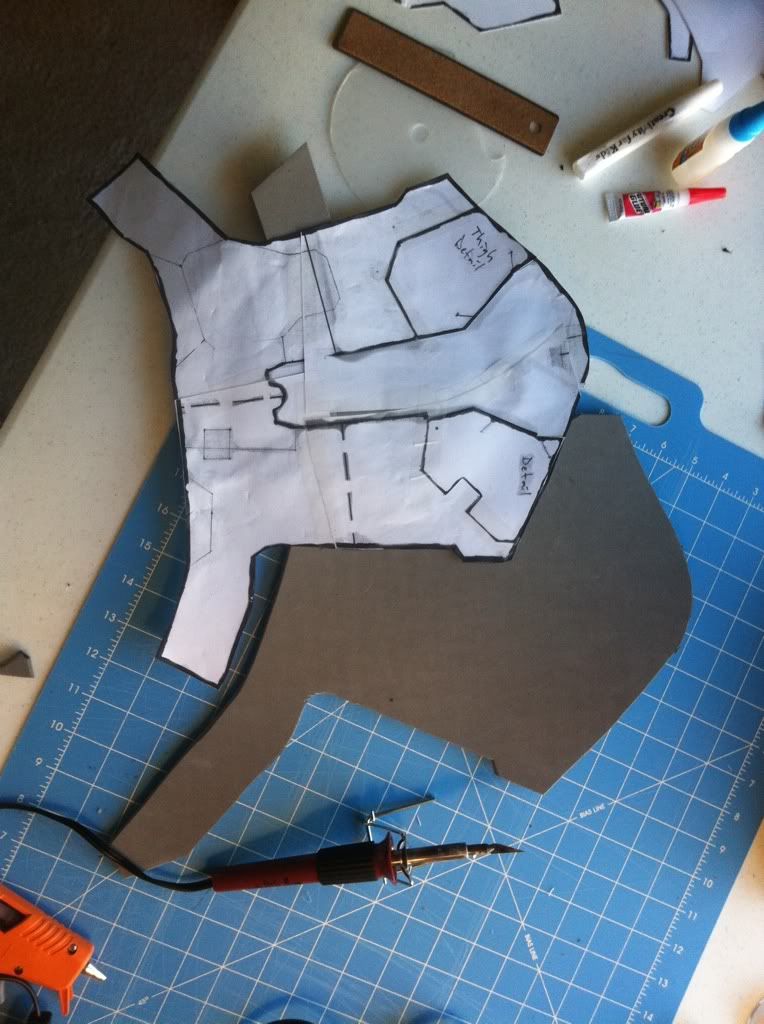 The gauntlets, along with the paper mock-up: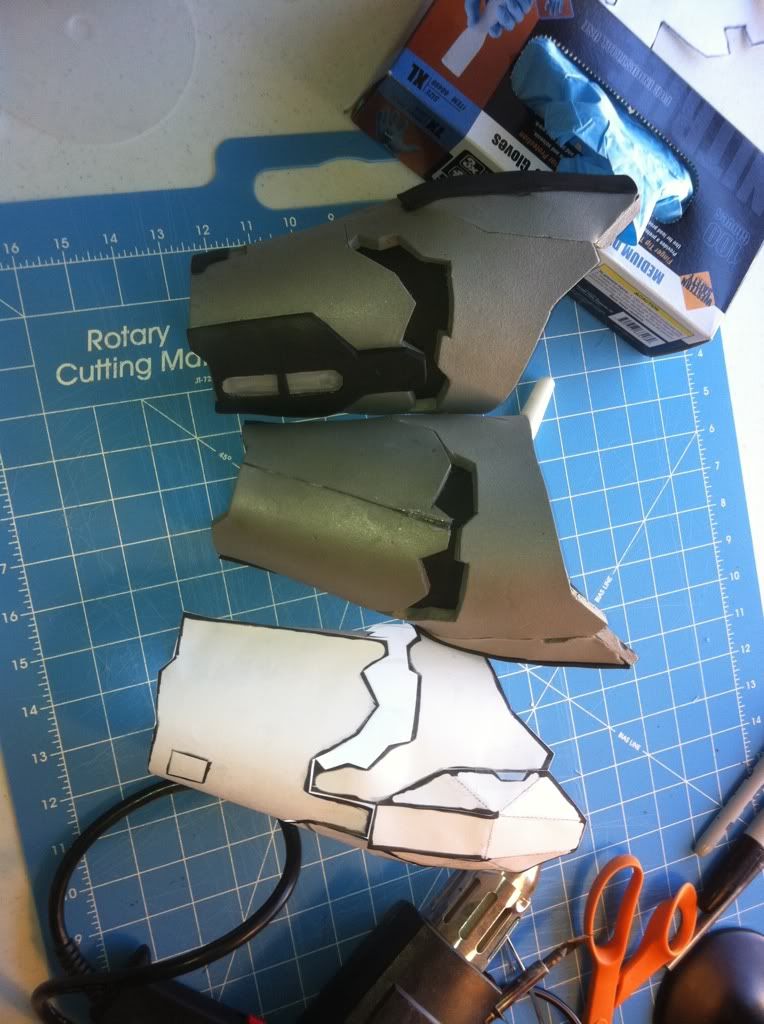 A test-fit of the shoulders, gauntlet and thigh: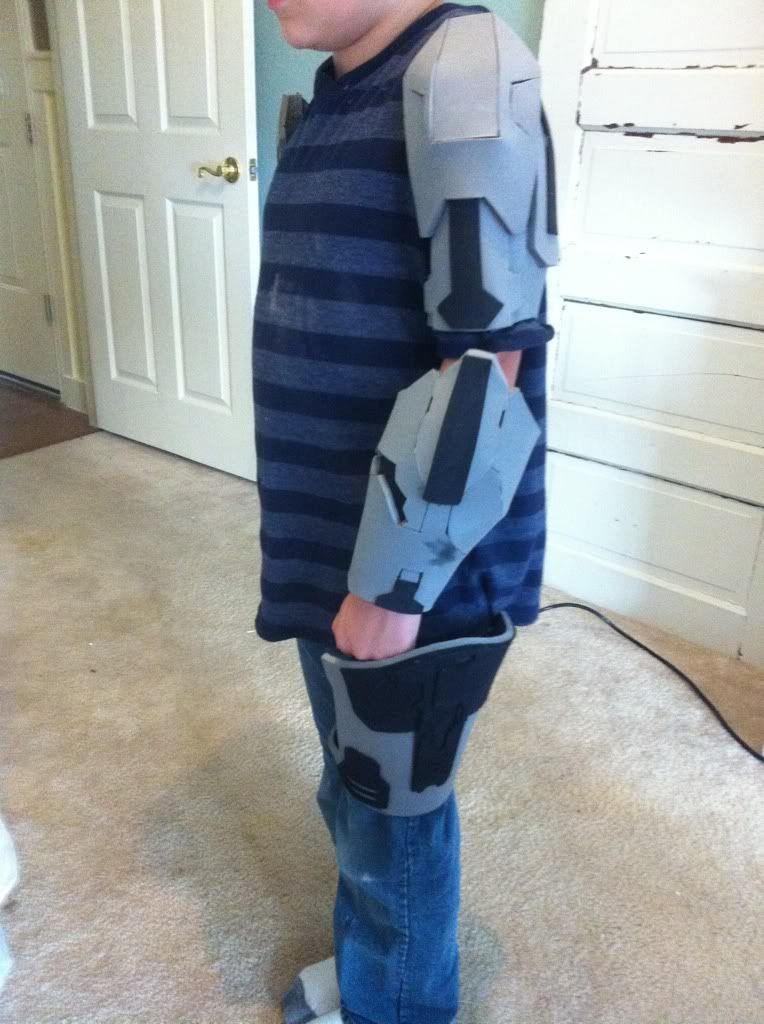 The base for the chest is done:
Still very much a work-in-progress. Lots of detaling to do. Helmet is resin'd, rondo'd, and the first coats of bondo are on. Since this is my first pep and bondo piece, I'm not going to go all out crazy to get it smooth. More WIP pictures to come.
A big thank you to Gamemaster for the patterns, Longshot-X for the inspiration, and the 405th for providing such a great resource. I think I'll be done in time for Halloween.