After trying my hand at a foam weapon and seeing marshon's scatchbuilding tutorial I thought I'd try my something small.
Marshon's scratchbuilding tutorial:
http://www.405th.com/showthread.php/...pons-for-noobs
Wizardofflight's blueprints page:
http://www.405th.com/showthread.php/...s?daysprune=-1
I started with the blueprints from Wizardofflight's thread and got to work on the core:
I used 2mm corrugated cardboard and Elmer's glue: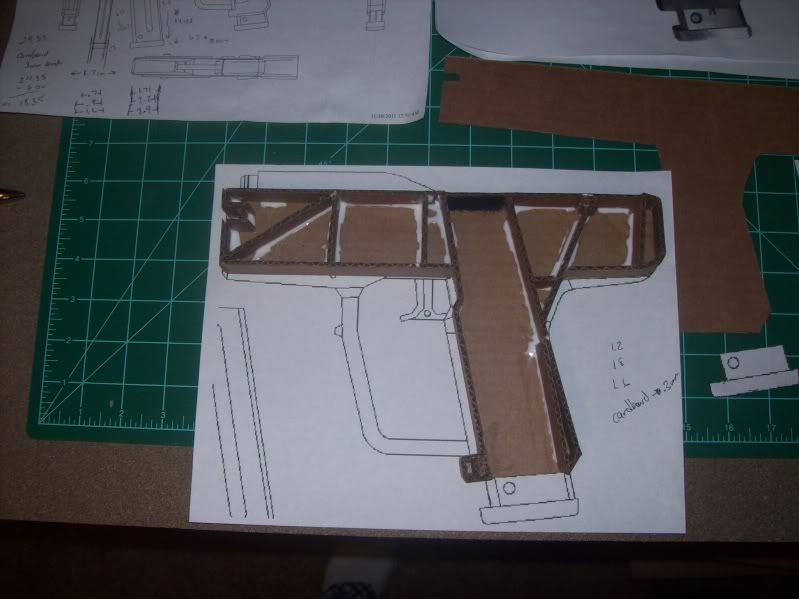 With the core done I started working on the angled upper portion of the gun: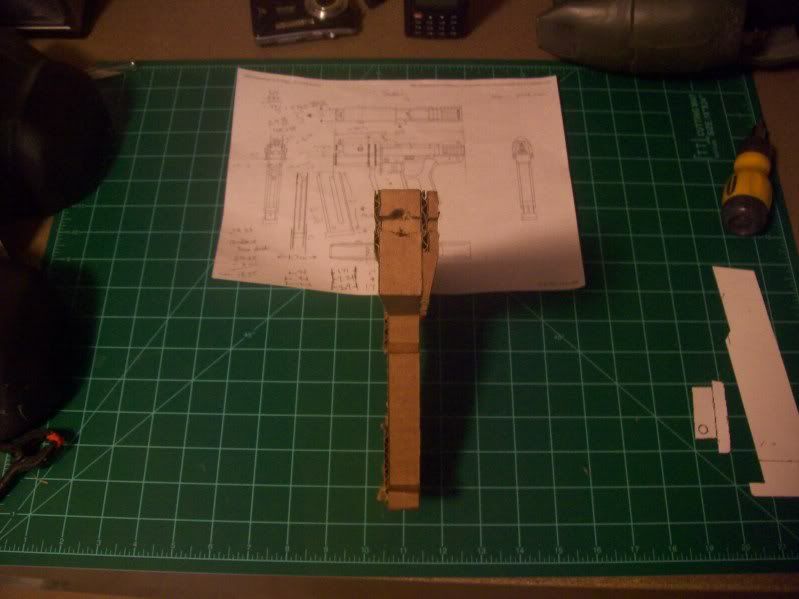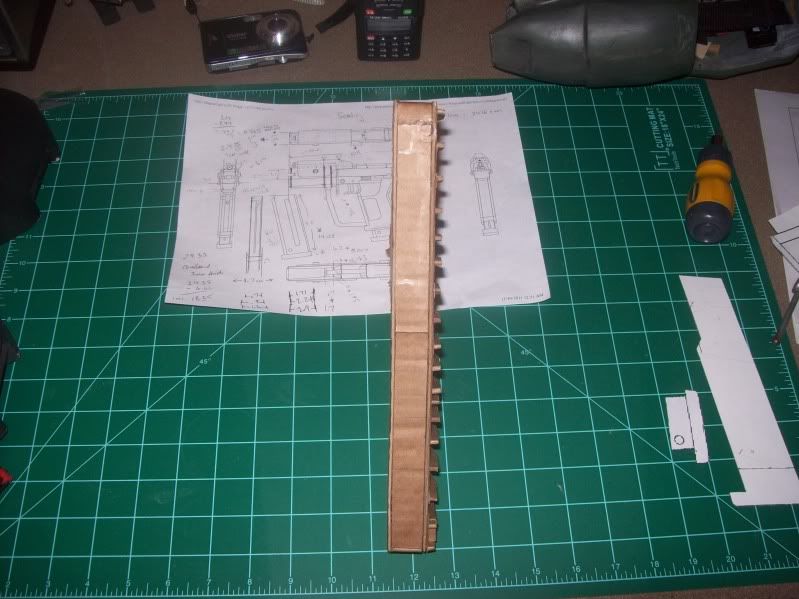 Notice above that the handle is torn out again as I thought I had incorrectly measured the grip width. I ended up cutting another piece of cardboard to replace it and tried removing just one side of the cardboard (not a good idea).
Foamies for grip, trigger and guard, and the top of the gun: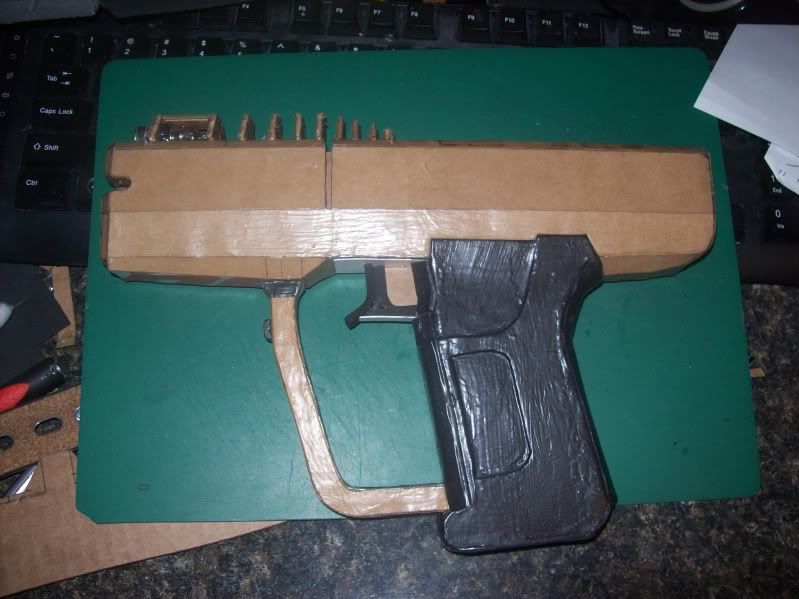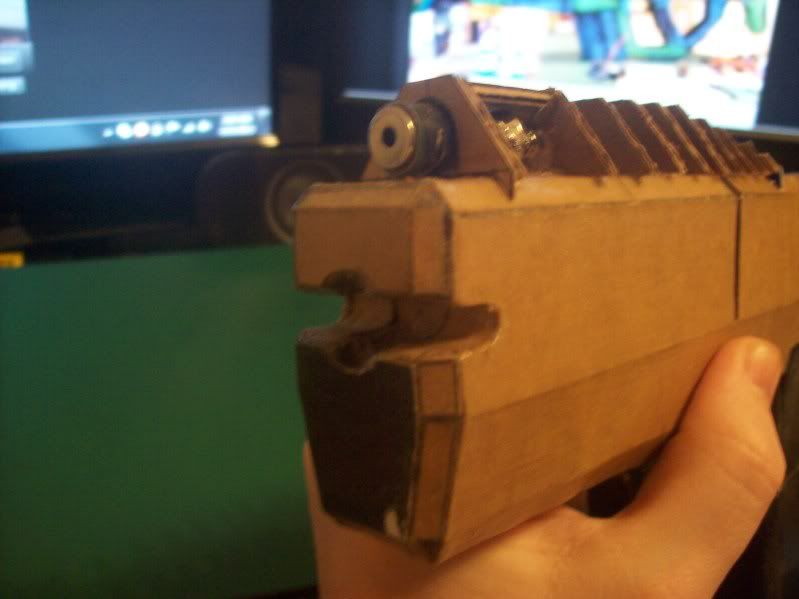 At this point most of the larger profile pieces have been added. The black just happens to be the color of the foamies that I chose, everything will be covered with paint.
I wanted something to fill in gaps between adjacent cardboard and foam pieces and mistakenly chose Mod Podge giving it that slimy shine. I was hoping that it would be somewhat sandable but it doesn't seem to be. Over the next few days I'll try my luck with a $3 tube of Bondo brand filler (no hardener or mixing) before attempting any sort of paint.
Some things I've learned up to this stage:
-Hobby knives dull quickly
-Lighter corrugated cardboard doesn't cut into smaller angles and shapes very easily
-Elmer's glue is perhaps too light or at least takes too long to set and dry
-I was able to cut straighter and more perpendicular lines with a retractable box cutter than the hobby knife as I tended to always cut at a slight uneven angle.
-When using foamies don't forget to take into consideration their thickness when figuring out how thick to make the core upon which you build your weapon.