Hi everybody! This is my Commander Shepard WIP, Scratch-build. Woohoo!
It's actually for my younger brother, but theres a chance he wont have it for long...hes not really into the costume scene
Funny thing is, he's alot BIGGER than me, so the suit doesn't fit him well (a few minor adjustments should do the trick, though.)
And if he really doesn't want it...I'll just wear it to the ME3 release at gamestop.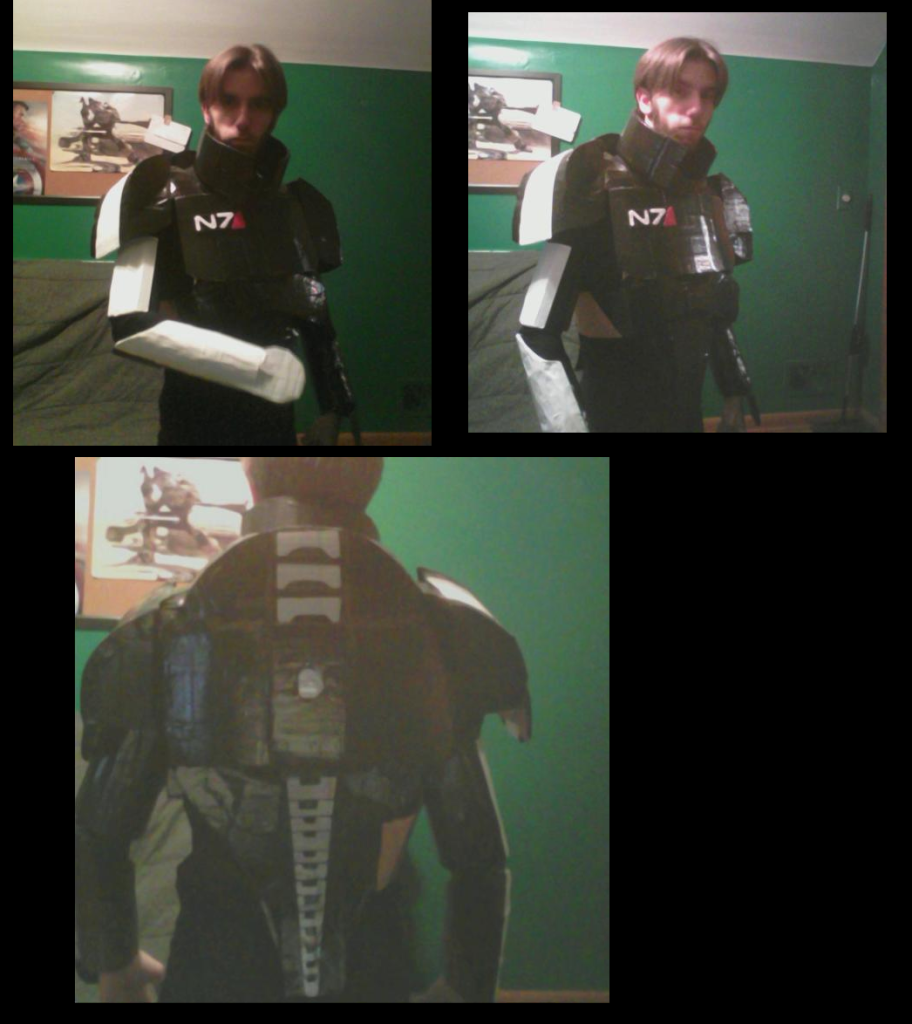 There's no stripe down the arm, because he never told me what he wanted. He likes orange, but I want to give him the fair choice. I would've totally gone with a blue stripe!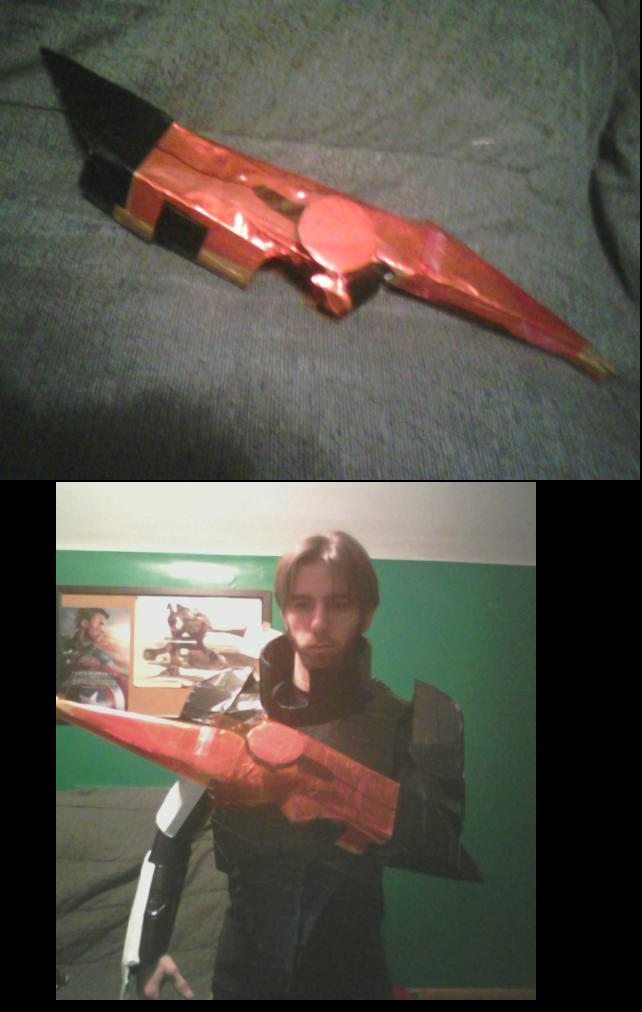 You know...its that Omni-Tool-Blade...thing? Heck I dunno. I always played a VANGUARD, I'm not a huge fan of it. But hey, it's orange, right?
Sorry I don't have a gun just yet. See he's an Infiltrator (Sniper Rifle, Pistol), and I'm a Vanguard (Shotgun, Pistol). I guess I should make a pistol?
More pics when I get 'em!