Newest update pics on V2 armor after the pic of me and the girl in furs.
I just got back from my first ren fair trip down in Texas and I got quite a bit of attention from my costume. I couldn't go more than 10 feet with out cameras clicking away or people chasing me down to get a pic with me. It took me a little over 3 weeks or so and about 45$ total just because I had to buy chains to be on the armor. oh and a 15$ pair of black pants to glue boot straps to. anyway here are a few of the pics a friend of mine took of me there.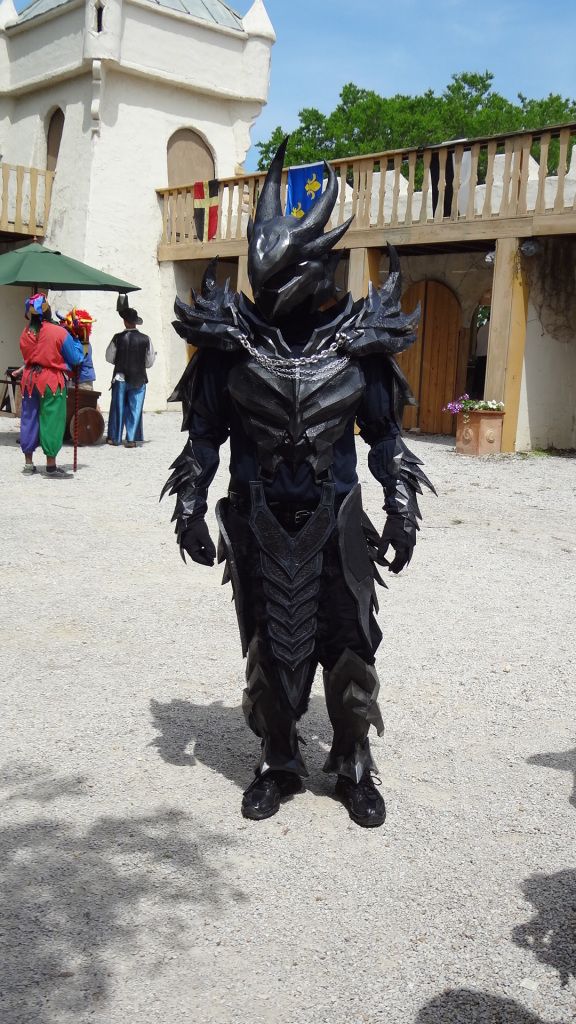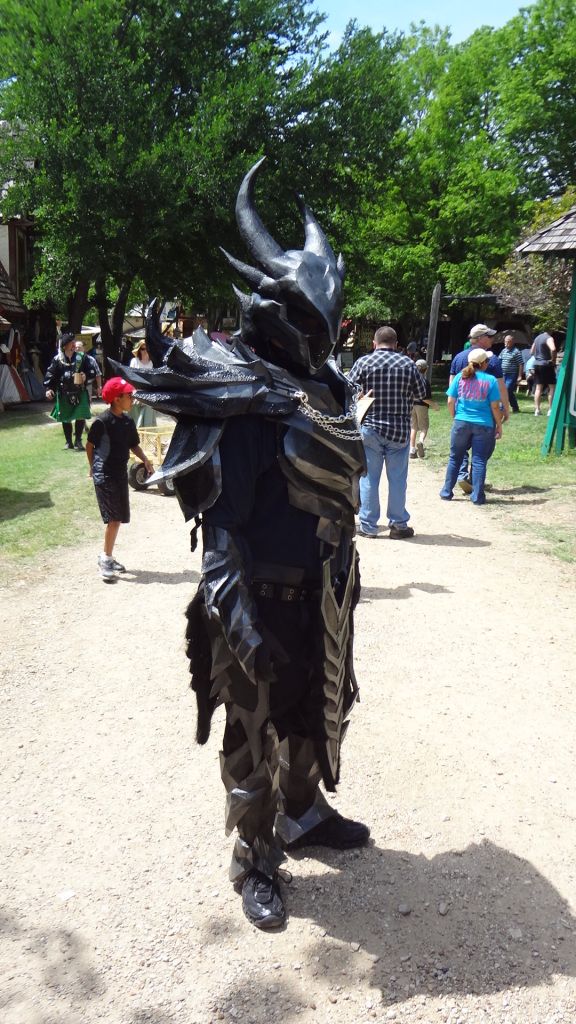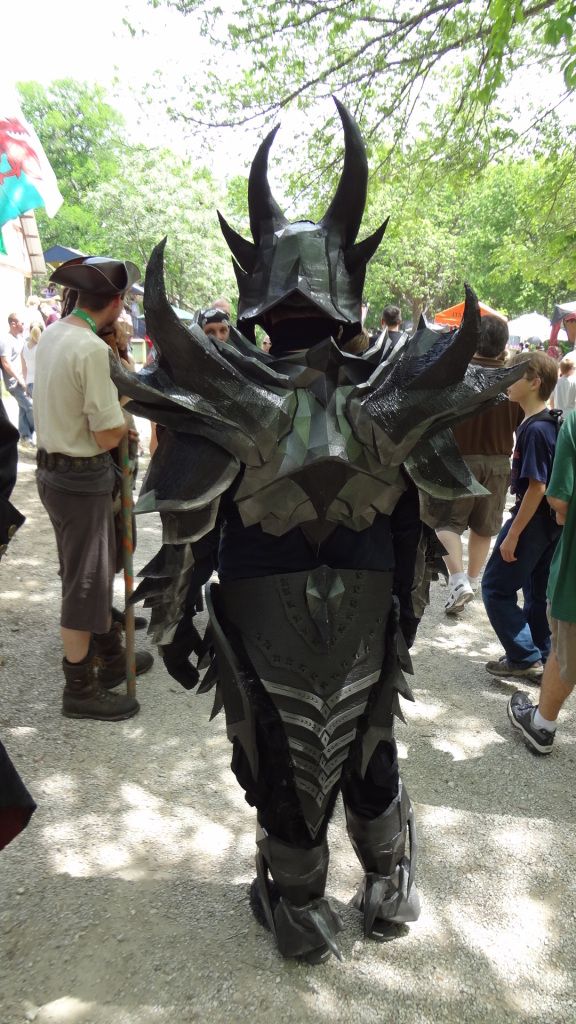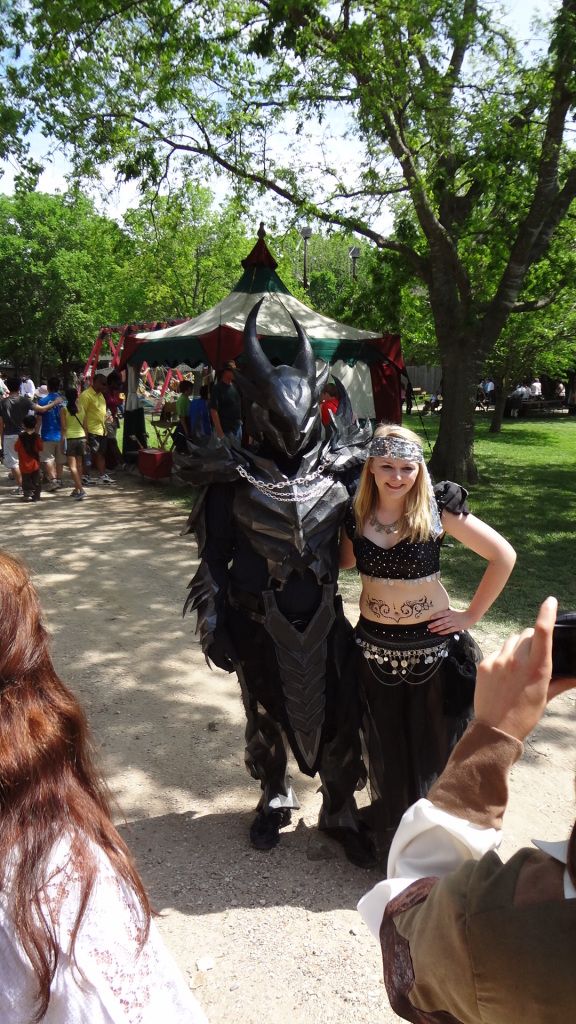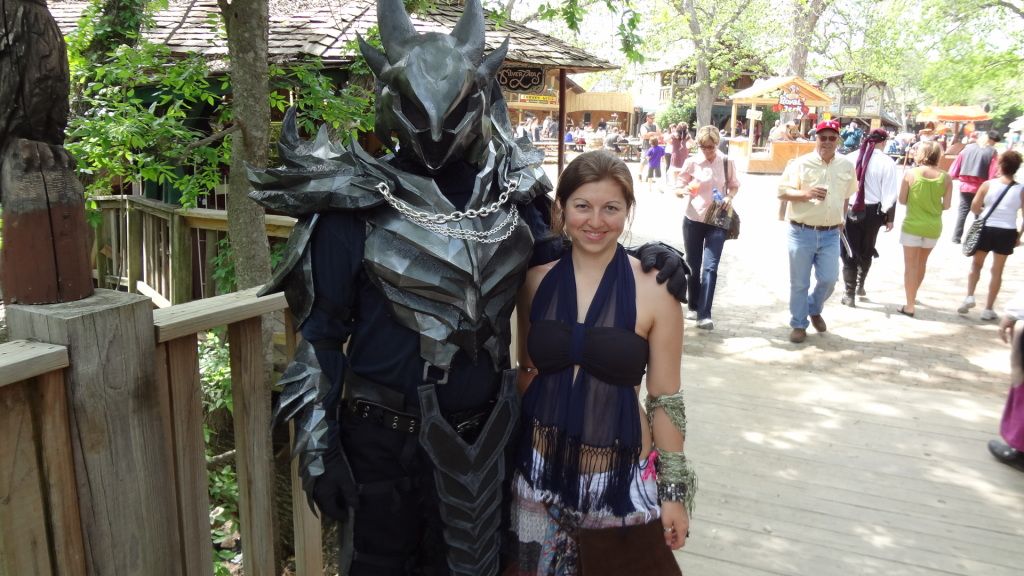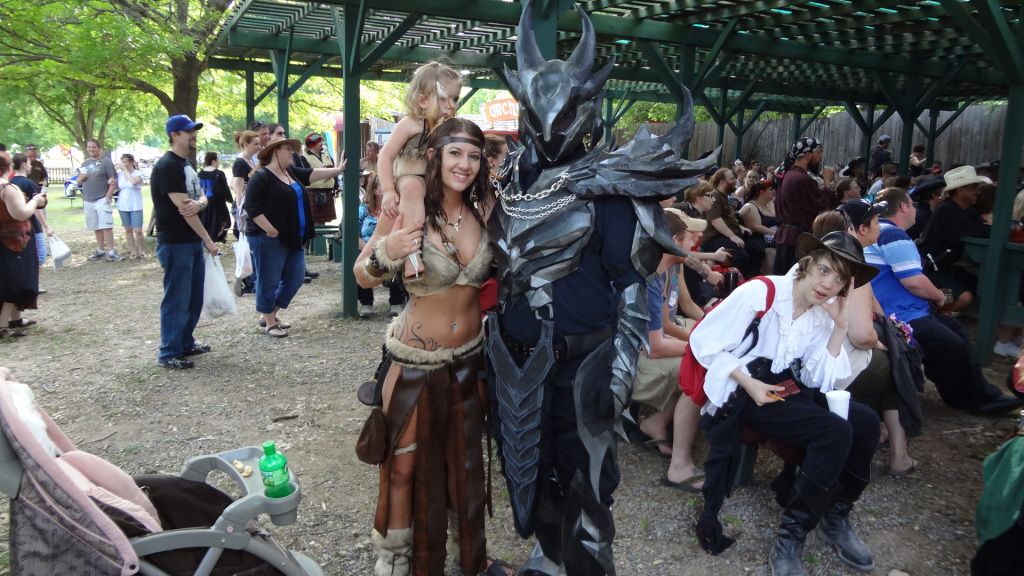 I plan on making a updated version of this that is more chrome and black because the all black was a little hard on some of the cameras and i was asked to get in the sun. I also plan on doing leather under armor next time around. I will also have the red glow lighting on it and I'm looking for a small but powerful PA system to make my voice sound more present and demonic or godly. so if you all have any ideas let me know.
Updated point. I have been working quite diligently on my V2 armor and am just about to mold the helm for the first time. I have about 1 more day of clay work to go on it before its time to do so. So I decided I would ask your opinions on something, hopefully it wont be to late. Its not my first mold so I'm quite certain this will work fine but I'm open to options. If you look at the first pic I am thinking of making the mold halves split on the green line and the inner silicone mold split on the blue line. If you think this would work well enough let me know.
Next thing I am thinking of doing is making the helm by doing a 1-2 layer sloshing of black plactic ( to get into the details and deep points) then doing about 3 layers of fiberglass on the interior to help keep it lightweight and solid. 1 thing I think I will try is using some black pigment tint in with the fiberglass resin to keep the interior of the helm black so it continues to be near impossible to see me from inside. anyway on with the pics.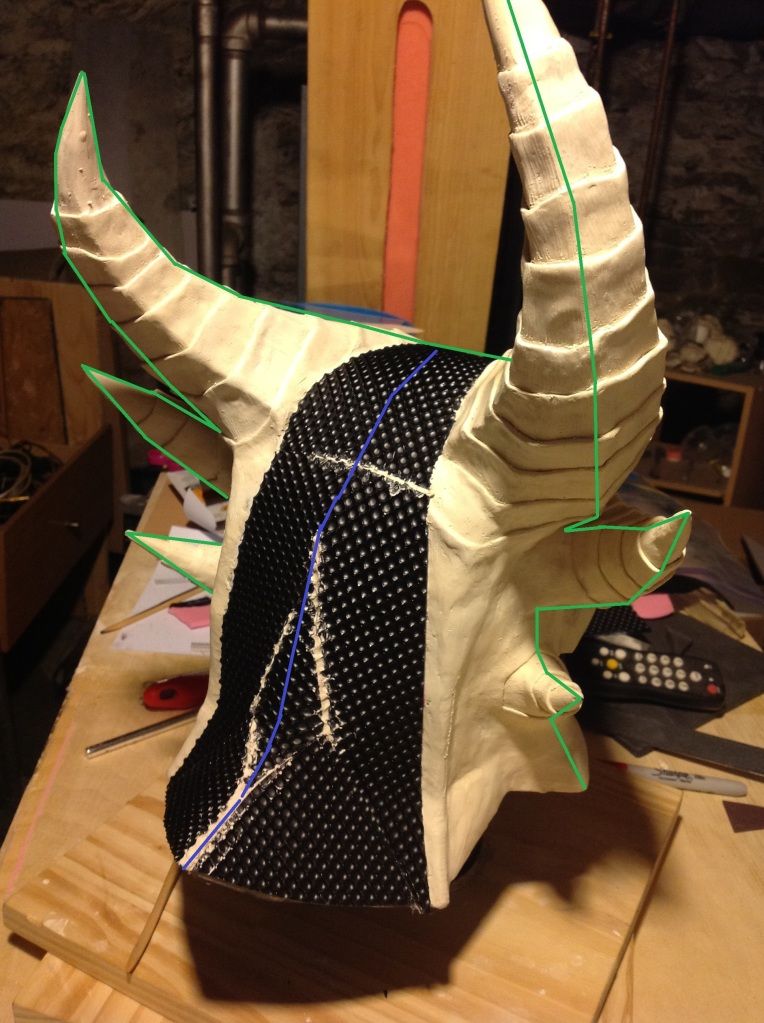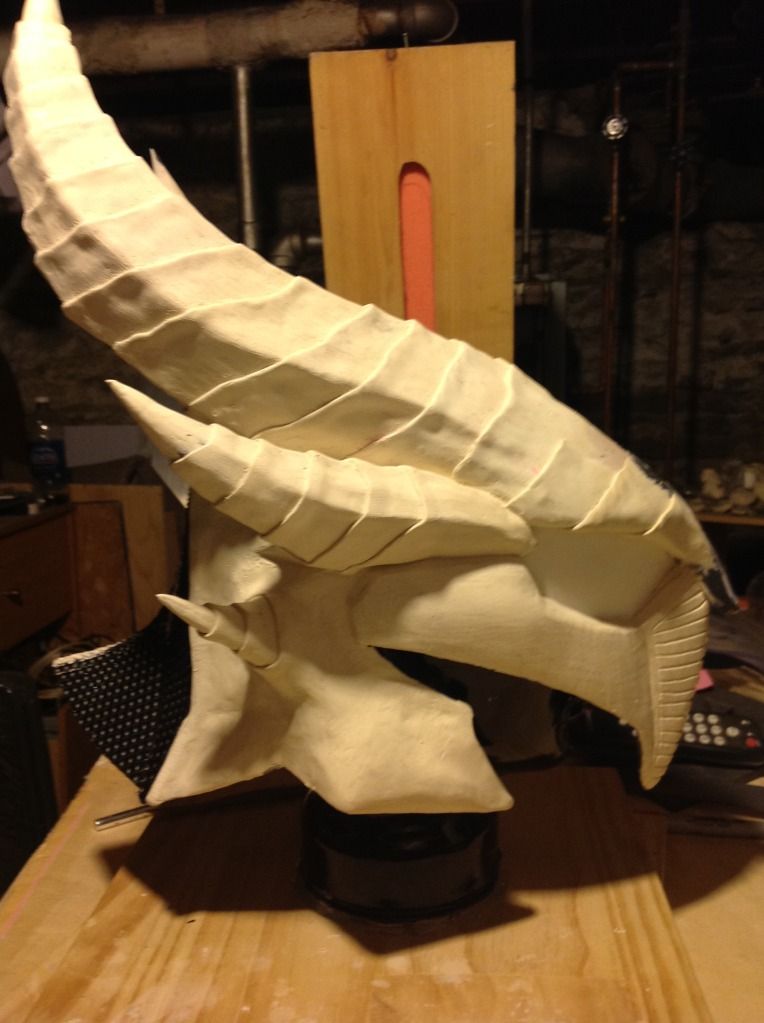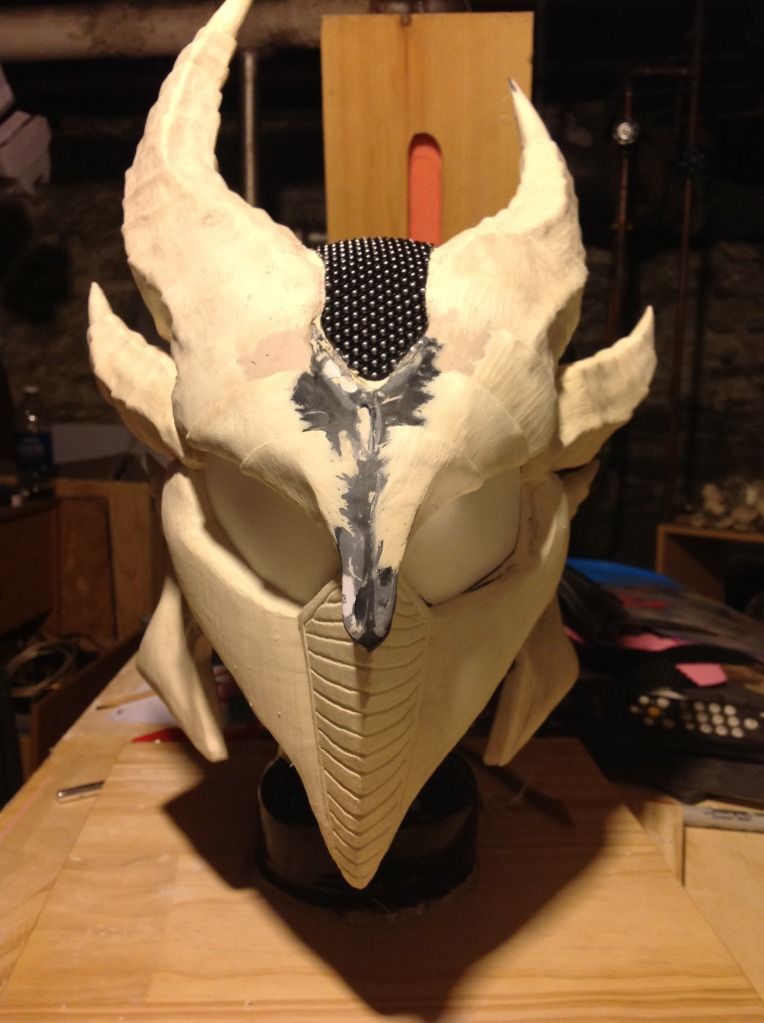 And this is the look I am aiming for