Hey All! I've been lurking for a long time, but only just got started on my first project - a set of Mass Effect armour.
I've been wanting to do this for ages, and have read up quite a lot on it, finally decided to get stuck in today and see how it went. I hoping that by having a WIP log of the project, I'll be encouraged to get on with things a bit quicker than I usually do!
I've made a start on the chest piece - this is what I've achieved so far: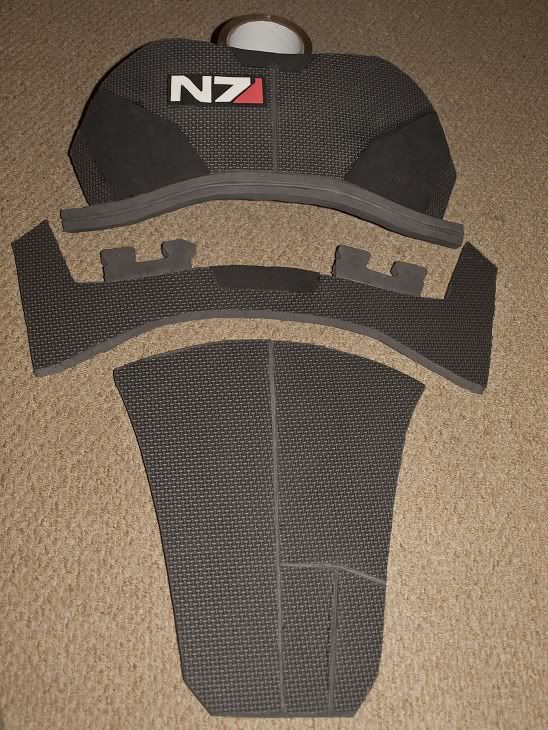 It's still quite rough, there's a lot more sanding and finishing to do on these pieces, plus half of the bits are only partly done.
I realise that this isn't Halo armor, but all being well with this, I'll be doing something Halo related next
What does everyone think? Any tips/comments would be much appreciated - I'm very much flying blind with this!
I'd also like to thank Narayas from here - I'm using his excellent templates and prop codex, they've made everything so much easier to get started.