Hey guys, long time no see! Sorry I haven't been around as much lately, I've just been busy with all kinds of stuff. I took some time off this weekend for Halloween but just couldn't resist carving a Halo themed Jack O Lantern for the 2010 Guilt O"Lantern contest run by halo.bungie.org. I wasn't able to enter anything last year, so this year was a must! I thought you guys might like to see it and to see a little of how I make these.
I was pondering over the last week if I was going to have time to enter anything in this years contest. Every night before bed I browsed through screenshots looking for ideas. I ended up deciding to compose my own image combining a wallpaper screenshot from bungie.net and a background image of Auntie Dot.
I design my stencils in photoshop and carefully wrap and compress the paper to the shape of the pumpkin for accuracy. I slowly cut out the shapes with an x-acto knife and peel the skin of the pumpkin away to transfer the image.
When the whole image is transferred, that's when the real fun begins! It needs highlights and values to really pop the image.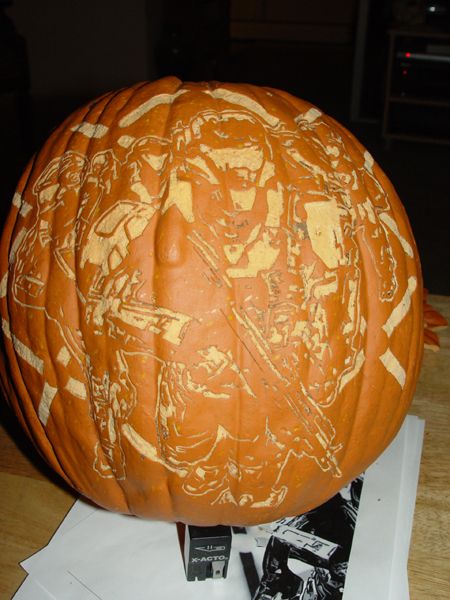 Using files, carving tools and dental pics I carefully carve the values and highlights into the pumpkin when lit, adding highlights and correcting the image one detail at a time.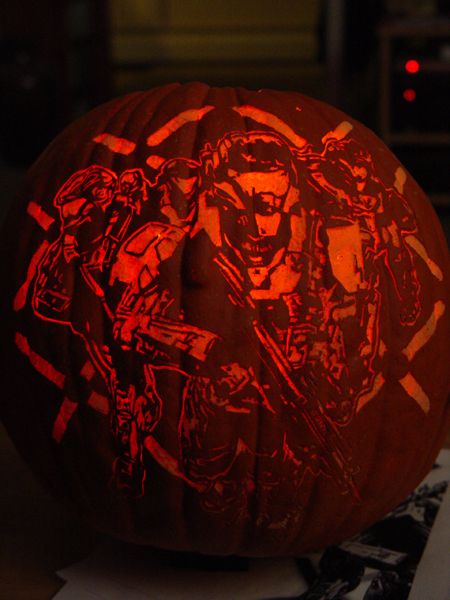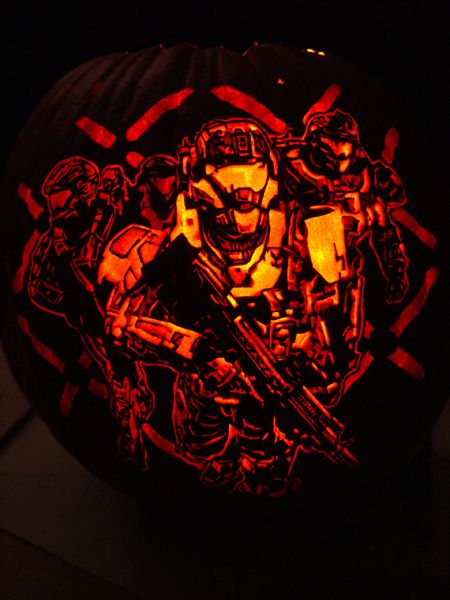 After several rounds of detailing and adding extra lighting to define the depth of the image it's done!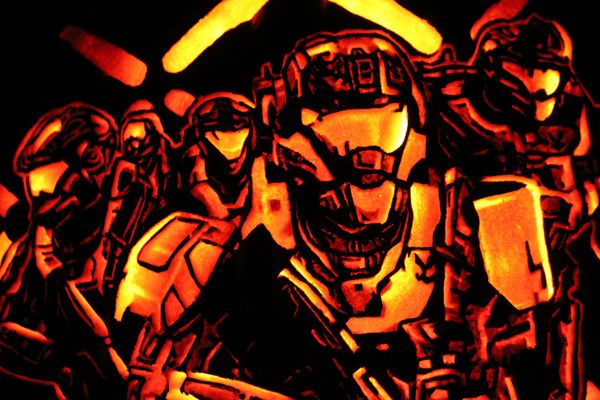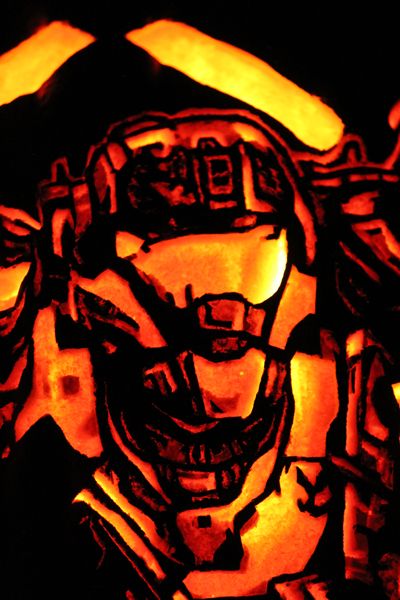 For reference I used a 12" pumpkin, a Funkin brand synthetic pumpkin so that I can keep the Jack O' Lantern and display it again next year. Carving these pumpkins can be a little more work than usual because the orange paint has a tendency to flake off . I had to retouch the flaked off paint several times through the carving progress.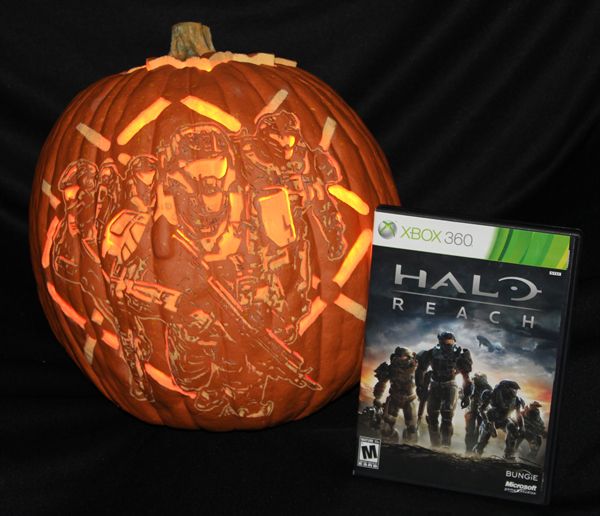 So, hope you guys liked seeing that. Voting for the contest should begin in a few days I think. A couple years ago I was really bummed about the results when I came in second place to what I thought was a pretty mediocre pumpkin. I'm hoping that I've raised the bar sufficiently to place again.
Thanks guys, and let me know if you have any questions or want to see any more pics!
-Sean