First off, this will be my first build of a spartan but it's technically not my first build. My first armor was actually a foam ODST armor from Andrew DFT. So I have experience in EVA foam, but I found that it didn't hold up to use very well. So now I am looking into a more sustainable option. 3D printing is durable and mostly passive which means I can let it run while doing whatever else I want, including detailing on the armor. In addition to pepekura (which will be new to me), they pose a much higher level of durability and detail than I can (personally) achieve with foam.
I chose spartan Dihn because I appreciate rugged, used, and flavorful armors. Battle scars and chipped paint tell me a much more interesting story than a factory finish. There are some places on his armor that are literally held together by tape and rope. The bits and pieces where he customized his own armor also add to this well-loved appearance.
Spartan Hieu Dihn doesn't have much source material out, so this will be tricky to research. Screenshots will most likely be my primary source. Fortunately I have found that his armor is based off of the Rakshasa core for which there are free models.
Edit: The files are not 100% free, there is a demo with lowered resolution meant for sizing but the full model is $75
This one by Aguilar Workshop caught my eye: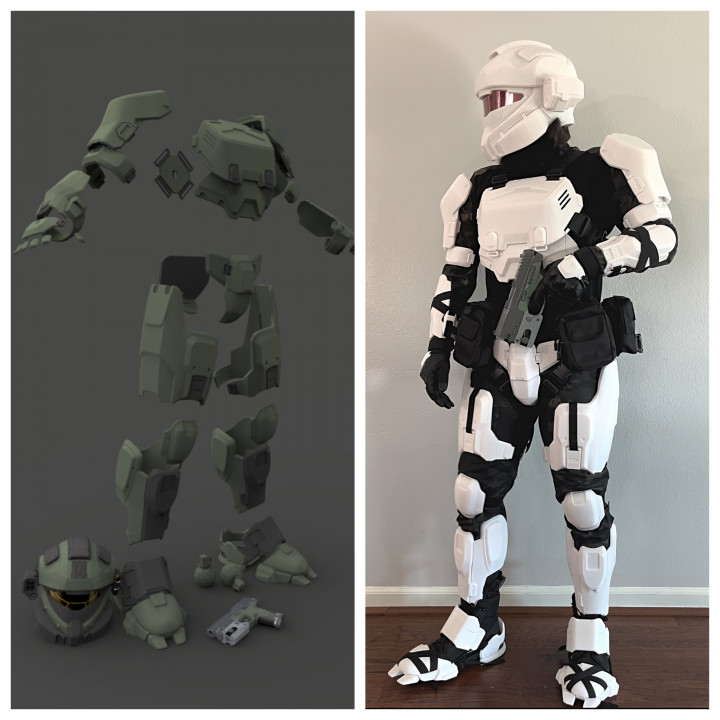 When compared to Dihn's armor, it's easy to see the underlying armor core. And that most of the armor is built off of this foundation.
The main points of interest in terms of what differs from the normal Rakshasa core are:
-The Helmet

-The breastplate extension

-The shoulders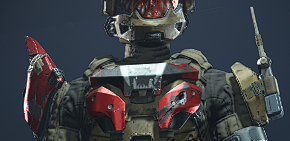 -And the knee caps

- Plus some extra bits like the rope and knives
I plan to build the Rakshasa core first and then go from there. Right now this is very much a wish and not a goal as I have no timeline or plan other than "ready by Halloween". I will update this thread when I make progress but don't expect consistency, I'm very sporadic so I could have progress by the end of the week of the end of may. Any tips are welcome, have a great day, and make good choices.
---------------------------------------------------------------------------------------------------------------------------------------------------------------
Last edited: