RMO
Southwest Regiment
405th Regiment Officer
Community Staff
Join the 405th team from the Tucson and Phoenix area to infect FanFusion with our fandom!

Who:
405th members and Halo fans from across the Southwest hosted by the Phoenix/Tucson team
What:
Phoenix FanFusion
When:
27-29 May 2022
Where:
Phoenix Convention Center, Phoenix, AZ
Why:
Because it's the first big CON in the region to stand back up as COVID winds down
How:
We are formally-invited cosplayers with our own 20x20 firebase to display our props and costumes, meet the public, and host a place for our cosplayers to relax, make repairs and socialize.
COST: Most likely FREE for as many cosplayers and handlers as we can on the days you are supporting the booth firebase!
We are going to have a several complimentary passes available. You experienced guys know how it is, we don't have the passes in hand yet so we don't want to over promise and under deliver. The earlier you give us a commitment, the more FREE passes we can source.
Here's the link:
Phoenix FanFusion
Here's the poster: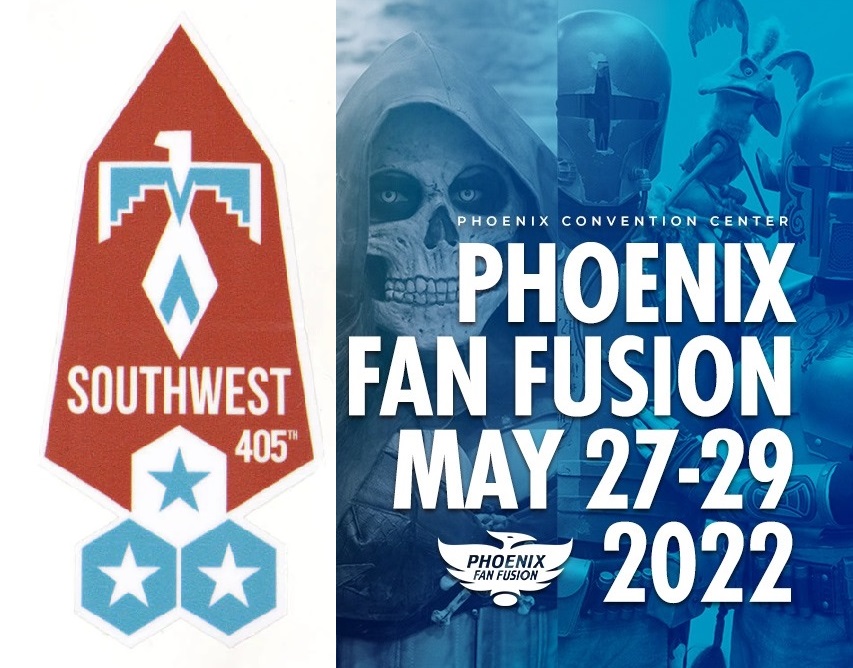 Please let us know if you can make it and on what days. Specific commitments really help our planning. This is a
huge
event for the Southwest Regiment that needs to be approached in an organized fashion. From Friday through Sunday we need people to man the booth and have at least one costumed player on hand at all times. We will operate a recruiting booth with cosplay support (including emergency repair). We would like to do a panel as part of our recruiting effort, but need to know we can fully support the manning needs of the
booth
firebase first.
If you are planning to go and need a place to stay, there are special hotel rates through the web site. These will fill fast. Their weapon and prop rules are fairly restrictive,
so make sure you read them
. We are working to get a more liberal policy for the props displayed as opposed to those our costumed members carry around. Keep watching this space for details.
Timmy,
our mascot
See you in May.
Redshirt
Guess who's not coming back from the Slayer match--the guy in the
R
ed Shirt
Signature Project:
Halo 3 Working Airsoft Spartan Laser in Metal & Fiberglass
Last edited: