Hey guys, here's my very first build: Agent Washington from Red vs Blue! Huge, huge thanks to demolition/Robogenisis/crackhead09 for the foam pep files, and to HaloGoddess for the scaling tutorial.
A little backstory on why I chose to do this half-build thing – tl;dr, I knew I wouldn't have enough time to do a full build in the ~2.5ish weeks I had (which included Christmas and New Year's), so I settled for waist-down. I know it's kinda weird especially considering that most people here do full builds, all-or-nothing, but I started this piecemeal and I guess I'm ending it piecemeal, too.
I made the helmet in the fall in time for New York Comic Con, and if you're familiar with RvB and RvB cosplay, you might've seen people around doing helmet-only cosplays and color-coordinating an outfit to go with (way less labor-intensive, plus it allows people to do really cool takes on a character's color scheme via clothes), which is what I did, and I had a lot of fun with it.
I don't actually have the helmet with me right now (I'm on vacation…… 2,500 miles away from home and making armor while on vacation) (and stressing out a lot about paint-matching), nor do I have any of what I'm going to wear (definitely not those shoes), so I'll only be able to post up proper full photos after Arisia, probably. Here's some helmet pics, plus a Halloween photo.
(Sorry for the awkwardly cropped photos, I don't feel comfortable posting pics of other people or their stuff without them knowing.)
Doing just the waist-down is an extension on this whole sort of partial-costume thing – I'm going to wear that same jacket (and probably a plain gray shirt) plus the gloves I pattered about a month ago, and these legs. I got the idea for the half-armor thing from
this lovely person
, whom I had the pleasure of meeting at NYCC (also,
check the #squad photo
, everyone looked so great – I'm the Wash with my helmet on).
My gloves are just some $15 tech gloves from Marshalls I patterned with craft foam. I'm waiting until I do handplates to do any more patterning and/or buy new gloves.
It's a pretty cool look imo, and I feel like with "non-Halo-canon" cosplays you've got a little more room to play around. I'm planning on doing the chest and arms this summer (hopefully), and I''m thinking about making an extra set of biceps with my emblem on it to have a "Halo canon" suit, rather than a strictly RvB one.
Also, here's my Magnum! This is just a repaint of the BoomCo Halo M6. I wasn't even planning on having a prop, but when I found out about these things (and the fact that they only run about $12 a pop) I figured I might as well. My brother does a lot of model-making and painting (Gundams and stuff), so I just tossed this at him and let him have at it.
We added some magnets, so it's got a good weight to it. I don't currently have any magnets installed in the thigh, though, because I realized way too late that the ones I got are way too weak. Hopefully in the future I'll be able to snag some rare earth magnets and use those instead.
All in all, I feel accomplished but overwhelmed, and very glad I didn't try to do the whole suit in one sitting like this. I feel like I did a pretty good job for this being my first suit, and I learned a lot, which I'll be putting to good use when I make the chest and arms. I'm also going to peel off all the Plasti-Dip and re-seal and re-paint what I've got so far, since I'm really not satisfied with how the PD applied, but until then (or rather, until Arisia) I've got some playing around to do as far as detailing and velcro goes. But yeah! I'm super excited about this and glad to be (mostly) done.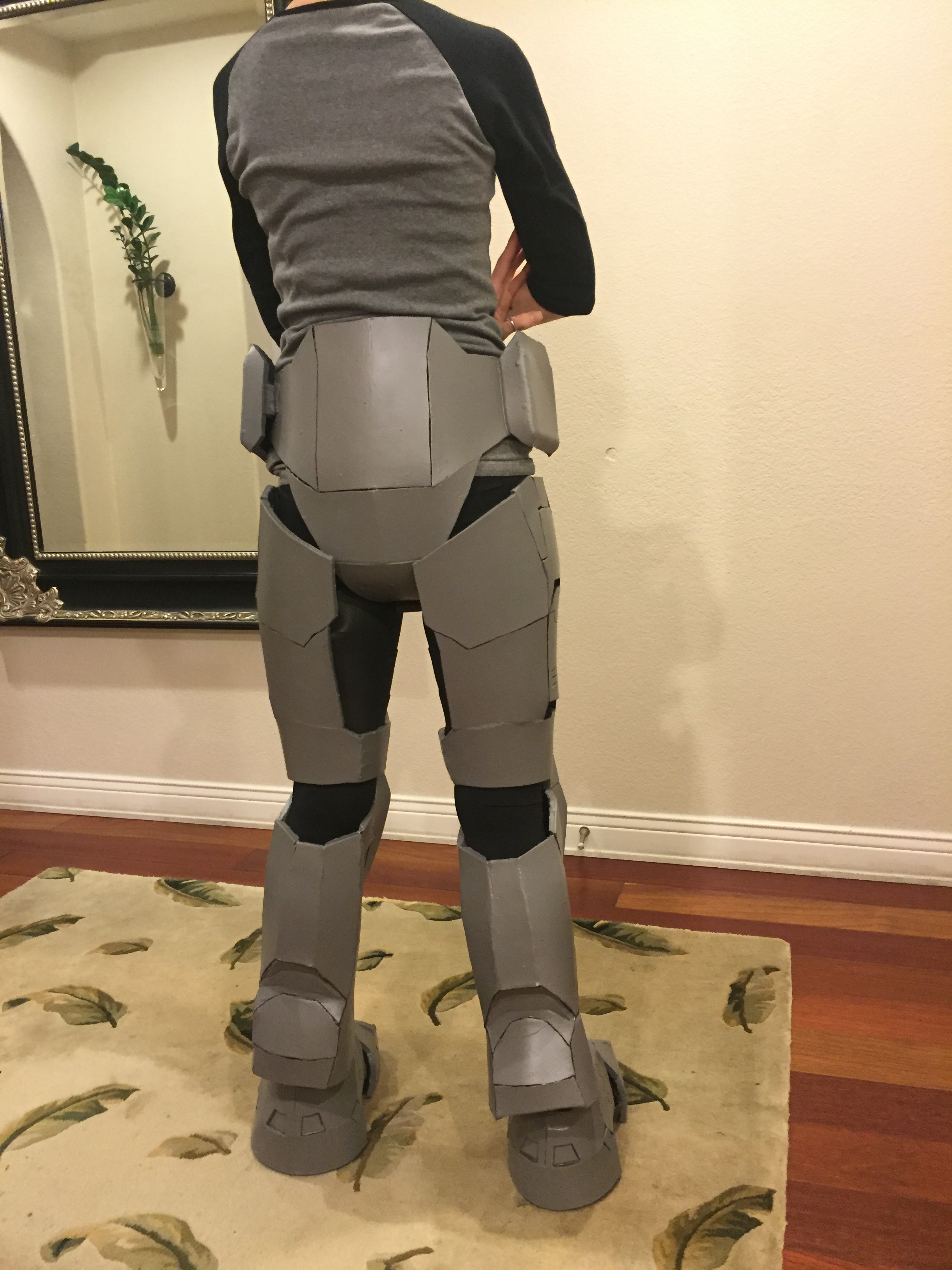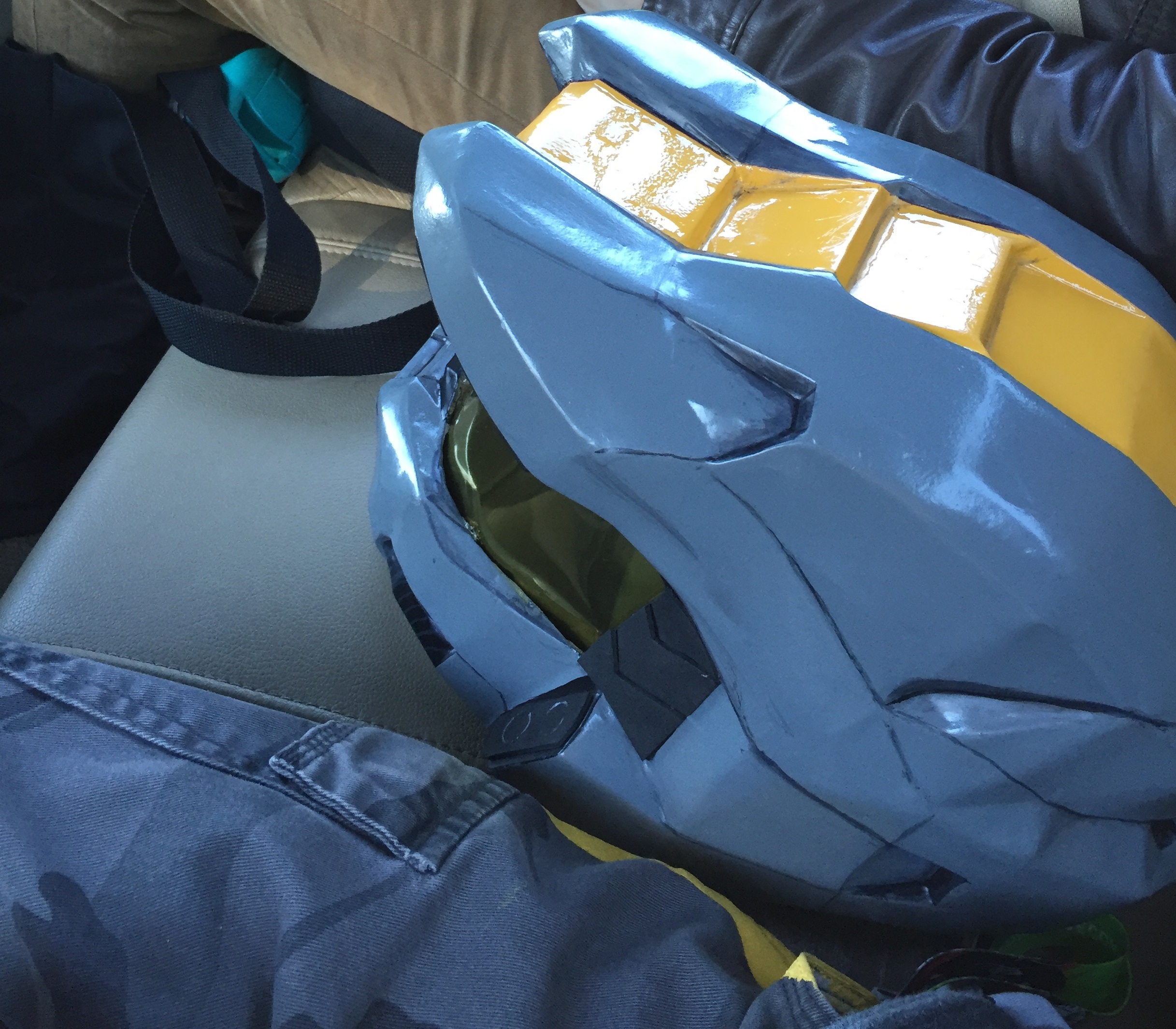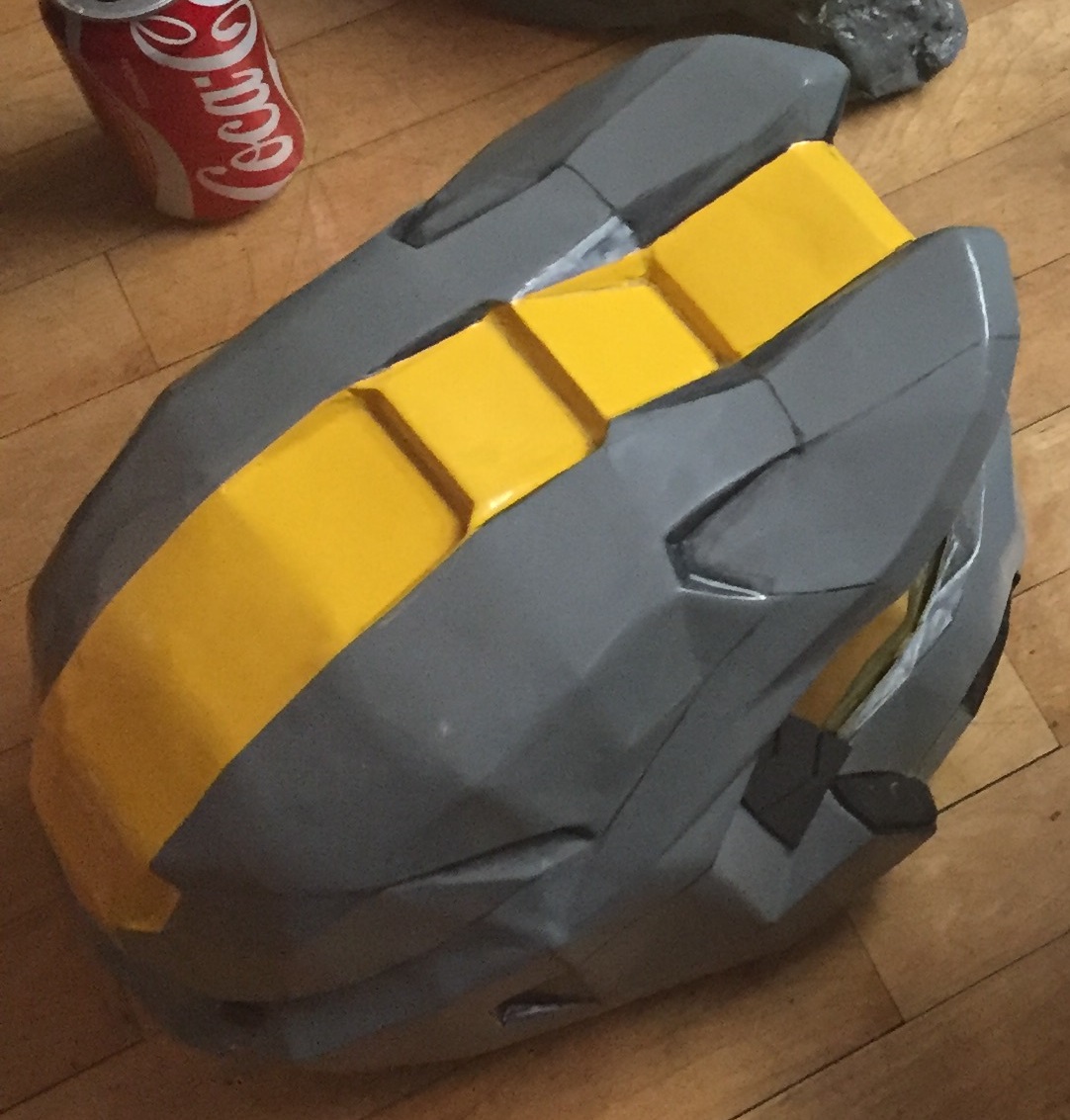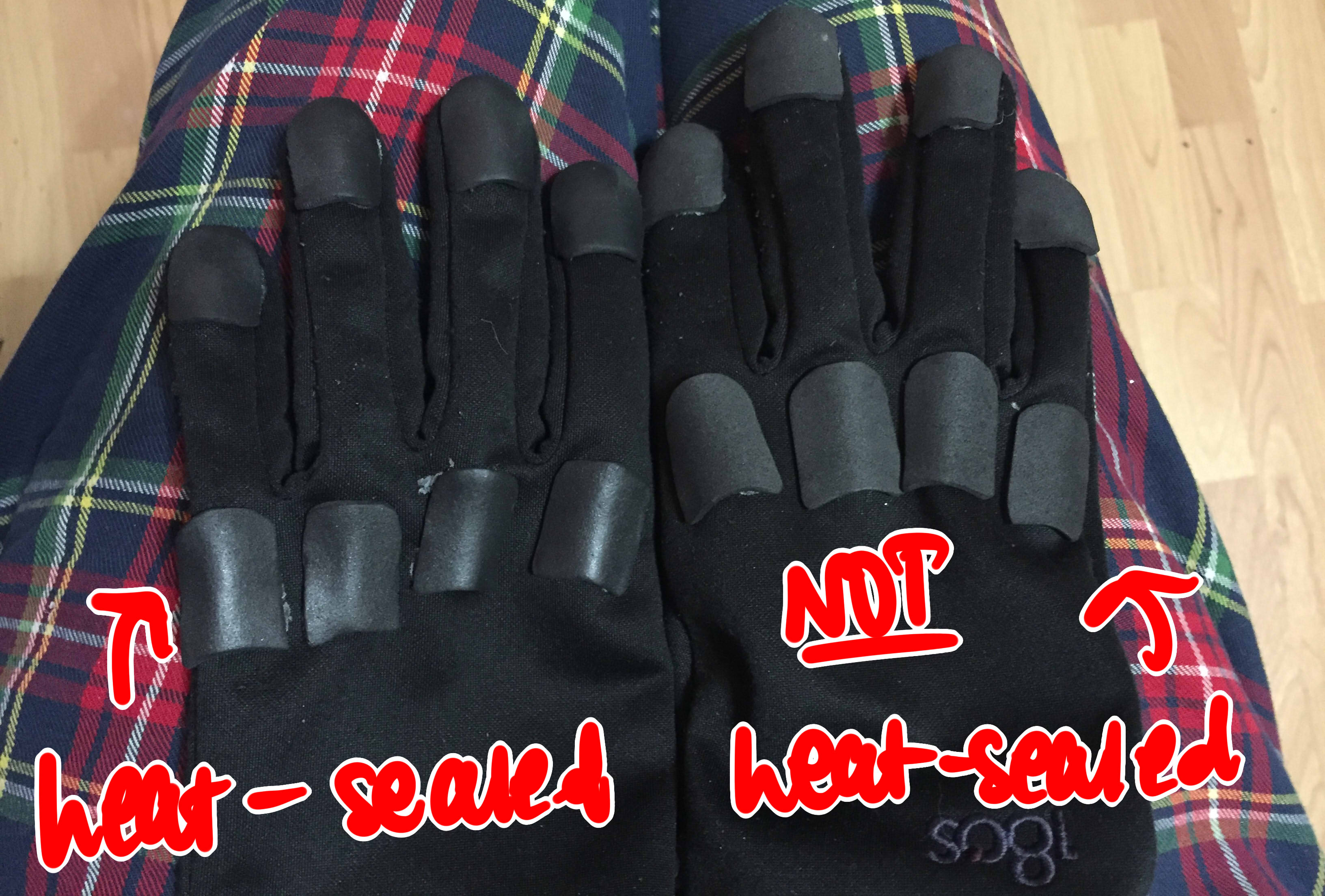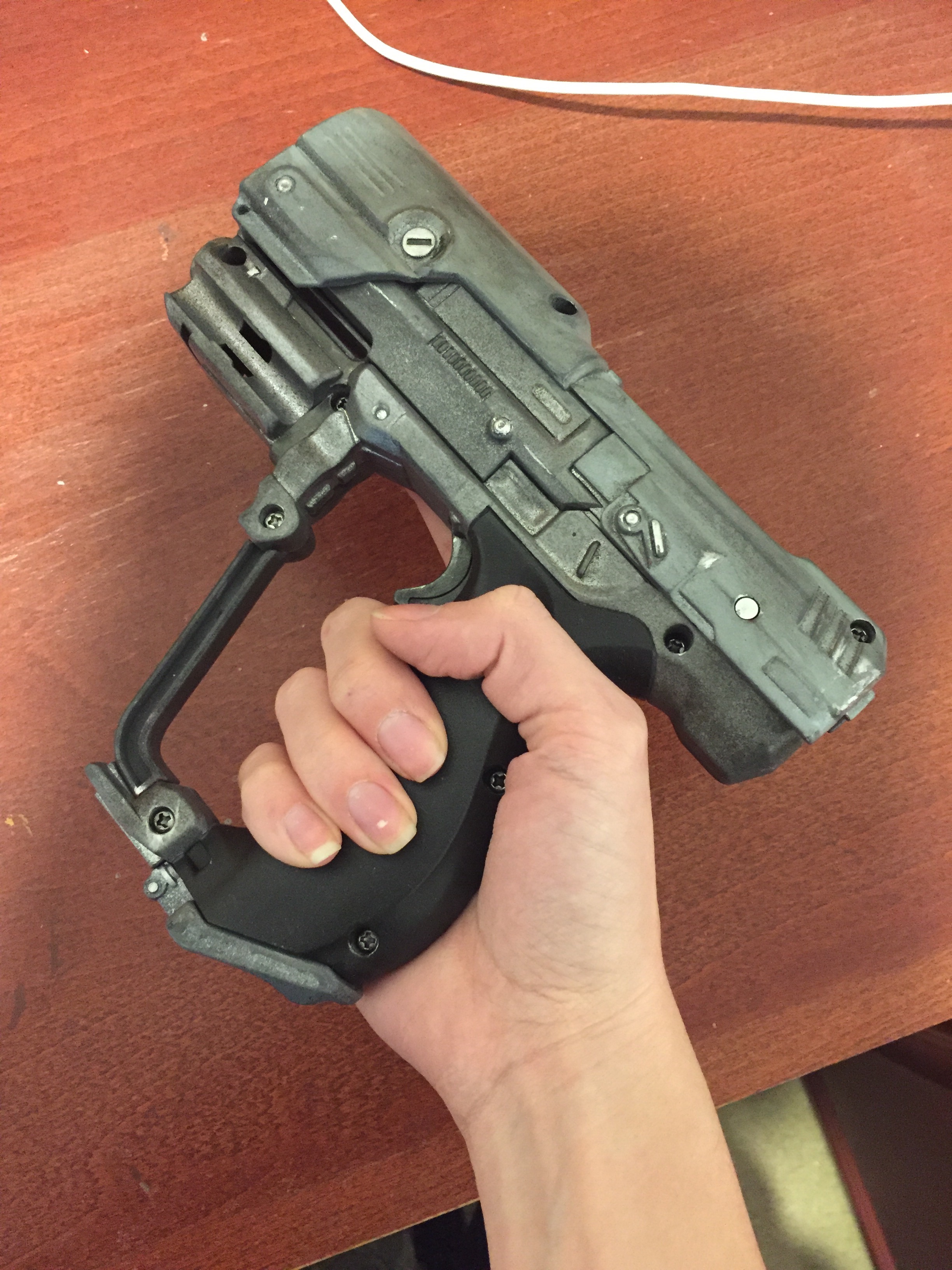 Last edited by a moderator: