RMO
Southwest Regiment
405th Regiment Officer
Community Staff
For quite a while I've been brooding on making a robotic Infection Form. This is a collaboration project with fellow member,
Alpha
. Anyone that follows me knows I have a compulsion to build full scale. We've seen plenty of human costumes with lifts and stilts. I decided that the seven-inch tall HEXBUG Spider XL would be the perfect platform. It just needs to end up much taller. The HEXBUG is not particularly strong so my mods can't be very heavy either. My end solution was to build a cosplay costume for the HEXBUG. The legs will be 3D printed with thin walls and very little infill to keep them light. They'll snap on over the existing legs to make it much taller and, hopefully, faster. The body is going to be vacuformed in translucent plastic sheeting. This will keep the weight down and give me a creepy-crawlie with sort of see-through 'skin'. Anyway, here goes!
I started with the only-available Infection Form file from right here on the 405th in The Armory. Thanks Art! Unfortunately, there is a WIDE gap between this Halo CE game model and the Halo CE Anniversary/Halo 3 version I wanted to build.
This was the vision.
But this was the starting point: Halo CE game file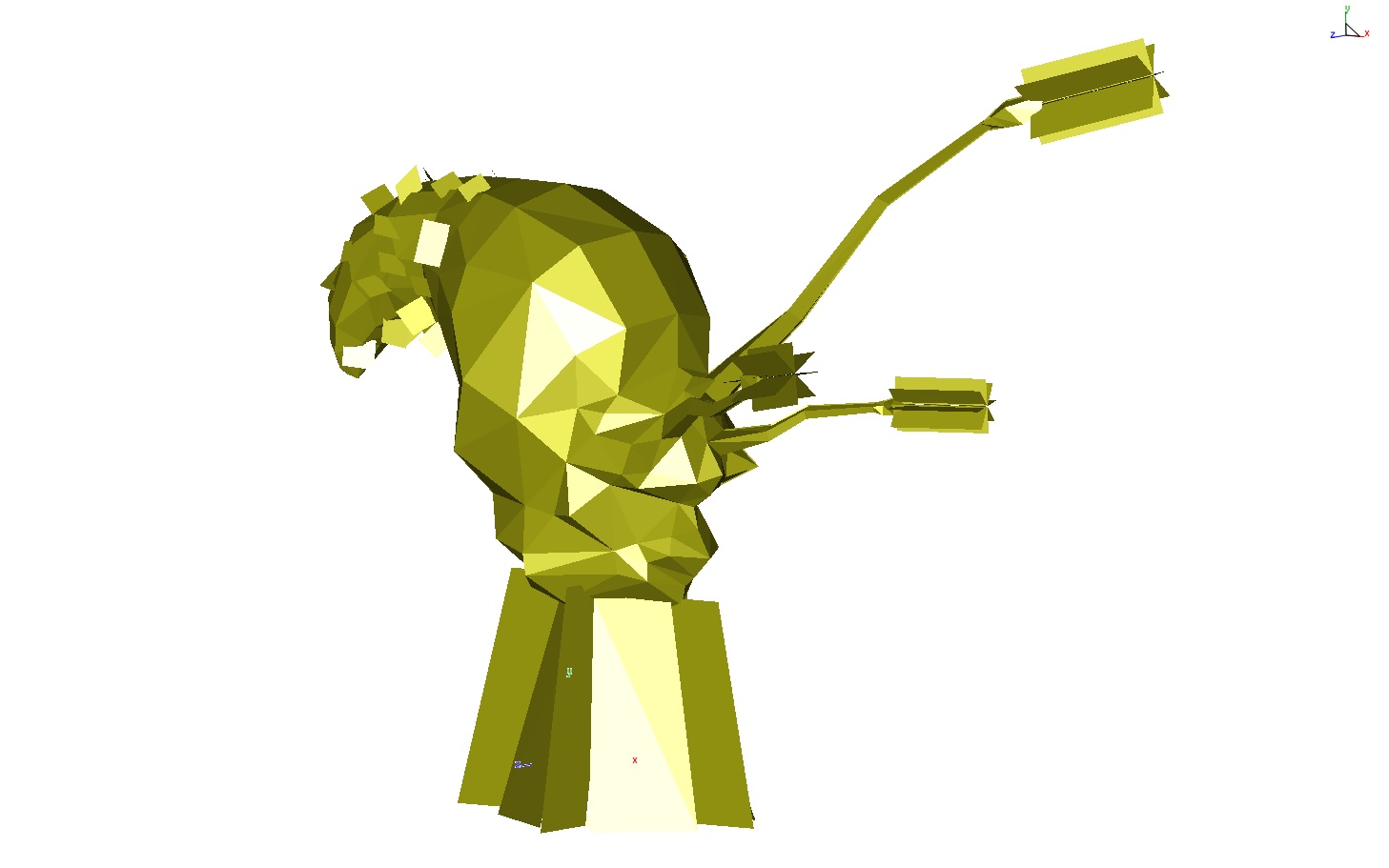 I got busy and started cleaning up this file and modifying it to look accurate and organic. I'm using ViaCAD Pro 10 as my main design software (I'm set up to mill metal rather than print plastic) and used 3D Builder that came with Windows to do some of the smoothing.
This is my first rendition of the cleaned and smoothed body.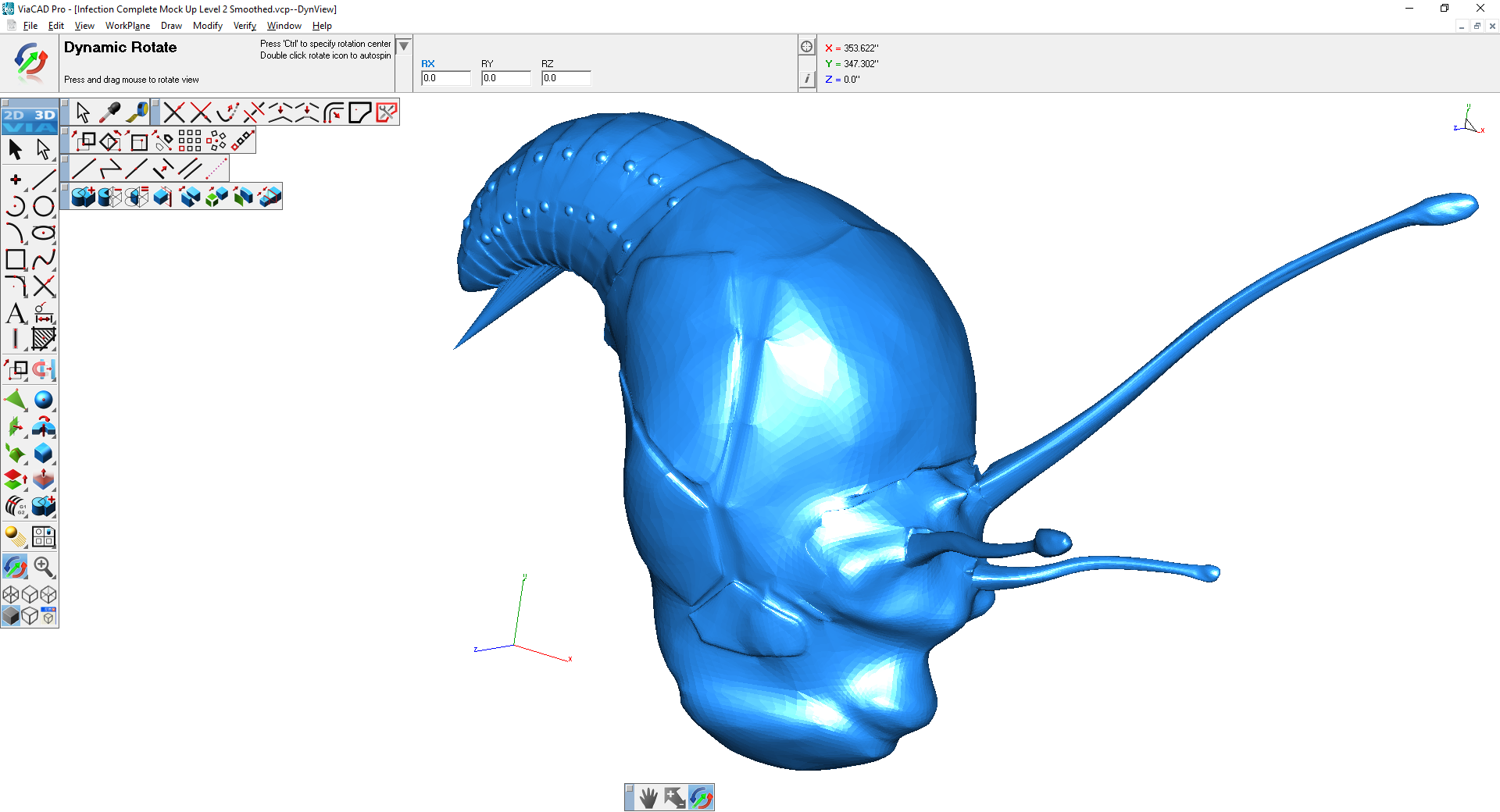 It looks better than it actually is. It doesn't fit over the HEXBUG and doesn't look menacing with the bulging 'forehead' and droopy tail. By the time I scaled it up so the base would clear the HEXBUG mechanism, it was grossly over scale. So, I'm back to the drawing board, working to give it a 'skirt' like the vision rendering above. Thanks for looking in.
Redshirt
Guess who's not coming back from the Slayer match--the guy in the
R
ed Shirt
Signature Project:
Halo 3 Working Airsoft Spartan Laser in Metal & Fiberglass
Last edited: