Another Reach Mark V Torso DL in post # 55
L3X's Reach Mark V Torso​
These files are all built at the same scale, so if you would like to use the different attachments with the base model. Take whatever scale you have the base model at (ie, it downloads at a scale of 25.412026) and copy and paste it in to the scale box of the attachment, reposition the pieces and print.
Ral Partha has been kind enough to develop a way to determine the scale for each individual:
I've been looking at L3X's torso model (awesome, btw) and I've come up with a scaling formula for this. Measure the width of your shoulders in centimeters. Use a picture of Noble-6 to see which points on the shoulders you should measure. Then use the formula below:

Assembled Height (in mm) = 10.4 x (shoulder width in cm)

Hope this helps.
Download here:
Male Torso
Female Torso
UA/Base Security (M)
HP/Halo (M)
ODST (M) - ALL CREDIT FOR THE ODST GOES TO HUGH HOLDER, HE WAS KIND ENOUGH TO LET ME EDIT AND USE HIS FILE, THANKS AGAIN!
FOAM TEMPLATES​
V3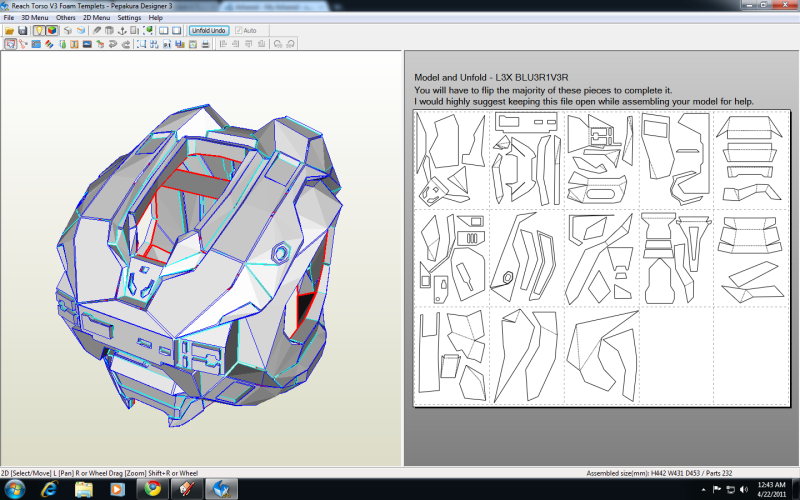 V4