Hey guys!!!
So I bought the BoomCo AR MA5B from amazon and when I got it, well, it was so bright orange it burned my retina's!! No I'm just kidding but at the time I was surprised how brightly colored it was, really I opened the box and my jaw hit the floor.
BEWARE LOTS OF DETAILED PICTURES HERE!!!
I couldn't have this like it was, so I decided to modify it, A LOT! I took it apart, removed most of the moving parts and primered it first.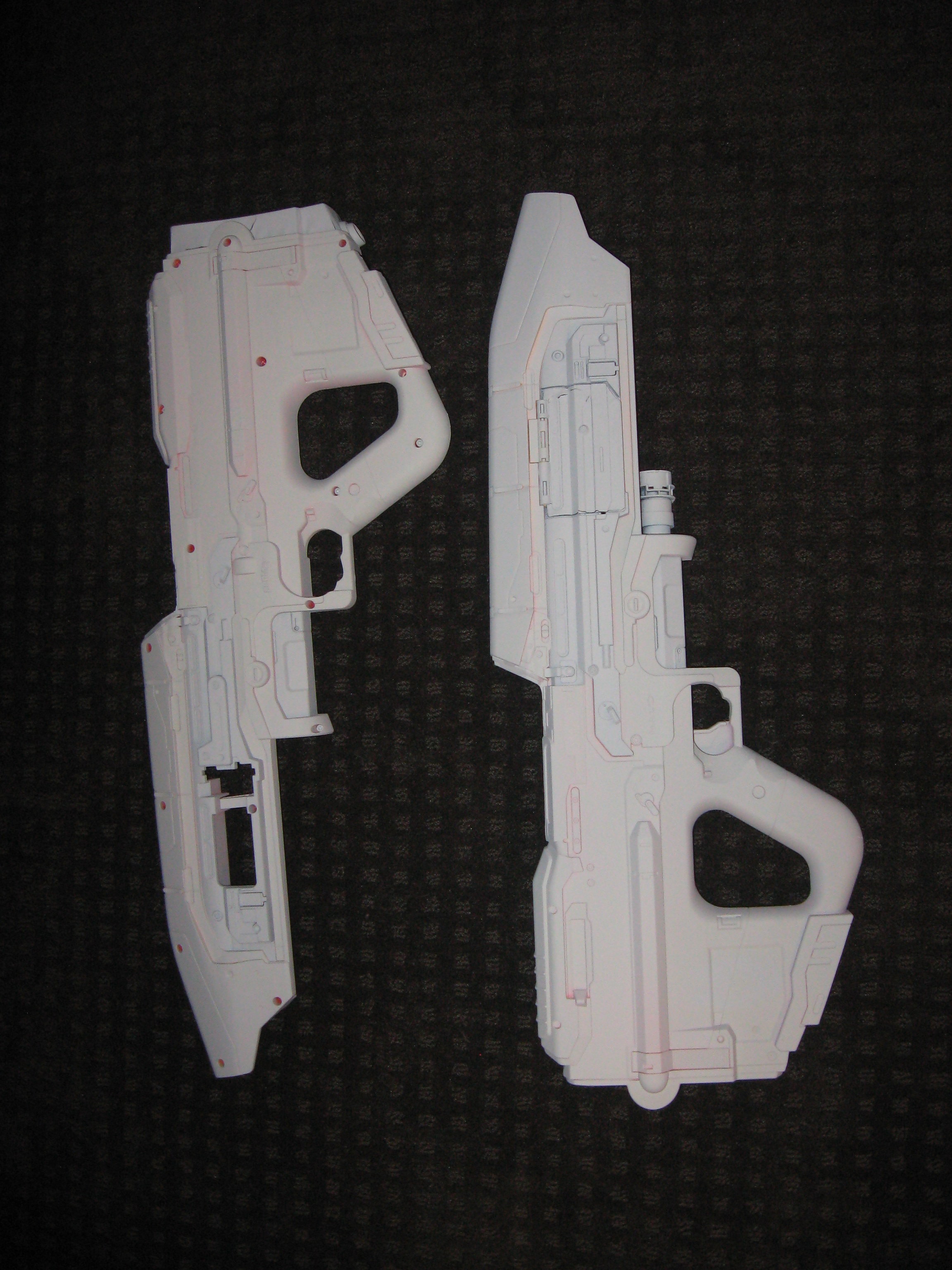 So after I primered it I started with cutting away the display area to put in an ammo counter led display and plastic window to make it look like it does in the game.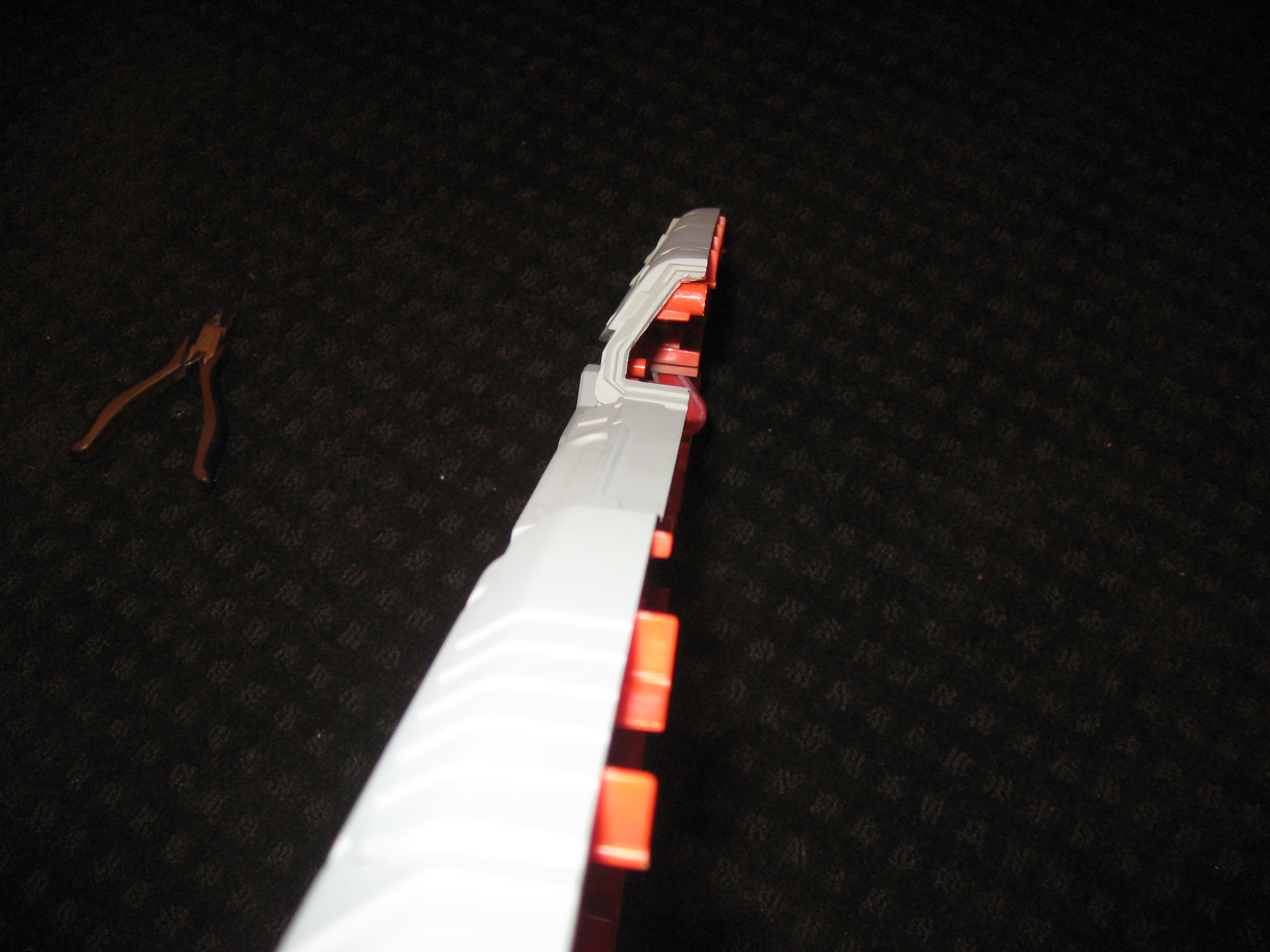 Here it is with the display on:
And the display is off here:
So the ammo counter came with a little plastic hold thing that I had to modify to get it to fit into the opening but hey that's ok since the 3D printed material was fairly easy to cut away to get it where it needed to be.
My BoomCo gun didn't work when I received it so I took out just about everything that could be removed in order to get all the battery packs, wiring, and switches to fit inside the weapon.
The little flippy door seen here near the top of this picture makes the perfect place for the switches to all end up so I can get to them easily and you never know they were there!
Oh before I forget, this is the guide I used for this build:
I used page 304- 305 as seen here.
Now for the LED's. I bought mine from superbrightleds.com. I bought green 360' viewing angle 5mm, Blue in the same type and Aqua in the same type. I also bought a 100 pack of the 1200 OHM resistors for this build along with a huge pack of 9V duracell batteries and bulk 12 gauge automotive grade wire.
So Bad Kitty why is it that we need to put a resistor in line between the power source and the LED (light emitting diode)?
What happens if you don't?
Simple my friends, let's take a look at our favorite friend electricity. As you know it plays a major role in our day to day lives but do you understand how it actually works? I will make it was simple as I can here. Electricity travels from a power source such as a positive terminal of a battery (DC- direct current system) through a circuit to a ground (the negative side of the battery) to move the electrons around. This creates electromotive action and makes the LED turn on. So you have electrons flowing to and from if you take away the source or the ground the light goes out, so what actually happens here is the motion is from the negative to the positive. I know it sounds crazy but that's how it actually moves, even though you can't see it.
Now back to resistance, why do I need this, if from what I just said thew light comes on no big deal there it is and I'm done right? WRONG!!!!
NEVER EVER put a LED to a battery source WITHOUT A RESISTOR inline unless it's designed that way. It will pop and you will have no longer have an LED. See an LED is a light emitting diode, and I'm sure you have heard this alot too but what that translates to is this......
A diode only lets electrons flow in ONE DIRECTION so if you hook it up WRONG- POP GOES YOUR DIODE or nothing happens if your lucky. Diodes are very fragile and if you put TOO much power to them they will literally burn up, and not enough power they will not be as bright as you would like.
So you can put up to 2 LEDS with 1 RESISTOR rated at 1200 OHM's, if you put a lesser resistor like 1000 OHM's it might not pop right away but I did a lot of testing and found that they only lasted about 30 minutes before they popped. 1200 OHMs coupled with a 9v battery seems to work the best. It will save a lot of time and money if you want to do it this way. You could also put it one to one if you wanted but if you don't have the room or the money, well the two to one might be your best bet.
Here are some pictures of my stuff the check out: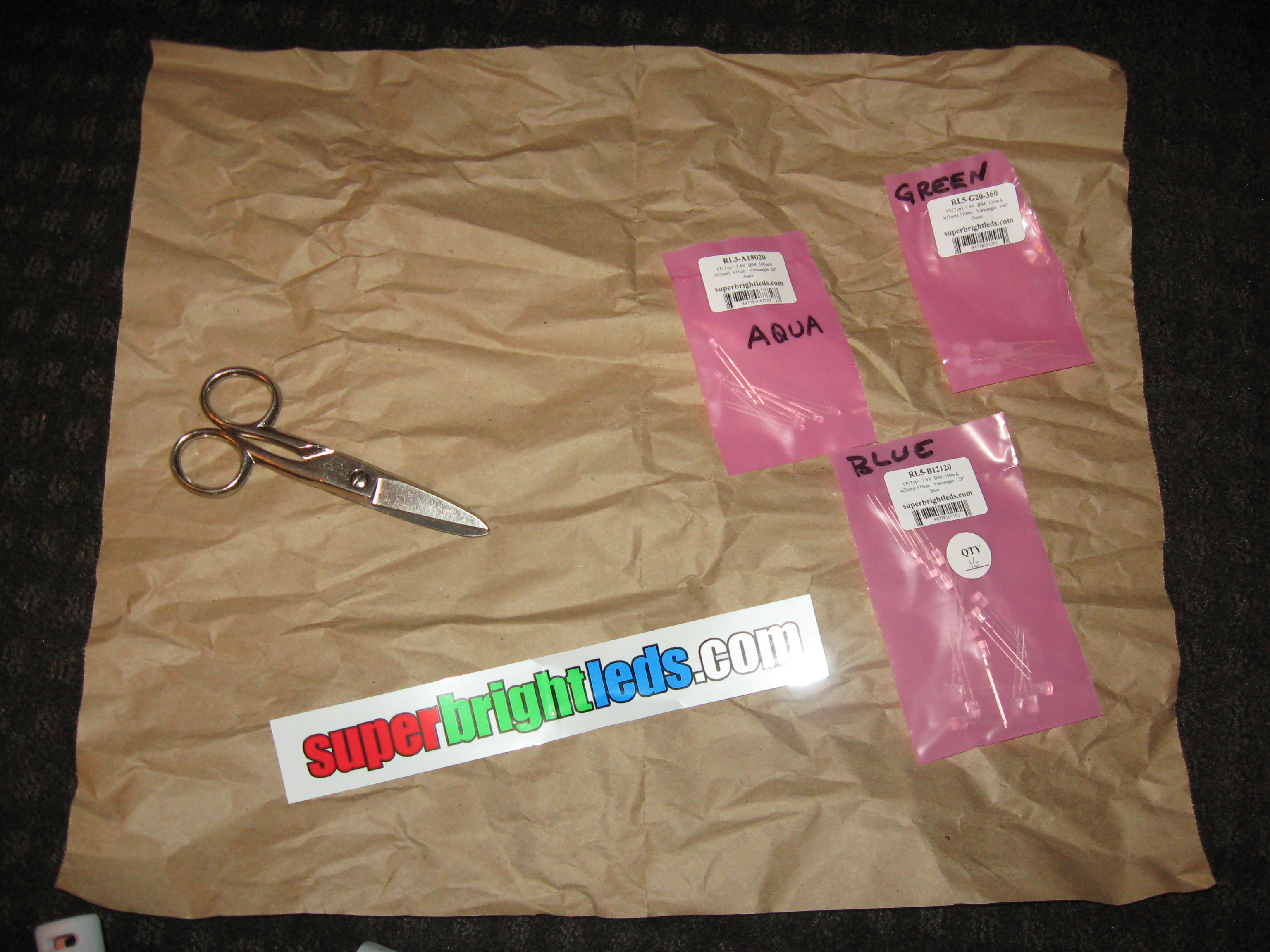 Sadly I need to get the switches for the green led's in the side of the gun before I put a picture here for you but I will soon.
Also here is the ammo counter pic: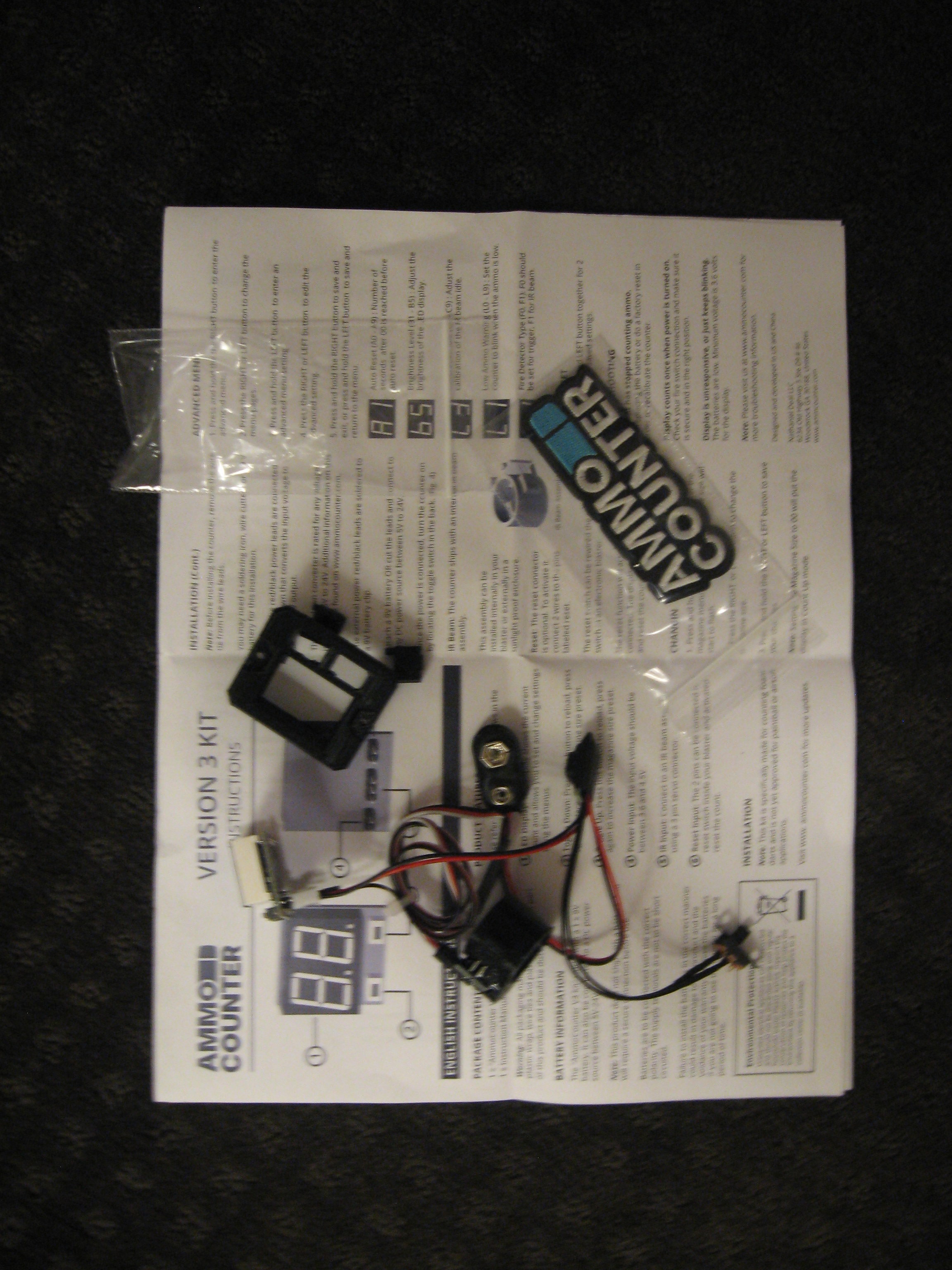 Here is where you can get yours:
AmmoCounter V3 Kit For Foam Darts
I also wanted to make the flashlight on the front of the gun work, so I took a mini mag light and put it inside of the pump piece of the weapon as seen here.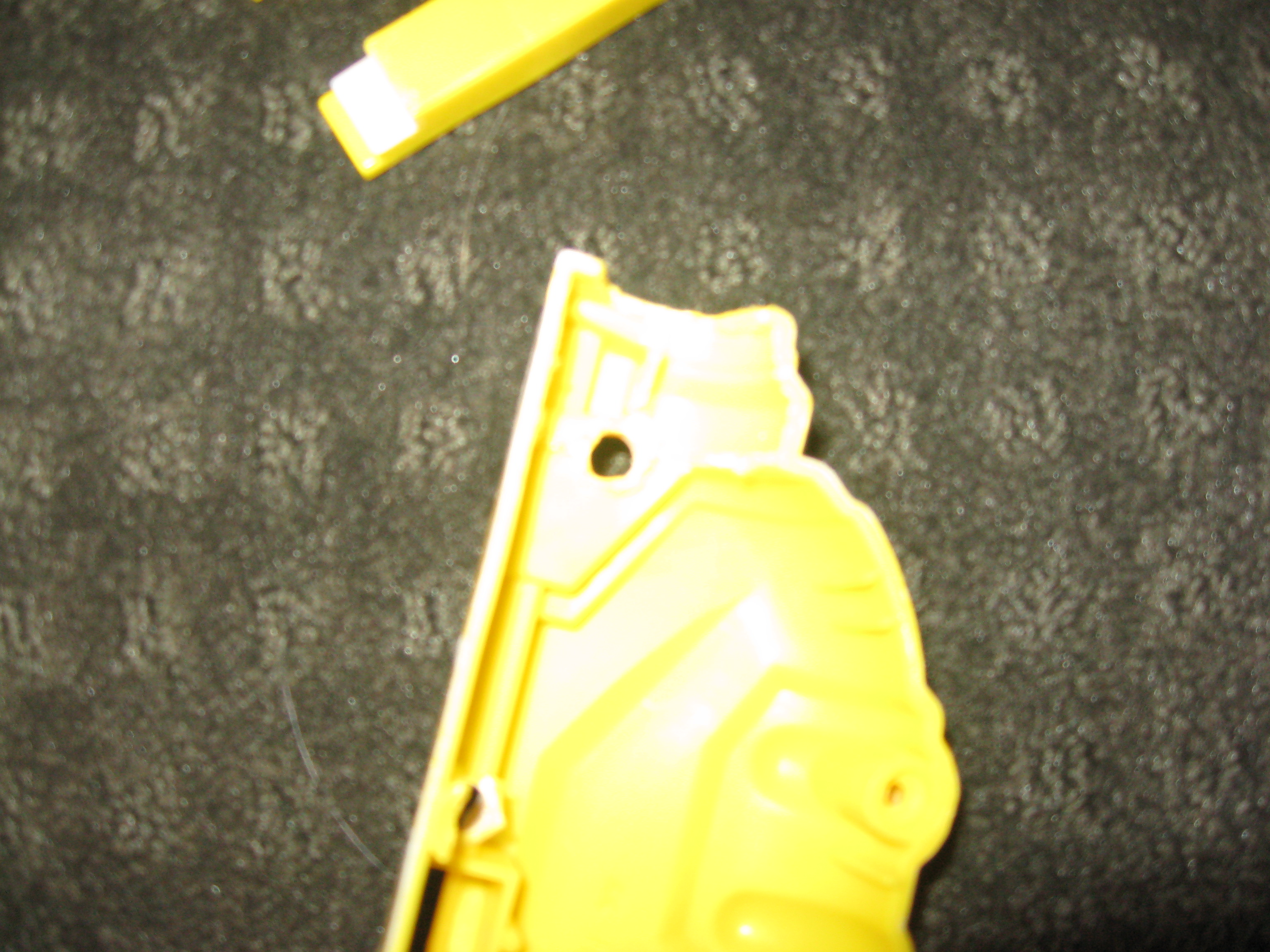 I had to do a ton of cutting to get it in there right but it looks pretty good right now and when its all done I think it will add a nice touch to it.
Well that's all for now and maybe next time you will get to see the green led's on the sides of it working and the BoomCo Magnum build I have started as well!!
Thanks for looking everybody and have a great day!!!!!