Doing my 1st weapon build and I chose the BR55 because I love Halo 2 and I already have the Boomco MA5.
Started with
Wizard of Flight's H3 Battle Rifle blueprint
, then scaled it so I could print it full size.
Cut it out then traced and cut it out of the foam.
Planning on using 1/2" PVC for the barrel and a nerf gun scope.
I will be putting a sheet of metal in between 2 foam layers to make it more rigid and hopefully magnetic enough to hold to the magnets I will be putting in my back armor.
Still debating on what to do for a coating before painting. Thoughts:
A. couple coats of elmers glue to keep it easy
B. 1 layer fiberglass mesh and resin on most and resin over all
C. thick layer of Duraglass fiberglass filler
Edit (9-11-18): probably going to just use plastidip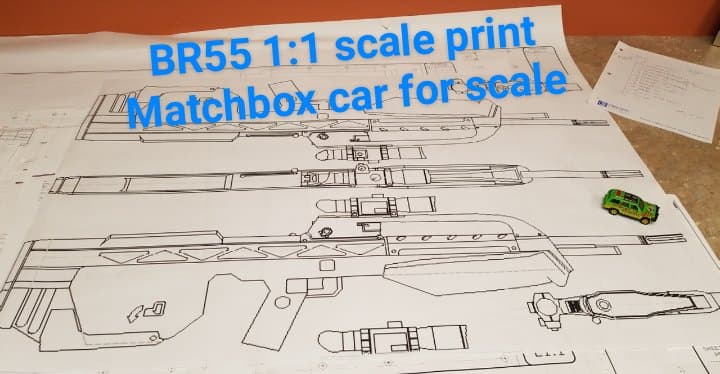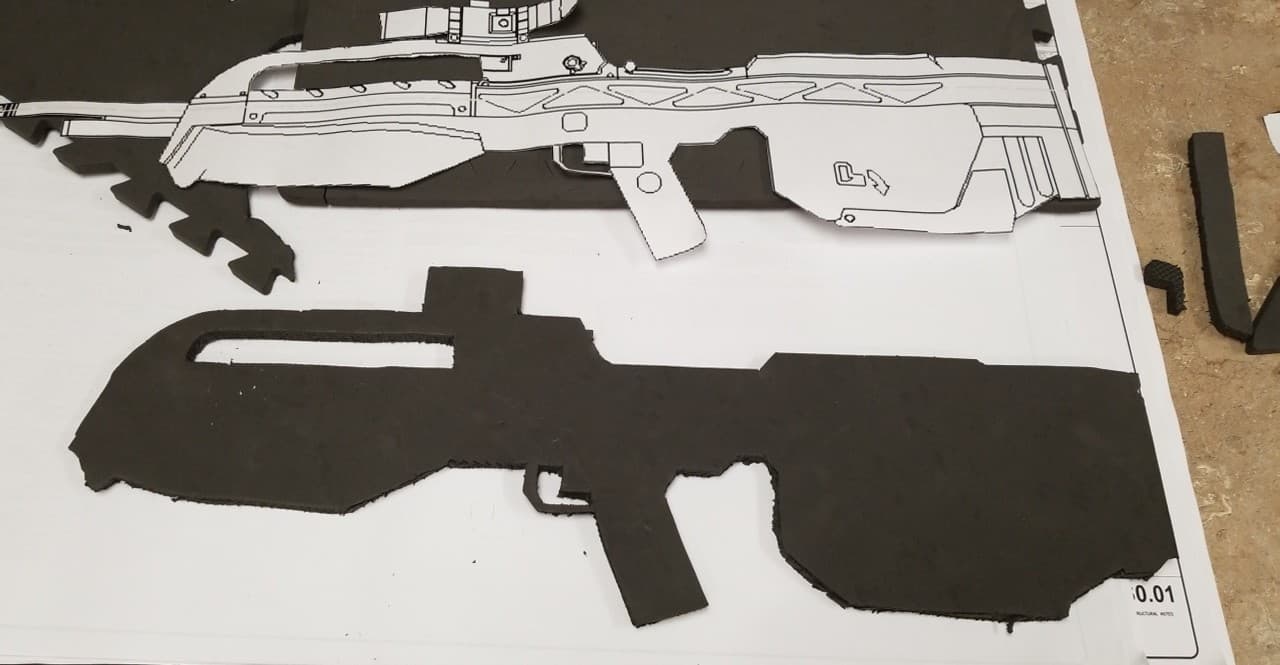 Last edited: