Member
Singapore Regiment
so... this is my first thread after i'm registered long year ago b'cos i'm still can't english language haha lol. and here i come
now i'll try to making my first iconic weapon of halo MA5D icws from halo 4 or 5, made from depron styrofoam from my current local stores that i know and b'cos i just know that type of stryroafoam that fit well in my region.
the first step - sketch
since i don't fit with google image search result, i make my sketch from downloadable 3d model in forum the armory tap menu then inport it to the SketchUp, set the current possition and view mode to pararel projection then Screenshot it
after this step, using photoshop to crop the object and make it one piece from the barrel to the butstock
(this one is other side)
after cropping process, meassure the long dimension range of the weapon, since there's no right dimension when i search it, anyone said use boomco dimension and the other said in game the dimension is depends on who use it, spartans or marines.
b'cos 1 meters is too long for me then i'm use my method, is to find the dimension of the bullet, in halo wiki MA5D icws is using caliber 7.62mm cartridge so then i'm draw some lines then fit it to the magazine and tranform the picture until the mag is fit with the line.
after that then trim it to the paper until it fit enought to print, i'm use A4 paper b'cos i'm asian hahaha....... no not that, i just have the A4 paper lol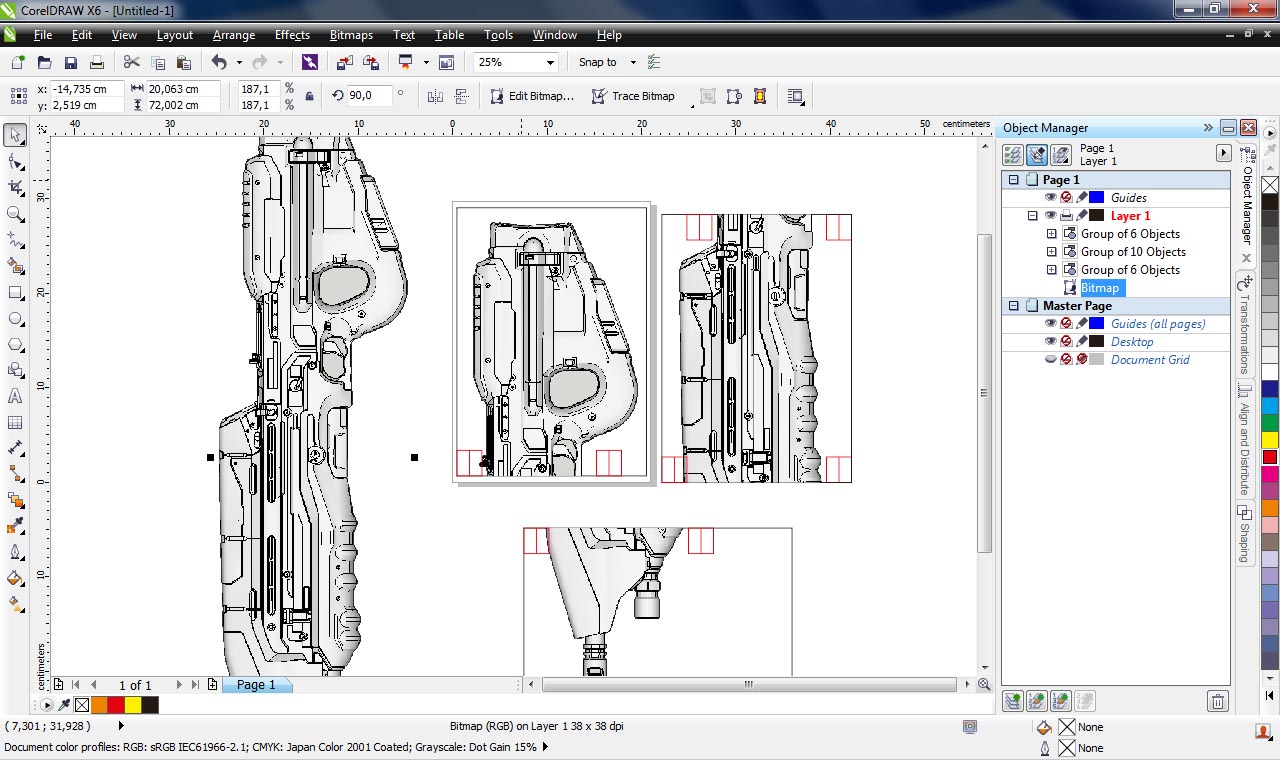 this one clear then print it
the other work fixing my odst armor chest will post it later after i take my camera picture, see you