BMO
Canadian Regiment
405th Regiment Officer
Delta
As you can see,
TurboCharizard
made dinner tonight
. But I happen to have these pictures sitting on my desk top so I thought I'd cheat a little so that join in on the fun. Maybe I'll make dinner on Friday. These photos were taken for my best friend Dahl Cosplay's panel about Food Wars recipes. I was paid in food for these pictures and use of our kitchen and it was well worth it.
Cheap beef, preferably on sale. We found doubly on sale.
Garlic and onions. SO MANY onions.
Score your meat with a criss cross pattern, dice a hundred onions and then set it all to soak for a while. Half hour at least, though I think we let ours sit for about an hour.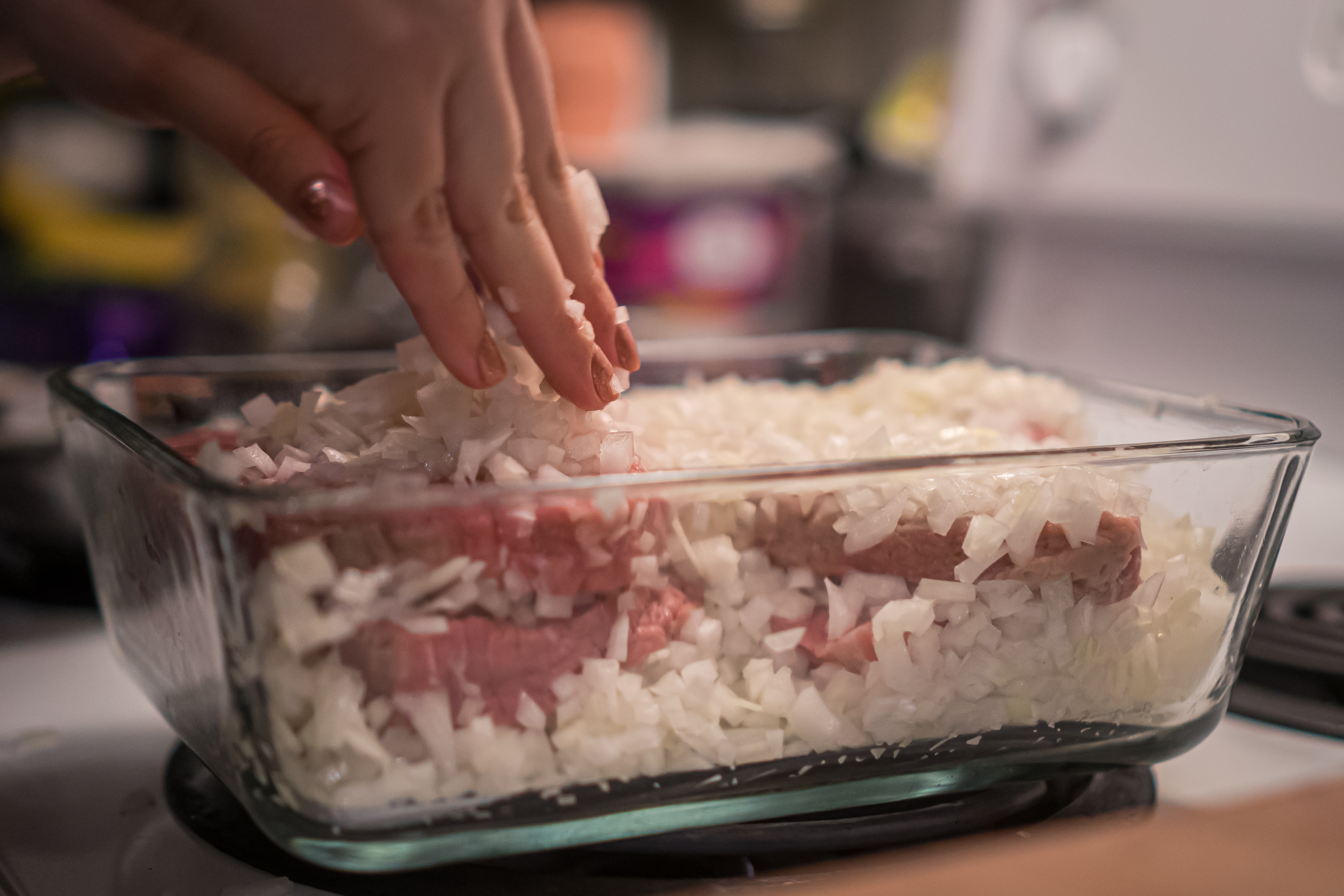 [Dat criss cross scoring though]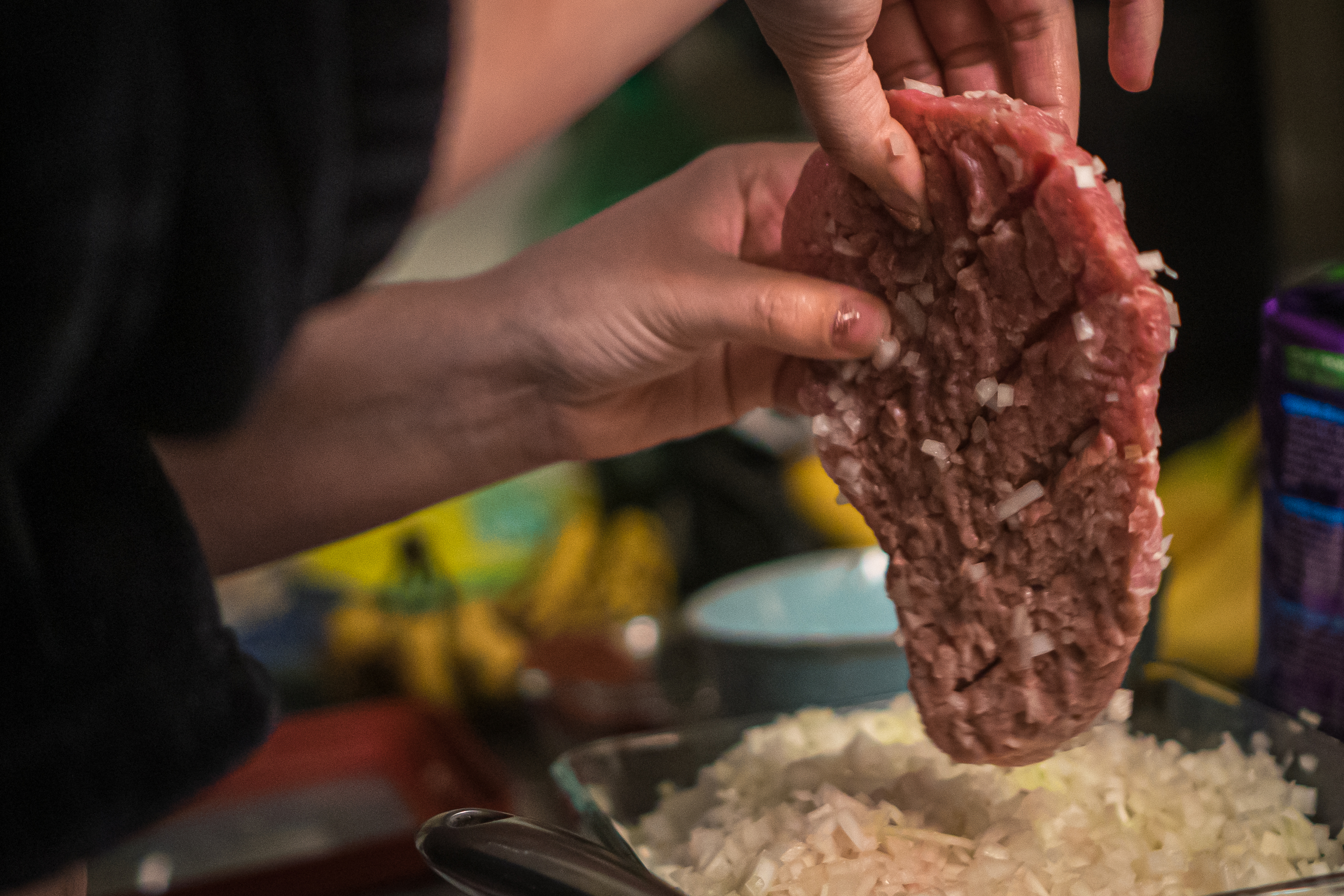 Cook your steaks. I believe to your preference, but
we did medium rare
.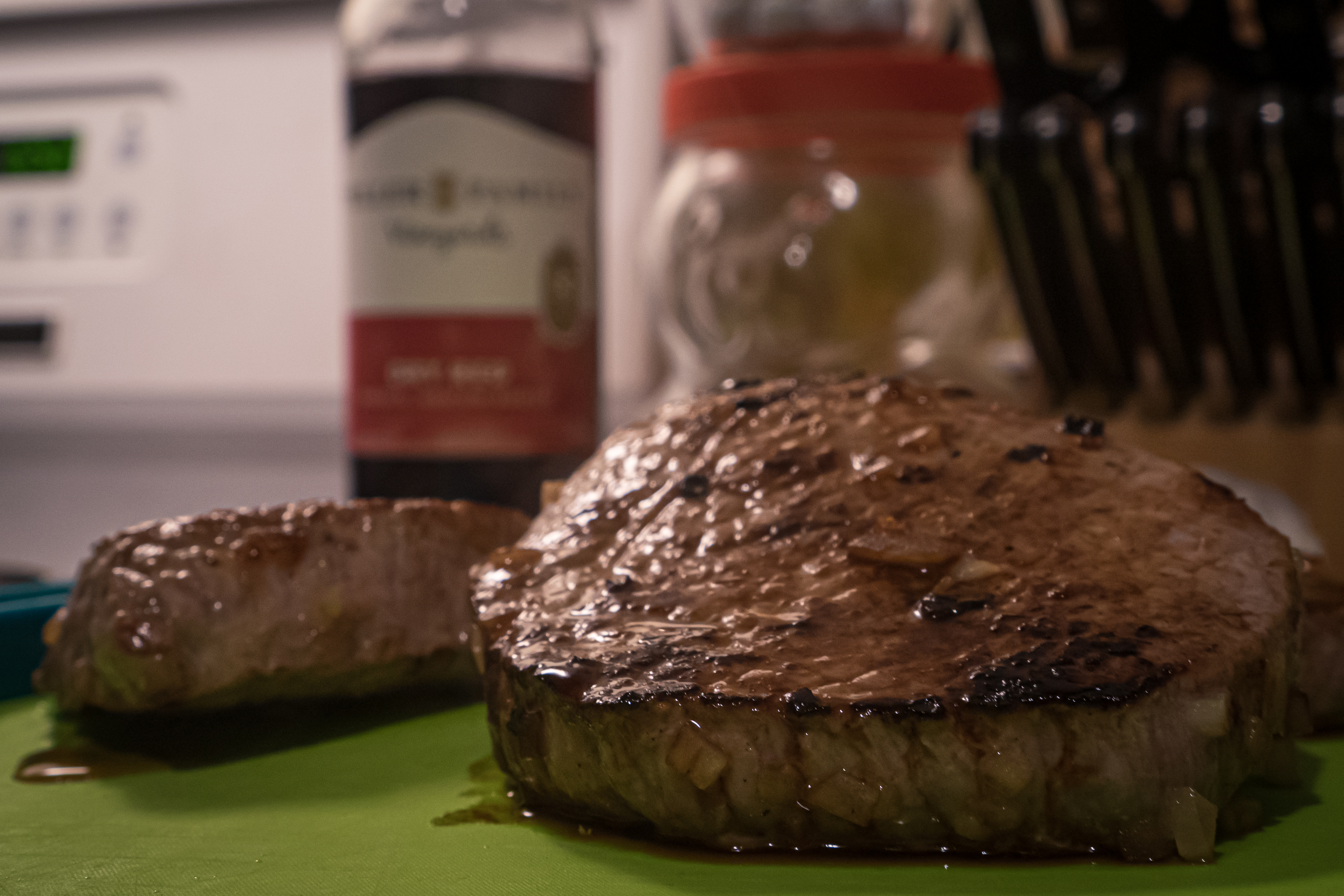 Let those babies rest and deglaze the pan with the onions that you soaked your steaks in.
We did about a third of the onions in the deglaze, because Dahl Cosplay had tested the dish out once and found that it wasn't very visually interesting to have all of the onions in the brown-y caramel colour you can see here. (And when you're getting a photographer to take aesthetic pictures of your food you gotta consider these things.) I think it would be just as delicious to do all of the onions in the deglaze, but it might affect how much wine you have to use. I don't know though, I'm not a chef I just make food sometimes.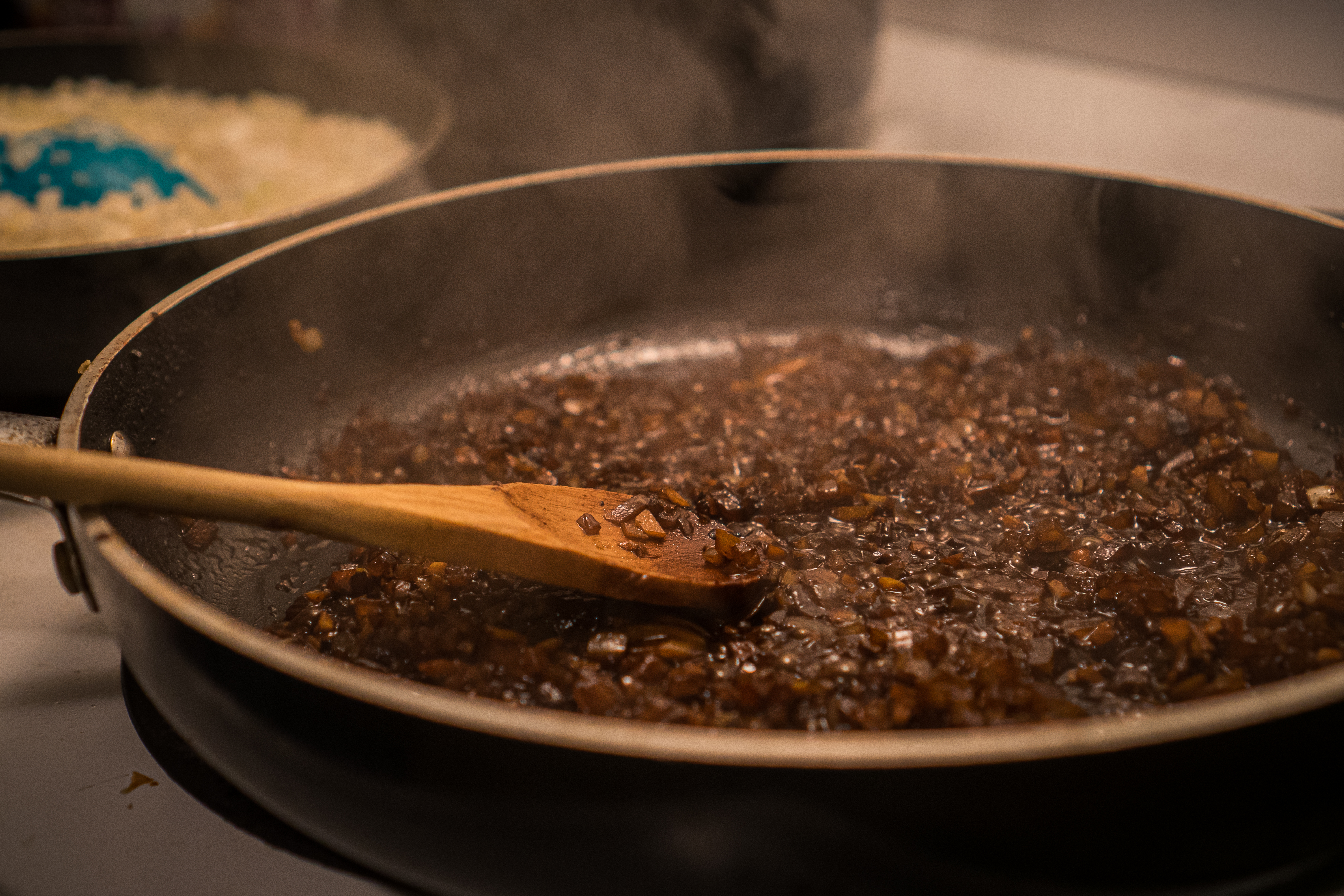 The finished product~!
Our house smelled like onions for about a week and a half. Since she was cooking for 4 of us, I think she used just as many onions. Honestly I've wanted more for a while now, maybe I'll get her to teach me how to deglaze a pan and tackle it myself. But I'm thinking of making a different weeb food on Friday and making some Katsudon.