Division PR, RXO and BCO
Division Staff
Canadian Regiment
405th Regiment Officer
Delta
Community Staff
Stream Team
On behalf of the Canadian Regiment Staff I'd like to introduce to you the first Canadian Regiment Secret Santa event. For all the good little Banshees and Goblins of the Canadian Regiment are welcome to join in our festive, Halo-themed gift exchange! We have so many talented makers across this country and most due to geographical constraints can never see the world class works that the others make, we're fixing that by putting on our best creative hats and sending out care packages of props, costume bits, art, baked goods or any other fun Halo goodies to other members!
To help organize this gift exchange, a Google form that is run by Regiment staff is linked below to fill out your contact information as well as a quick letter to Santa so that they can figure out some fun personalized items that you may like. All participants must enter their names by September 27th to be included in the pairings. Later that evening you'll receive your pairing through a message on the forum and your included email.
The 405th Canadian Regiment is hosting a Secret Santa event where makers from coast to coast to coast are making care packages to trade with good tidings to each other and share some holiday cheer. If you would like to join in the celebrations, please fill out the following information so that...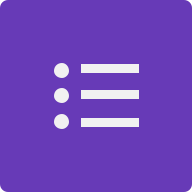 forms.gle
To make sure that everyone will have a package arriving for them in time there will be several check ins with Regiment staff to make sure you're progressing in your build.
Most importantly, what are the holidays without a get together? Since our country is so vast a physical meetup isn't exactly possible for most but we will create a thread for sharing images and video of everyone's parcel opening. Hopefully we can also get a video call together where we can all join in the chat and have the yule log on a TV in the background.
Calendar of Important Dates
09/27 - Santas and Children pairings are mailed out through the forums and your email.
10/11 - First Check, an idea for your build should be formed and plans started.
11/01 - Second Check, mid-build check! Things should be started and progress photos included.
11/22 - Final Check, finished photos!
11/29 - Mailing Date!
12/20 - Opening and sharing of photos!
Remember everyone, this is in no way a mandatory event! If the short timeline or cost of mailing parcels is too much of a stress on you, feel free to join in on the fun with the group chats and have a good time with the rest of the Canadian Regiment!
Any and all questions are appreciated in case I missed something in the writeup!
Last edited: