Greetings Fellow 405th Members.
I have found a special gold spray paint that is cheap, and has a one-way glass finish. The Design Master Billiant Gold 731. This paint dosn't use the same solvents as normal spray paints and is styrofoam safe.
The pros: It costs $8 a can, which could do dozens of visors and does not require an air brush. It will act as an one way glass and supports reflections. It is the color of the Halo CE helmet.
The drawbacks: It gives everything a slight orange fog and appears a little grainy up close.
The way you use it is firstly, get your visor or substitute material, I used a $2 sheet of clear plastic. Next, apply verrrry light coats of the paint to the BACK Side of the visor. Every time you apply a coat, test to see how well you can see through it from the back and how even the texture is on the front. There is a delicate balance as too much paint looks good, but offers very poor visability. Too little means more visability, but its more grainy and can be seen through. Here is a picture of my helmet with the gold painted
flexable plastic visor.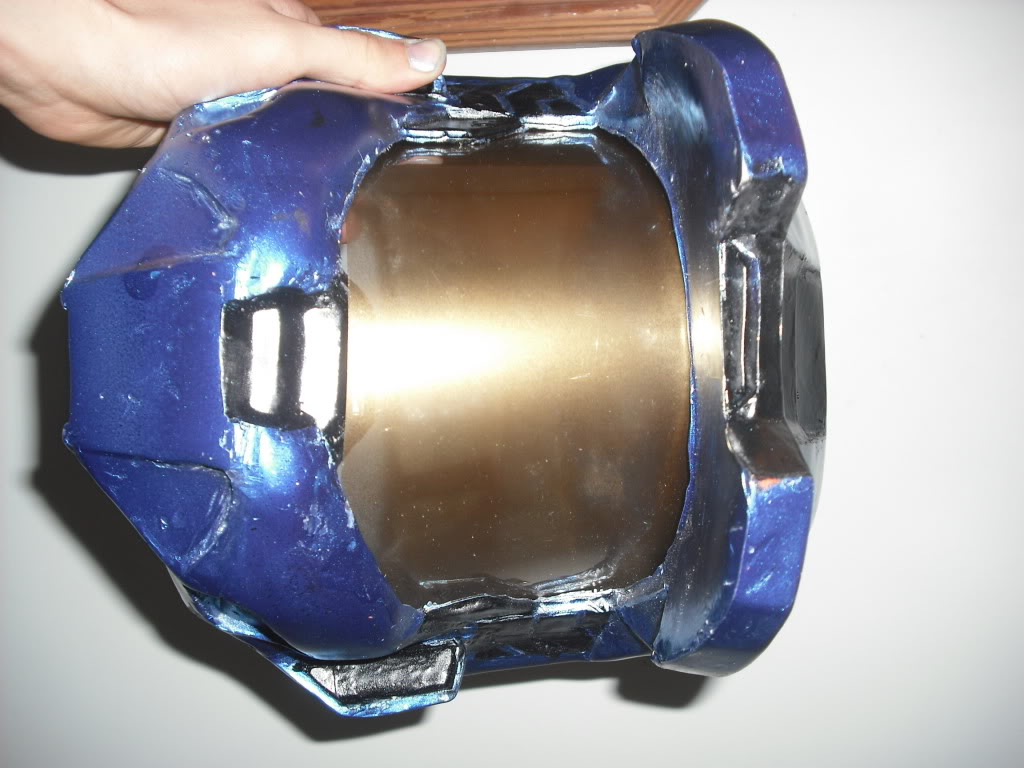 Heres me and my armor recolor: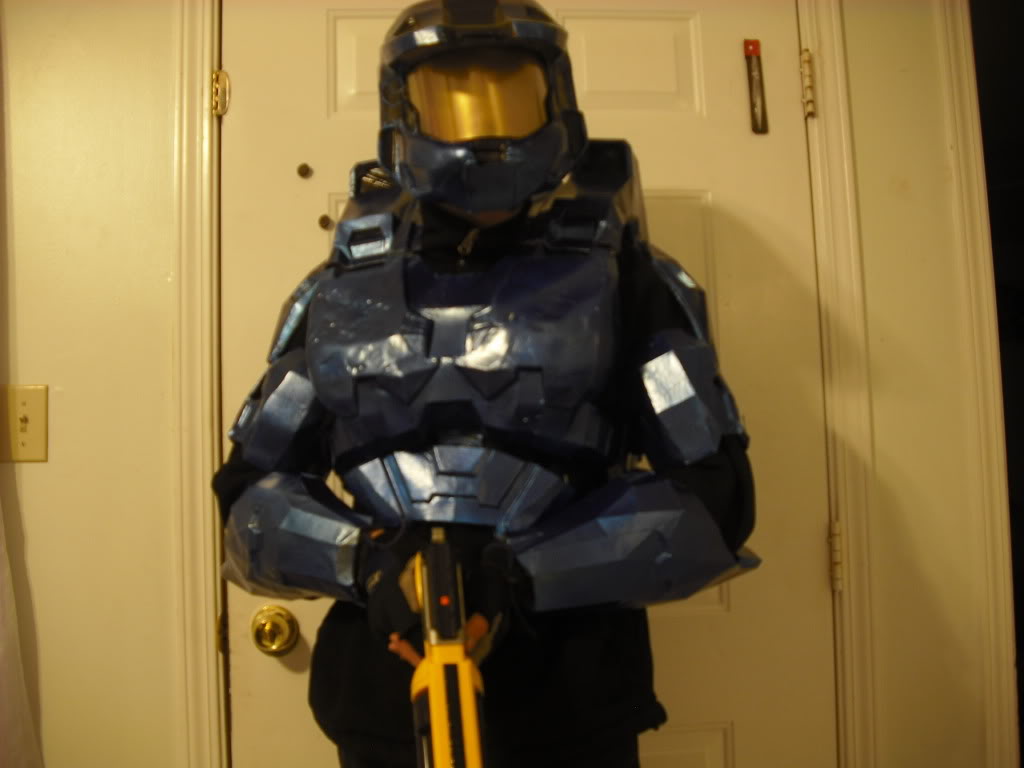 Note, it is see though if theres light inside the helmet, which wont be a problem if your head is in it.
Here are some pictures with and without the helmet on:
Reference picture:
Visor Picture: (note that being inside the helmet causes the camera to be a little out of focus.)
This by no means is as high quality as a professional visor, however if your strap for cash and dont have a air brush, I would recomend this method. After all, doing this visor cost me $10 total, and I can make dozens of visors for little only the cost of the plastic itself.
-Gryphon:cool