RMO
Australian Regiment
405th Regiment Officer
After finishing my CE Marine armour last year, something inside of me thought "I want to do a grunt cosplay next". But of course I'm way to tall to dress myself up as one of these adorable kneecap biters... so I'm hoping to make a puppet instead.
Here's the 'lil cutie I'm hoping to create: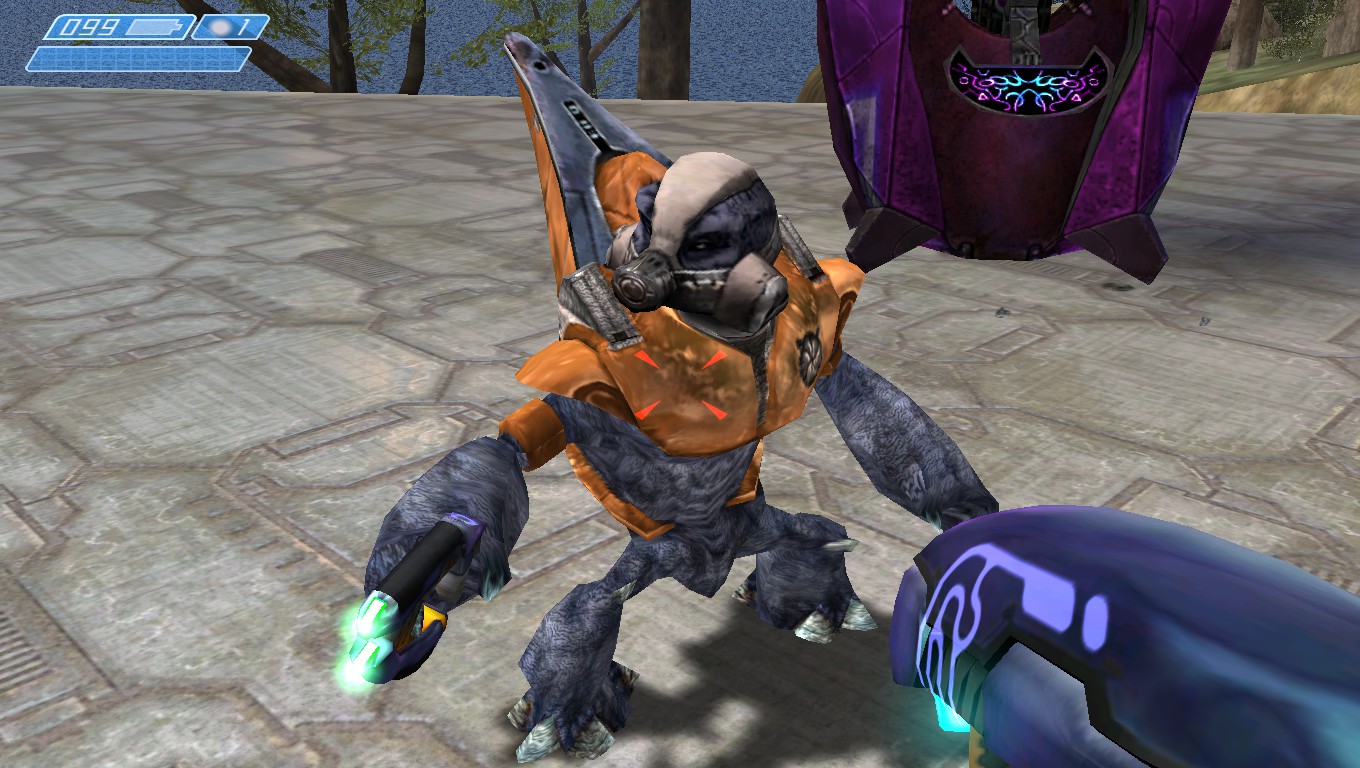 My thinking is that I'll be able to walk as one with the grunt, as in my shoes will be connected to his feet. For the arms, I'll connect black rods to the "wrists" so that I can control them from a distance,
. And because "
If it's worth doing, it's worth overdoing
", I'm hoping to add lights and sound effects as well.
In terms of materials, I'm planning to make the limbs from fabric and stuffed, plush toy style (the huggability factor is VERY important), hopefully my friend can help with that. For the armour/methane tank, that'll likely be made from EVA foam and if it's not too heavy, coated with an epoxy sealant and filled with expanding foam. The head can be made from expanding foam/polystyrene, covered with foam clay and then textured to look like the skin.
I'm still working out the armatures of the limbs but I think I might have it. There will be three ball and socket joints in the legs and two in the arms. The "bones" will likely be from PVC pipes and I'll have to figure out what material will make for a good ball/socket joint.
I've downloaded the CE grunt model from
Models Resource
and opened it up in Blender, as shown below.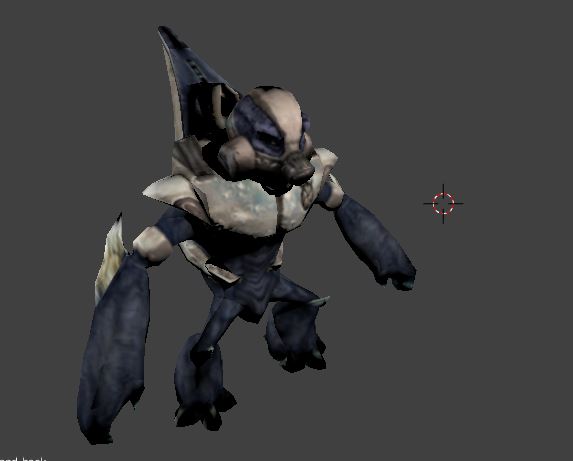 I've also modified the file so I could print it twice - the first one small and low quality, the second much bigger, and I'm hoping to make the limbs posable (somehow).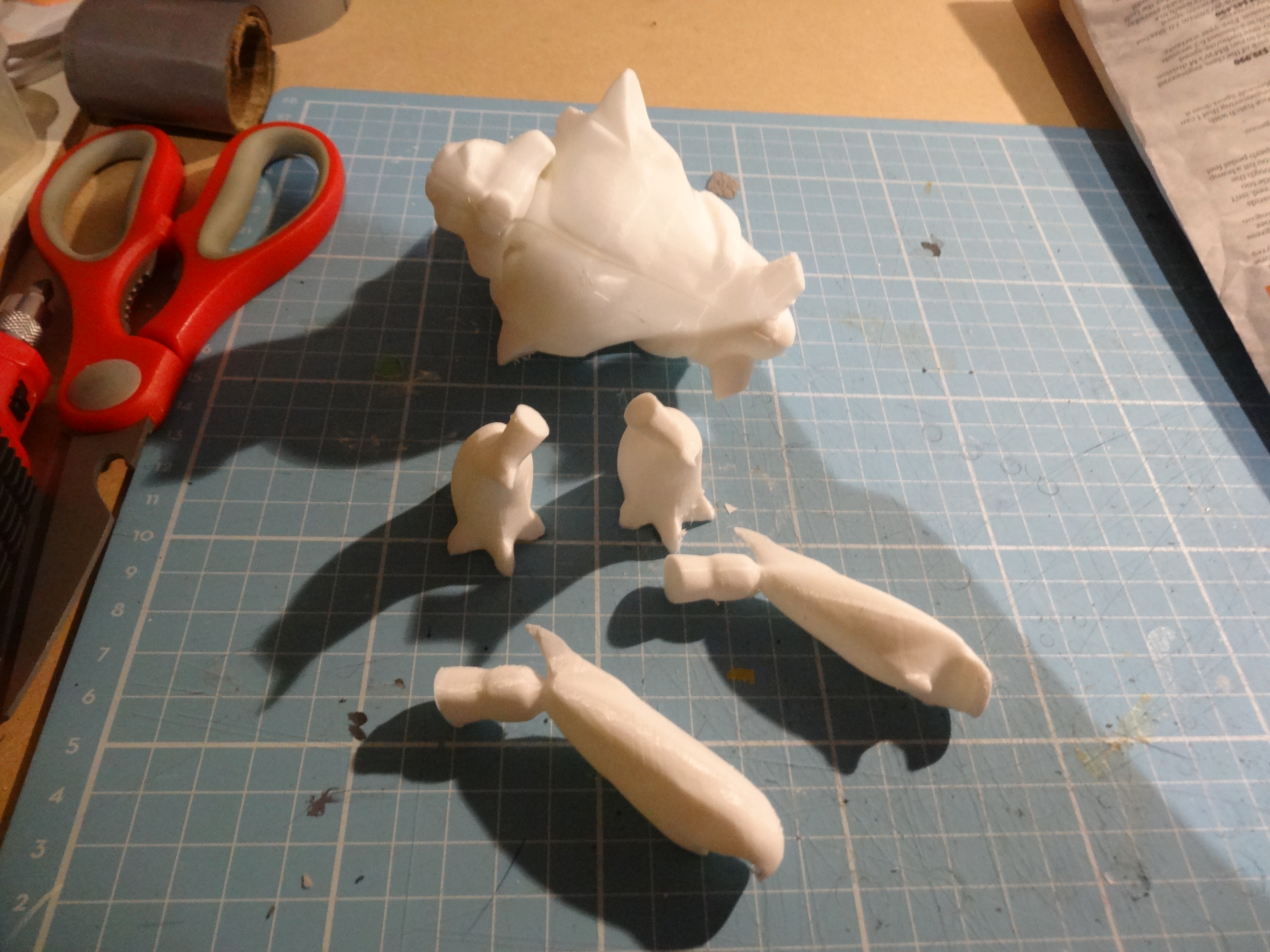 Another thing that concerned me is probably the elephant in the room - the methane tank. How can I stand behind it and still be close enough to the body to control it? I'm skinny, but even that was a bit of a tricky problem to solve, and hopefully I'll come up with some better suggestions soon. Right now I'm thinking that when the grunt is walking, they lean forward with there left hand on the ground, and tank pointing up in the air, as shown below. When he's standing, I may be able to stand just to the side of him.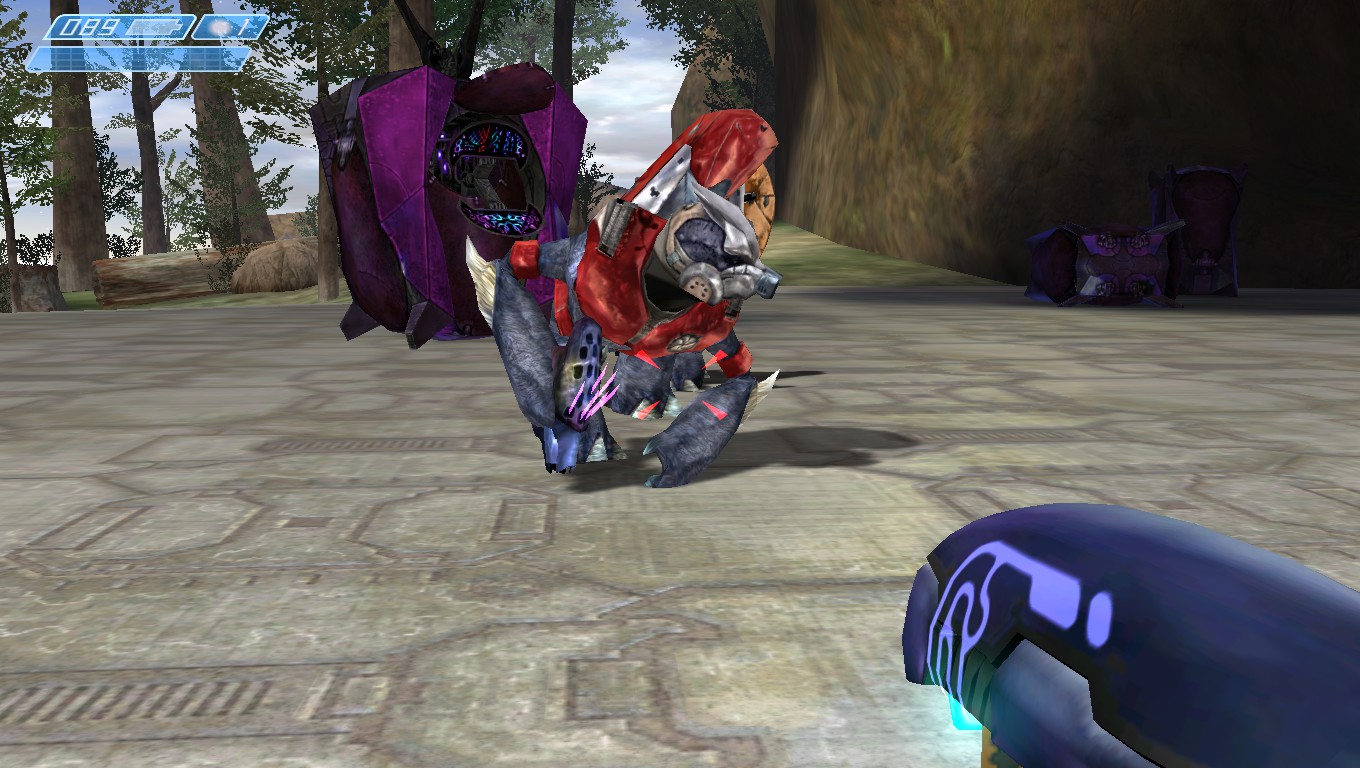 Wish me luck, comrades!