I don't believe that anyone has done this yet, but I really wanted to do this for quite some time. This is a build of the Reach Data Storage Unit from Satchmo III's model topic.
http://www.405th.com/showthread.php/32448-Model-portfolio-(Satchmo-III
)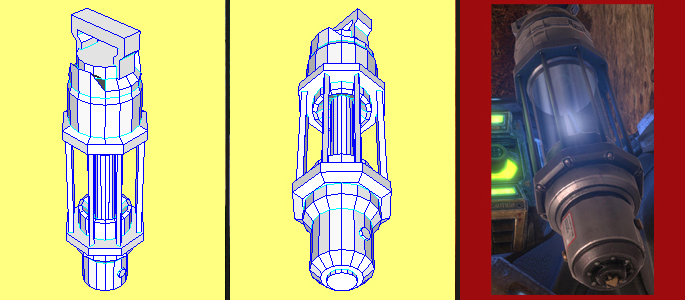 *
picture from Satchmo III
*
I plan to keep things separate with the intention of assembling it all together in the end for ease of building. During the pep build, I've left some details out so that I can add them later using foamies and I left the inside open so that I could be able to fill it in.
I plan for this to be a cheap build, I'm building this as a display piece not a prop for me to handle or lug around my back. So from my research I plan to use Durham's Rock-Hard Water Putty.
I bought a 4lb can of this for about $7 from Home Depot, they didn't sell the 1lb can that I was looking for. I've mostly seen this used as a coat for rigid foam scupltures and props and foam wings for remote control planes (I'm not saying that this is an alternative as a coating for your flexible foam armor, this isn't flexible.) From what I gathered from my research, this is like a more tougher, stronger type of plaster and has properties similar to soft wood. It really appealed to me on the basis that I only need a dust respirator. It contains no volatile organic vapors. More information here:
http://www.waterputty.com/
As for the middle part of the Package, I'll be using these really solid plastic straws I found at a dollar store. I also ordered a Cortana Shell from thatdecade that I plan to put in the middle of the cylinder which I think I'll be going to Tap Plastics to acquire.
The only problem I have to work out is how I would be able to get the chip in and out easily. My thoughts were either have a flap in the cylinder which I can open to put in the cylinder, or to find something that would let me disconnect the rods from one half of the Package which then I can just place the Cortana chip. Any thoughts on this?