Cortana Memory Crystal Chip - HD Build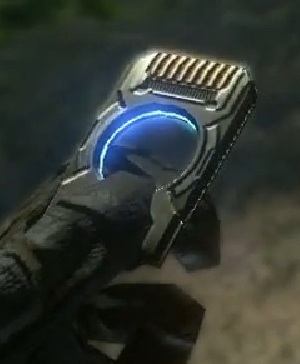 Introduction:
There is no denying that Master Chief is the leading protagonist of the Halo series. His story is one that spans almost the entirety of humanity's contact with alien species. However, there is something about the Cortana / Master Chief, Cortana / Halsey relationship that is so very integral to the series. Add to that the work and emotional investment that Jen Taylor has brought to the Cortana character, and it is no wonder Cortana elicits such an emotional connection from so many fans. All this to say that Cortana is one of my favorite characters from the series and deserves some cosplay love. I'm not dressing up in blue lycra, not happening, but I can craft a small part of her that I carry with me. Ok, project motivations done, now for the good stuff.
Concept:



This project got it's start when I found
dylanismyname
's "
Halo Cortana Chi
p" on Thingiverse. I immediately wanted to print one, but then the temptation to step it up kicked in. It seemed neat to have a print of the chip hanging out in my pocket, but kinda seemed like a disservice to Cortana to have some cheap plastic knockoff. I also saw this as a good proof of process opportunity for my upcoming 3d printed armor build. Thus, the plan of creating the closest thing to a functional Cortana chip was hatched.
Goals for the Project:
Accurate reproduction of the game aesthetics
Functional lighting
Functional memory storage
Semi-accurate dimensions (components allowing)
Develop processes and standards for upcoming armor build.
Design a functional display plinth
Possibly incorporate autorun routines to heighten experience
I may add more to that list as the project progresses, but I have only really been at it for about a day, so we will see how it goes. So, after all that introduction, lets dive right in.