Well-Known Member
Southwest Regiment
I started working on this deck for my daughter Liliana.
she cant make up her mind on the paint scheme, but
she definitely wants something soul eater on it.
i started out by sanding down an old deck with venture trucks.
i will be installing new bearings and new wheels later. i dont
know if i should paint the trucks a different color each or not.
originally she wanted a two tone paint job with this cutout we got made at the mall.
BBBUUUTTTT she changed her mind.
so i drew this for her on the deck.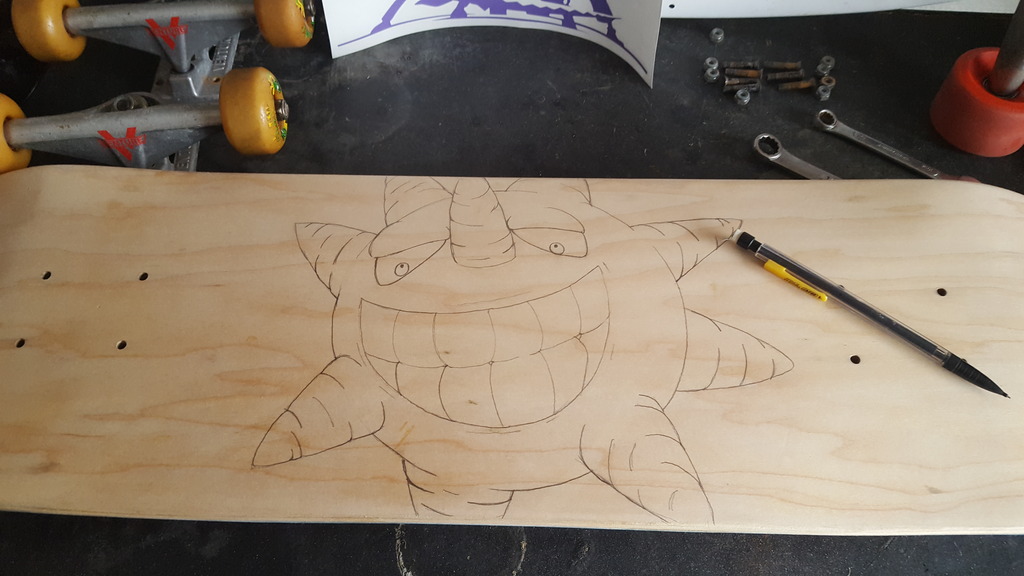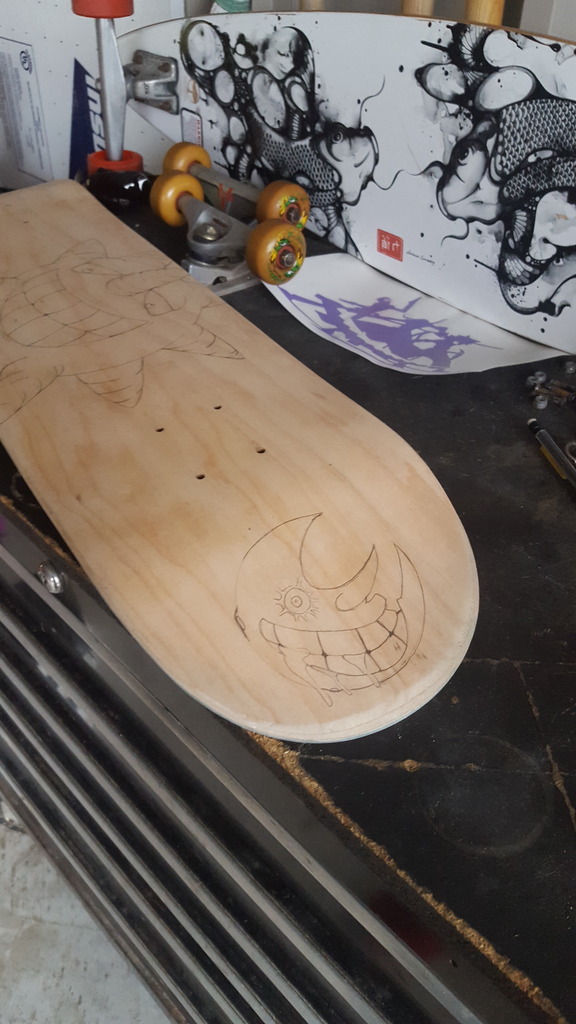 should i finish this with the custom drawings and then center the sticker over the sun or at the bottom.
should i add maka and soul on each side or all of the characters.
more to come later as my time is getting short before my next work schedule begins.
also my two curtain climbers, they took over my garage. my brother fixed the laptop as well. yay