Hello boys and girls,
I've decided to give my nerf vulcan a fresh new look ...by making it look older and battle worn.
Here are the pictures.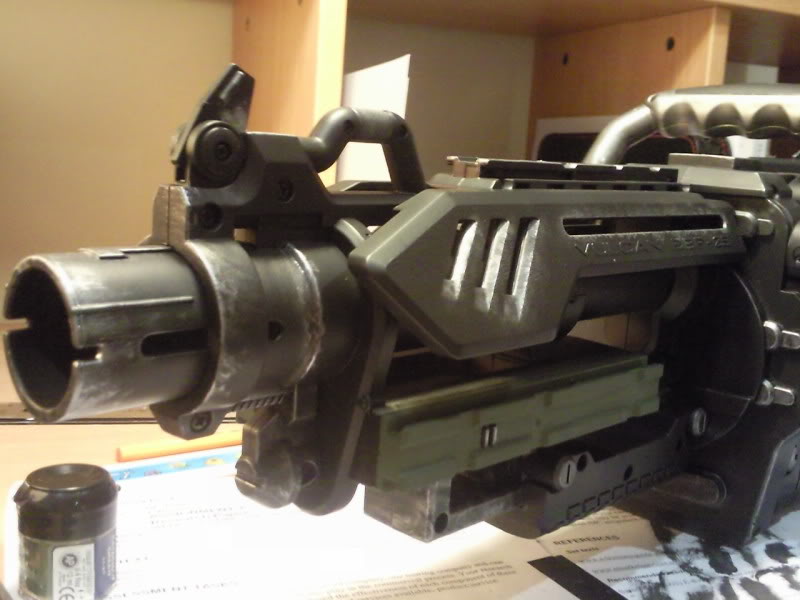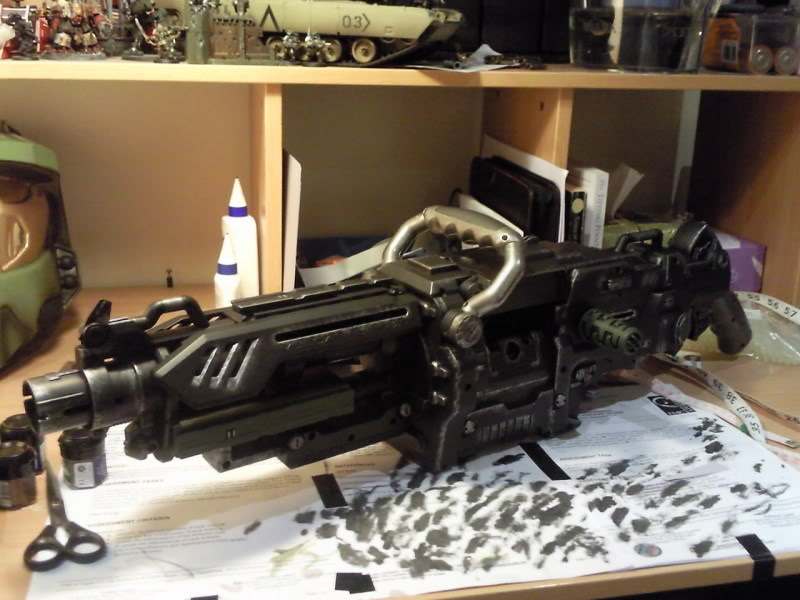 For those interested in how I went about doing it -
1. Mask off the handle bar and grip
2. Primer
3. Flat Black Coat
4. Drybrush detailing
5. Green for the attachments and the cocking bar
Comments this way please.