Ok girls and guys. I have to hold off on all projects because my printer is busted. Hopefully I can get a printer soon so I can pep during the winter, and not my summer. That would be bad... I reall want to start sculpting my armors with the NSP clays but that is an expense in itself.
Anyways chack out some of my pictures from Halo-ween and the Halo 4 Midnight premere
heres me on holoween
I want you! to give me some candy... please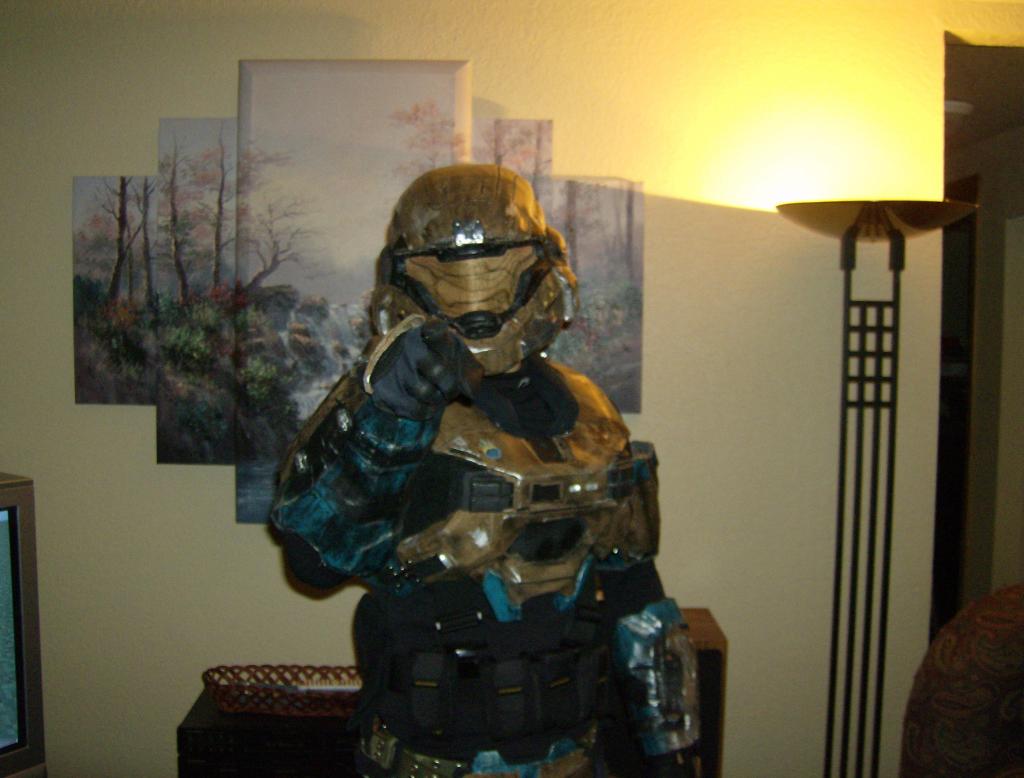 I wish I had finished the gun... o well
Heres my pumpkin
hand crafted by myself
Now the midnight premere
I loved these guys and gals! we all talked about halo or acted out a game of slayer
Also there suits were all out of foam.. AmazinG!!!!
Second in line!!!!!!!!!
Hope you all like the pics.