OK. I need the attached file altered. Colony/Region needs to become State/Country, System needs to become Zip and Halseys signature needs to be removed on the front. All oni stuff should be removed from the entire thing and replaced with "Northwestern Michigan Null Squad". On the back I need the bar code removed, the numbers on the back removed and the following done:
replace each of the tests with
Pistol Qualification
Defense Pistol Qualification
Tactical Rifle Qualification
4 Position Rifle Qualification
GCB Qualification
CQB Qualification
Marksman Qualification
Sharpshooter Qualification
Remove vaccines replace with medical allergies
Sulfa drugs
Aspirin
Penicillin
Morphine
and a few 'other' lines
All text needs to be as close as possible to the original text and color.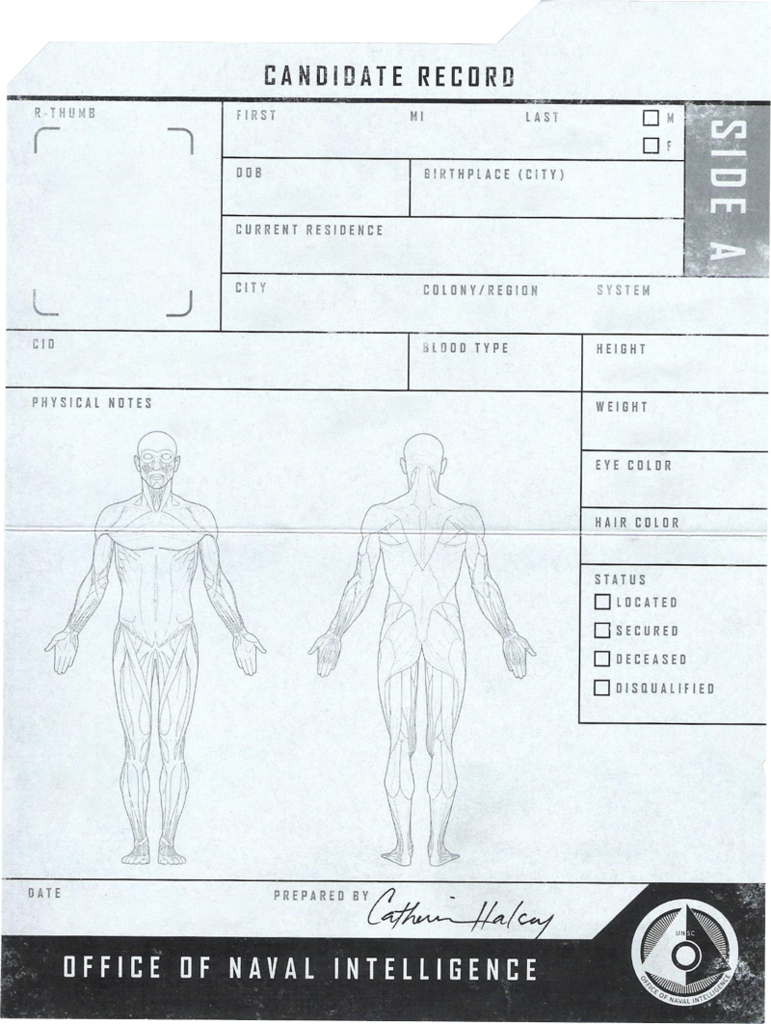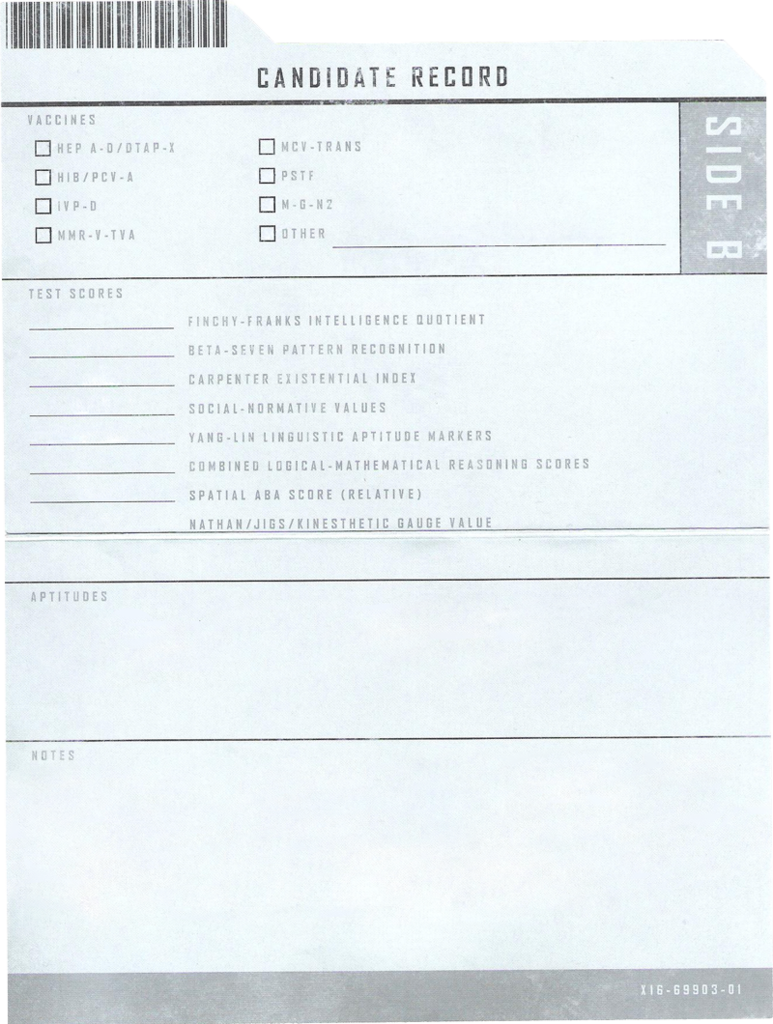 Last edited: