RXO
European Regiment
405th Regiment Officer
Hello everyone.
It has been a while since I presented my first HALo based Costume to the 405th Community (
Just another ODST or Feet first into Halo Costuming
) but today I want to show you my side Project.
The idea was, to have a fitting costume to wear when I'm not in the mood for Armor.
So I decided to build Dr. Cathrine Halsey.
As you may figured I am not of the fitting age to portray game-Halsey so I decided on a younger version.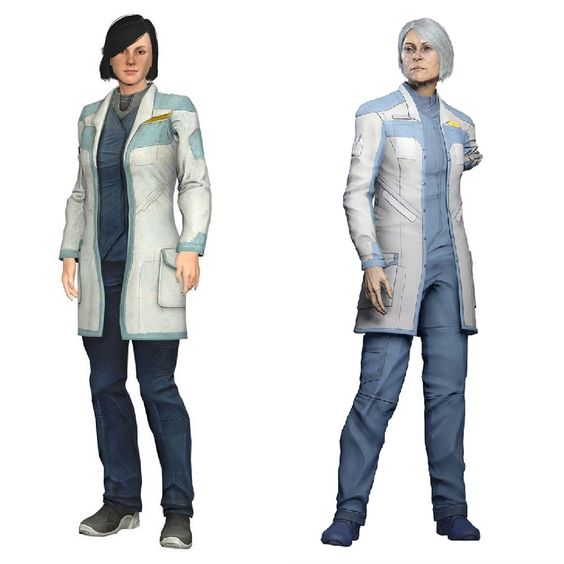 I took inspiration of the animated series "Fall of Reach" based on the novel and created a fitting costume .
The color scheme I used was based of the HALO 4/5.
Progress
Sadly there are not may images of the creating-process since I put together this costume las minute and late at night.
I sew the shirt, colar and trousers from scratch (and they surely could fit better) and modified an old coat to fit and then painted the details with blue fabric paint. The shoes where a lucky shot at Primark.
For the first few Cons I cut my real hair to fit the look of Dr. Halsey but since I dyed my hair green I ordered a wig. I hope it will look ok.
The part that caused the most trouble to me was probably the shirt.
I made it open in the front and installed a lot of pushbuttons to close it flat but soon discovered that i had too much volume up my chest. So i have to wear a sporst bra to reduce the volume and flat my chest a bit. Otherwise the buttons just snap open .
I have enough fabric left to sew a second shirt and this one will have a fake front and will be closed in the back with a zipper to prevent the ugly wrinkles in the front.
Props
For most Halo Characters you can use a set of weapons to go alongside the armor.
For Dr. Halsey i decided to go with more casual stuff.

nintendstroid
made me a pretty Cortana Chip to carry around
Masky
always borrows his Halsey journal and files from the HALO Reach limited edition to me (finally ordered my own)
also our Marine Nils sometimes brings his little light up Cortana
and not to forget Yuka as my real life Cortana.
As well I built a magnum but never carried it around that much.
Finished Costume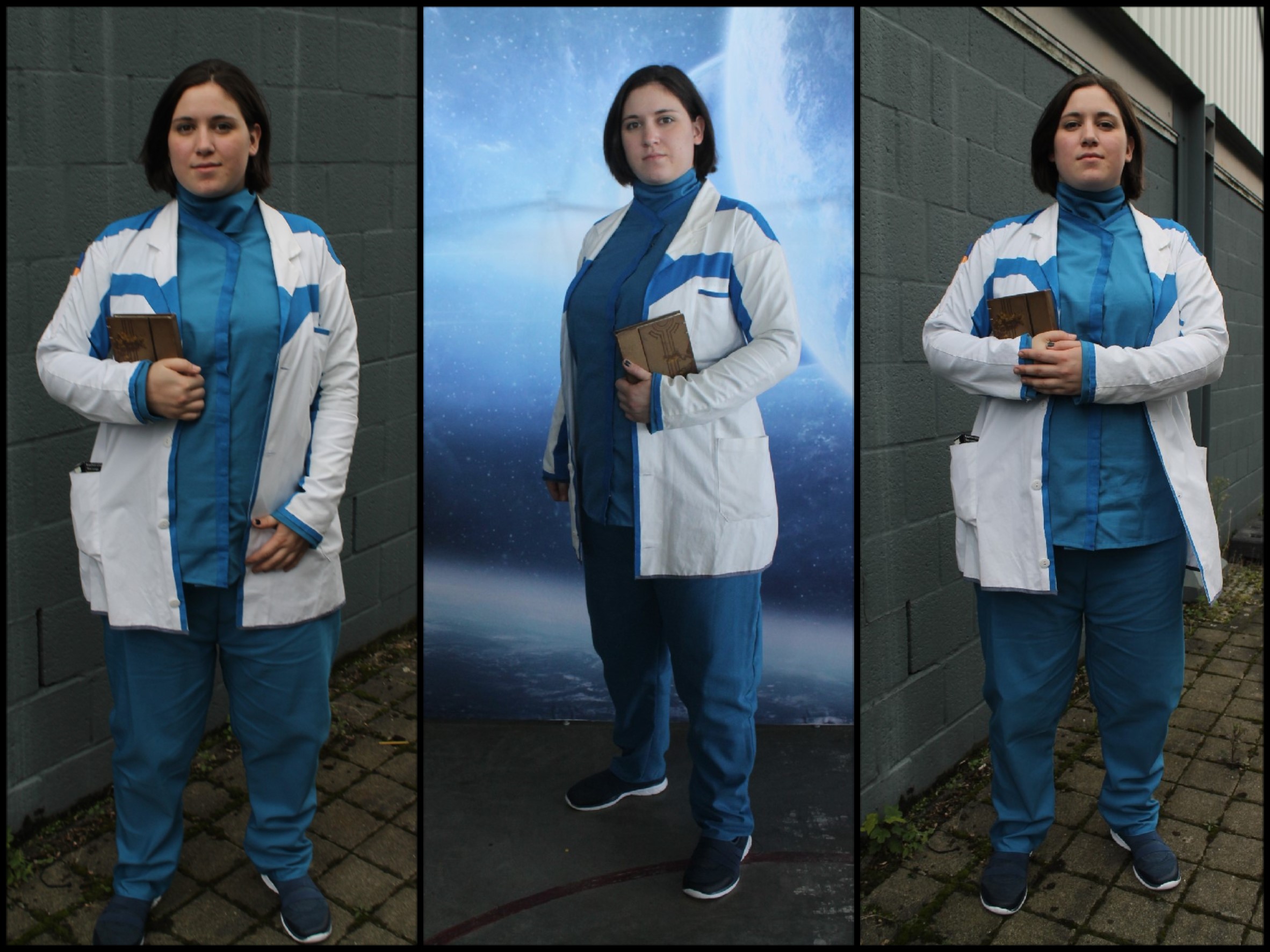 And this is it. The finished Costume.
As I mentioned ther are some details missingand i dint have a lot of good full body shots but I hope you like the outcome.
I still want to do the Reach Outfit of Dr. Halsey to fit better alongside my boyfriends Commander Carter.
06.07.18 Update time: Wig & Props
Since I can't wear the Hasley Hair all the time, I decided to get a wig.
I had to cut it myself and I am not yet saticfied by the outcom but it looks ok-ish.
Also i gathered a lot of props.
I have the Diary and stuff from the Reach Limited edition, got the metal flask from the HALO loot crate and
nintendstroid
provided me with a Cortana Chip. I also tend to borrow his Reach Cortana Container at Cons.
So this is the current state of the Outfit and also my favourite pic ever:
To Dos:
As I said there is still alot of work to do to perfectthis costume.
- Sew new shirt
- refit trousers
- Attach colar permanently
- Add Name Tags
- Ad square-hip-parts on the coat
- get deployed
Fun Fact: This costume can be transported in a very small bag.
Probably the easiest to transport HALO Cosplay ever.
And thats it. Please let me know what you think about this and what i should improve.
and you can follow my work at my Facebook Page if you wish
The Costume Geeks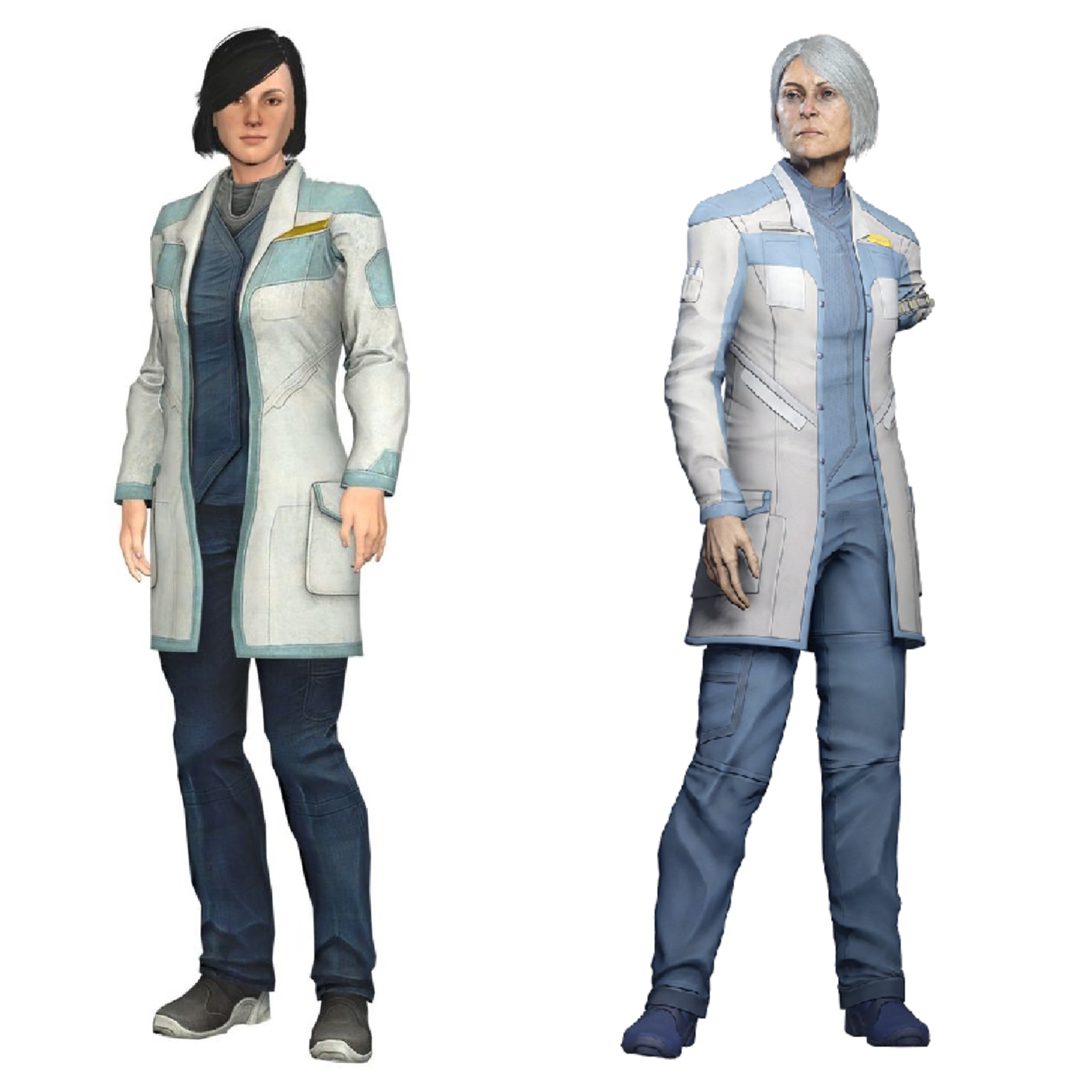 Last edited: