Hey Chiefs,
Just wanted to share my latest project, a detailed, hand sculpted wearable Dr Doom 2-Piece Full head mask. FYI, this was the mask seen and worn in the first FF. It was casted in resin fiberglass and weighed about 1lbs.
It was sculpted in clay and then had a plaster mold done from it. Resin and fiberglass lined, the mold was cracked open and end product was pulled.
Here are the pics...
Clay Sculpt: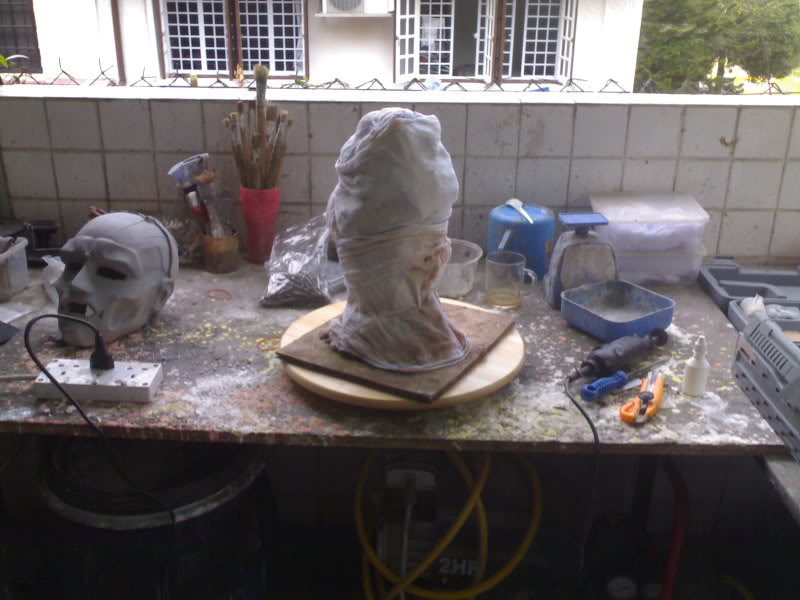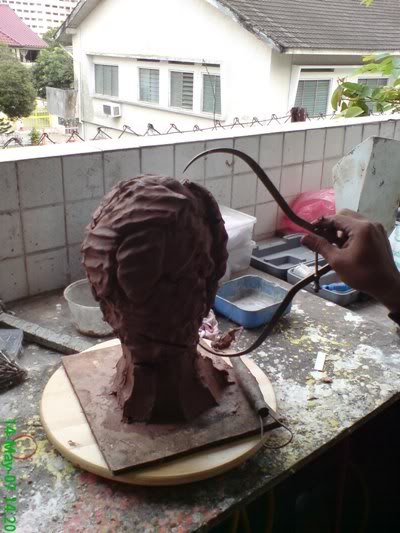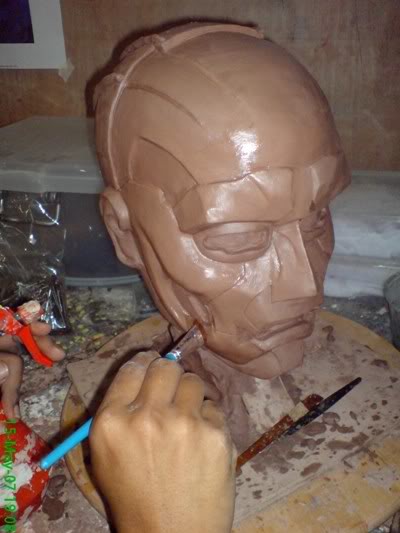 Plaster Mold: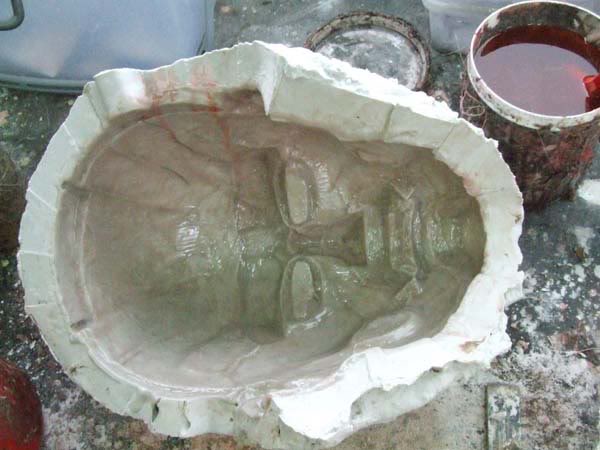 Base Prototype Pull from Plaster Mold: [cleanup/sanding/filling/detailing will be done on this before silicone molding]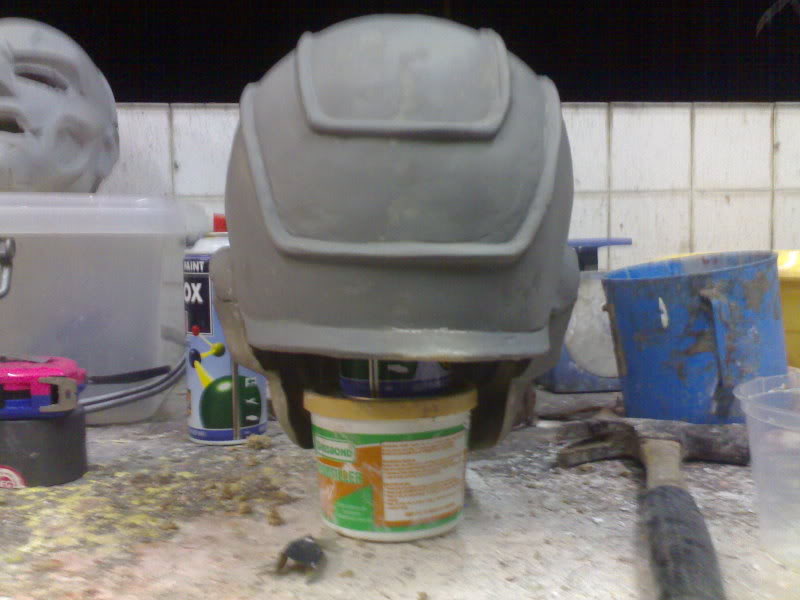 Size comparison to a Rubies Scout:
After the cleanup/bondo/wet sand/priming/bondo/sanding and final priming, we added the rivet details on both the lower eyes and near the mouth and cheek area [this was seen in the display case screencap].
There are also 2 additional small dimples on either side of the chin that were also seen in the same screencap. However, you can't see it as these were taken before i had the dimples done. Sorry...apologies.
I've also dremeled and handfiled the eyes and mouthpiece out and come to the conclusion that i need newer and smaller files. My existing ones work well for Stormtrooper and Clone Helms but this mask is altogether different. :confused
Also, as stated before, the mask will be in 2 pieces and will require either magnets/hinges/velcro for securement [I did a test fit and industrial magnets will work the best]. I did add a lip/overhang on either side of the main faceplate for the back of the mask to sit on. When tried, the back actually snapped in..
Anyhow, here we go...
Rivets: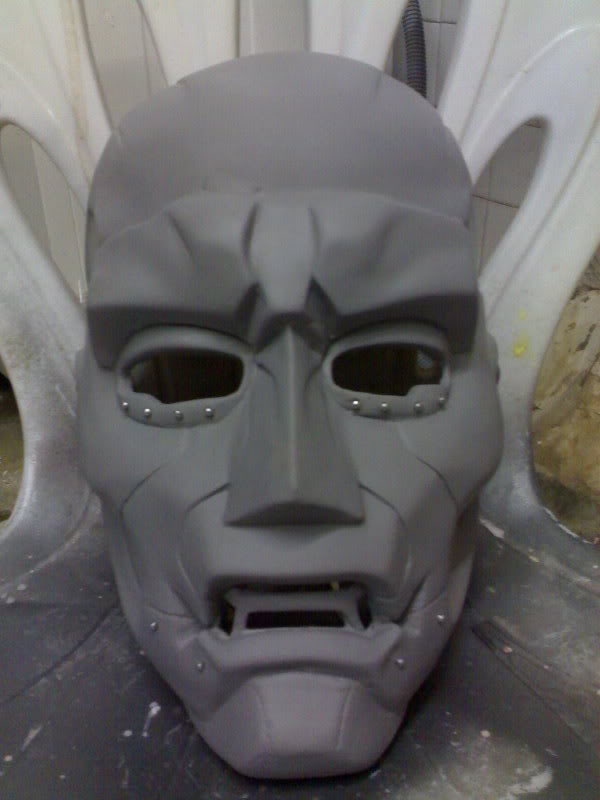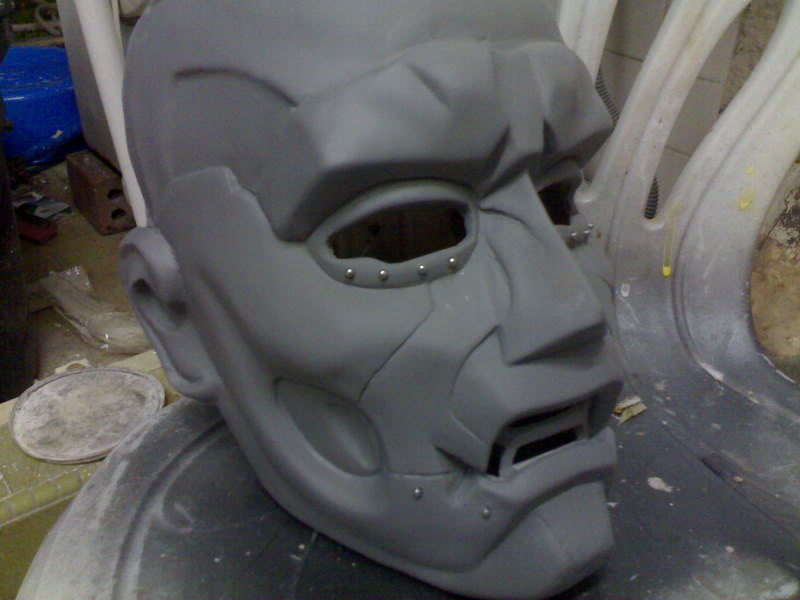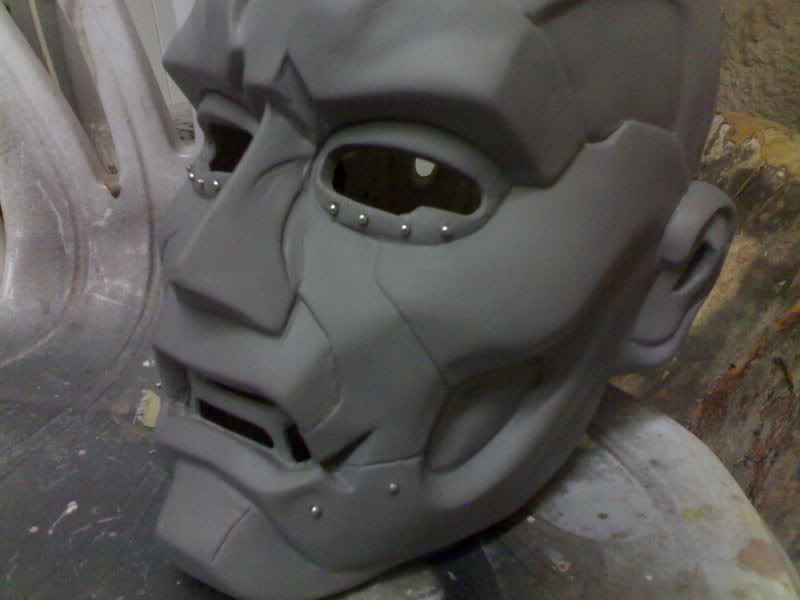 The lip/overhang for securement:
The mouth and eyes detail: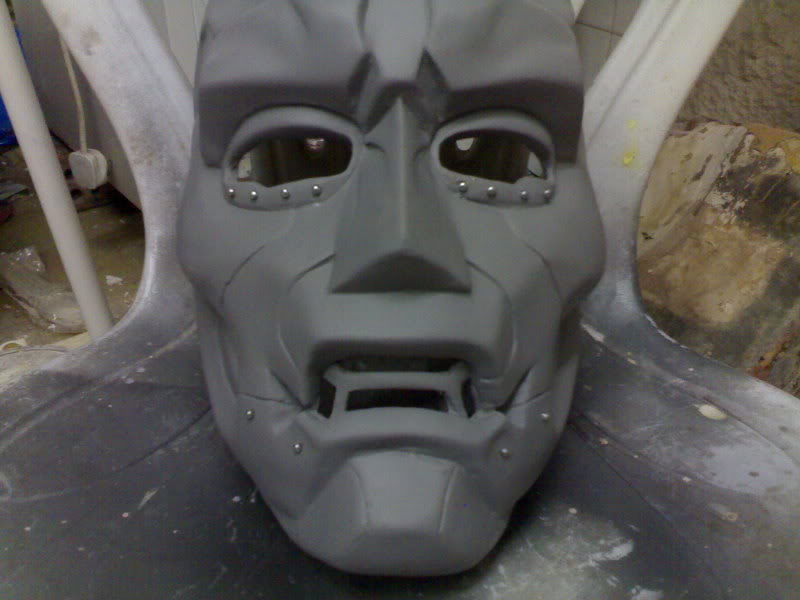 I do have some pics of the silicone mold and will post em up when I find em...LOL! This is what happens when you don't own a digicam and borrow a friends!
Anyhow, that's all I have for now, if you have any more questions, do LMK and I'll try to answer them as best as I can.
That's it. LMK what you think.
Stay safe,
Tim.