Active Member
Pacific Regiment
Hey everybody!!!
WARNING THIS POST IS IMAGE HEAVY BUT WORTH IT!!
I got this crazy idea one day playing Fallout that I wanted to make an Enclave version of the X-01 armor and wear it around during Halloween. So it took me 8 months give or take to build it up. The back plate rests on a hiking backpack frame made from aluminum and of course it is fiberglass over cardstock. Now I used 110 mil cardstock for this build and 175mil for the helmet, since the helmet needed to stay EXACTLY, like it was during the resin process and in the pictures you will see way.
Now I will EMPHASIZE THIS THING IS HUGE!!!
It is not easy to wear and after about 300 hours into modifications I decided to wear it to a Halloween party at a friends house. I'm not going to lie, it is very HEAVY, hard to move around, near impossible to see out and IT SUCKED!
But who cares if it sucked as long as I looked good!! And I did look very good! It scared the pants off some many people it was great!!!
ROFL!!!
So here it is folks!!! The coolest ever evil government agent armor for that post-nuclear survivalist!!!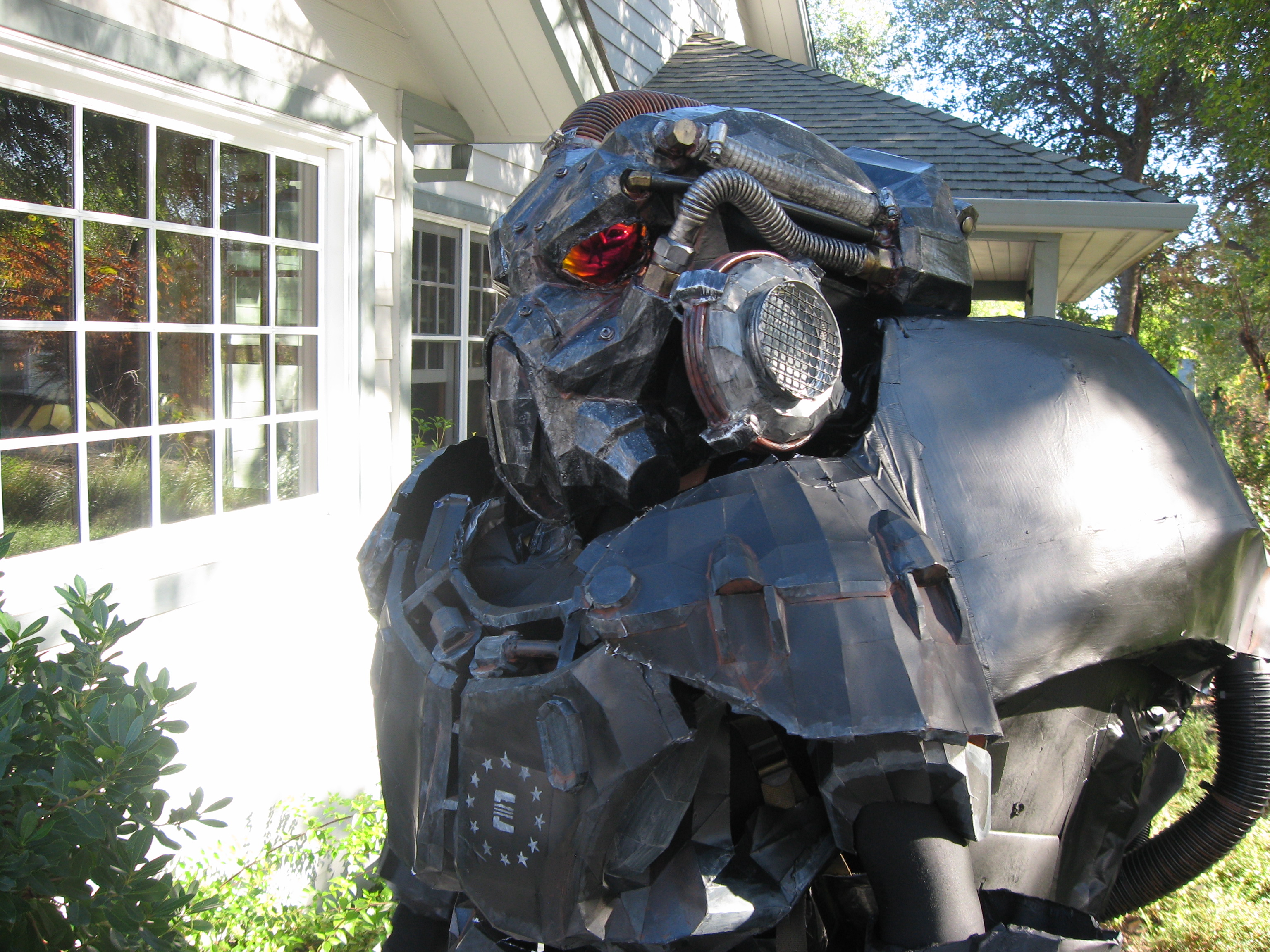 "Sir I'm here to inform you that your taxes are VERY overdue. I have come to collect on behalf of the IRS so if you could please step outside this can be resolved rather quickly and painlessly for both of us. Please don't struggle it will just make it harder on everyone. Thank you for your time now let's get this over with."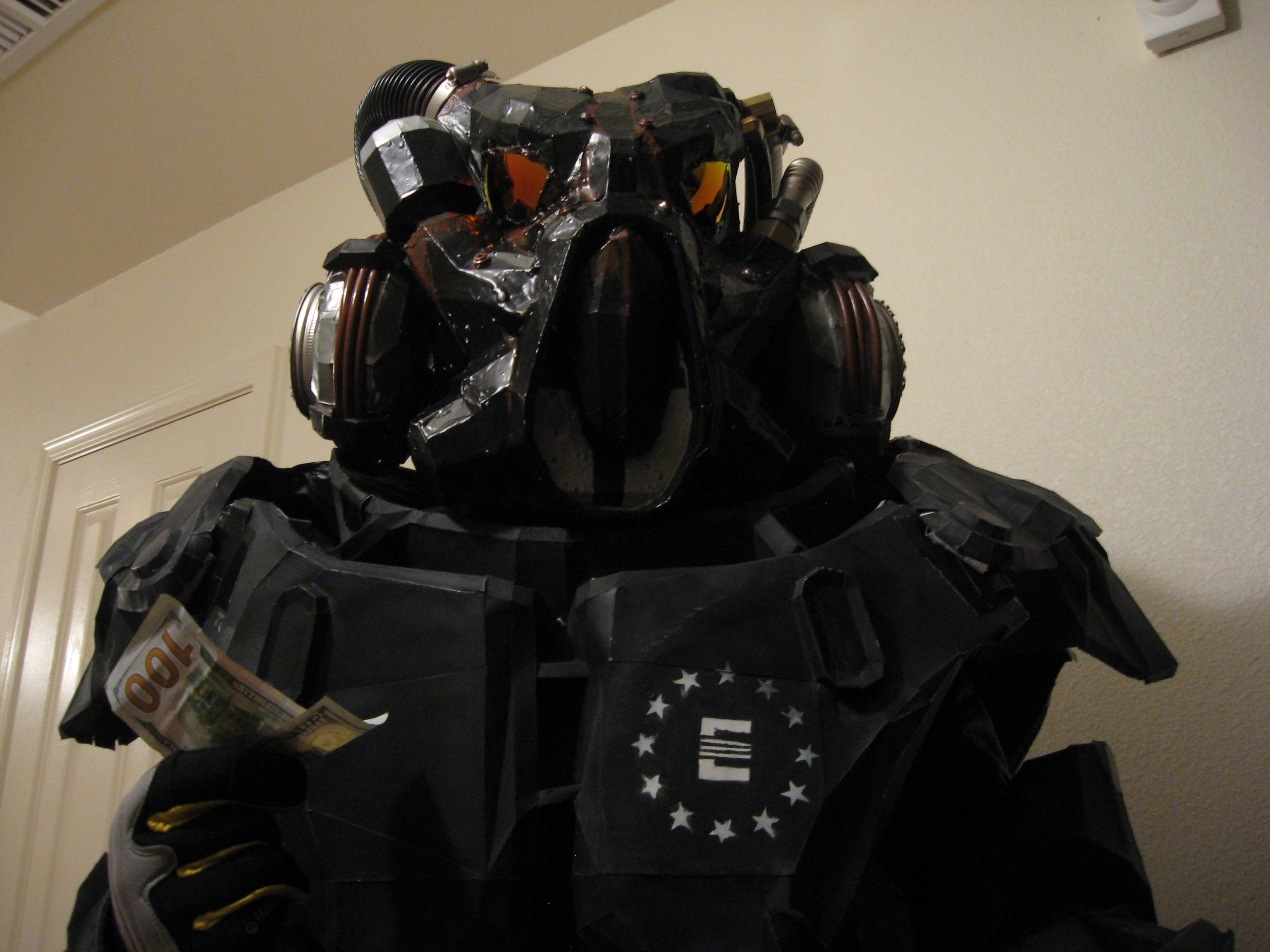 "Way thank you, see that wasn't so hard now was it."
Here are some close up shots of the helmet.
I hope you all like it!! I don't think I will ever wear it again since I have to have a helper to even walk around but I might put it on a dummy and place it somewhere during the next Halloween party!!