This was my first attempt getting back into building. I obviously want to make a full suit (my shoulder guards are printing as I type this). This helmet came out poorly. Cheap pla, loose parts on my printer, poor bed leveling, etc. I want to get my color scheme down now so I don't end up botching my actual good prints. There will be a lot of pieces in this build that might look absolutely terrible and I'm ready for the criticism lol.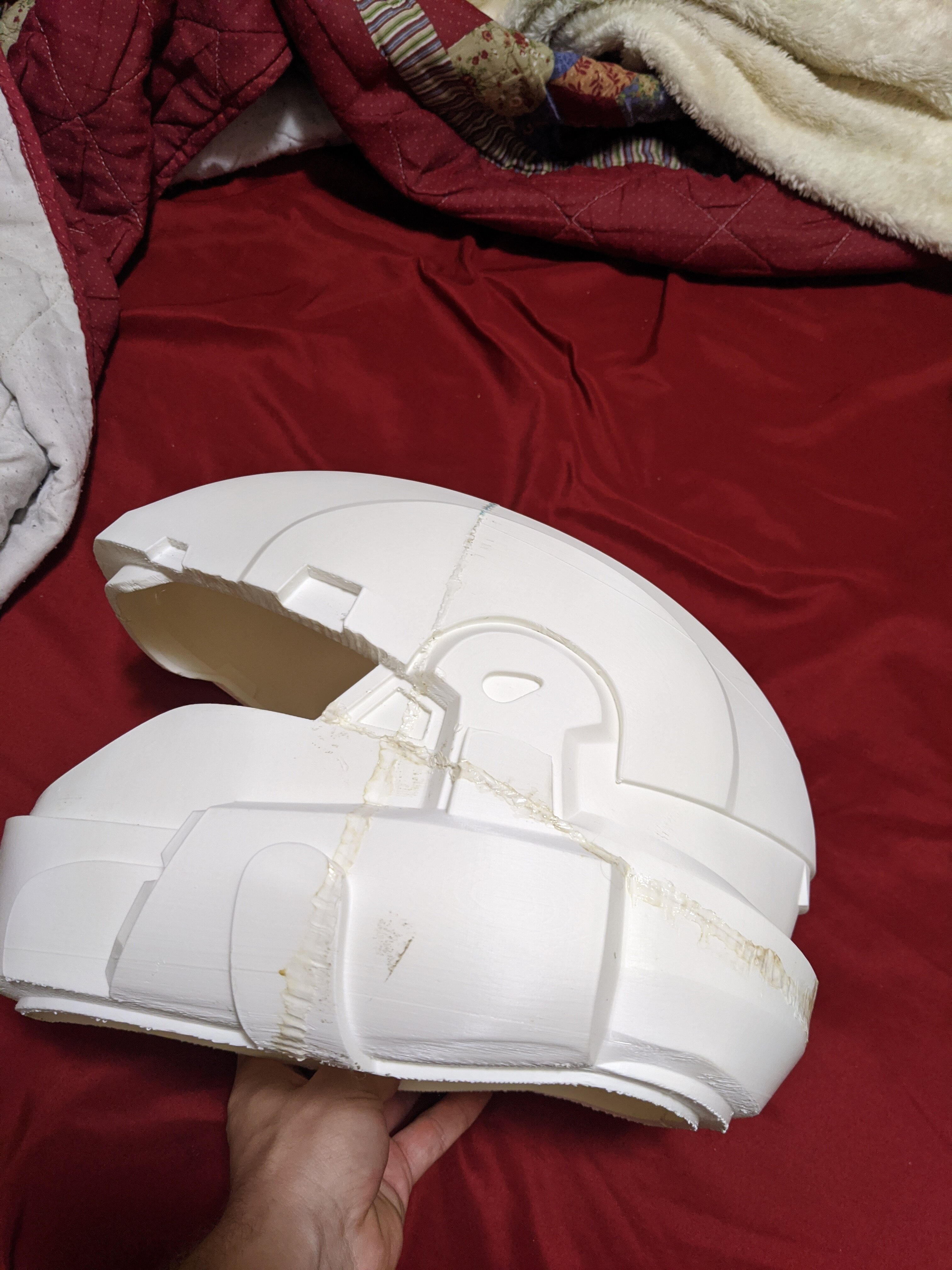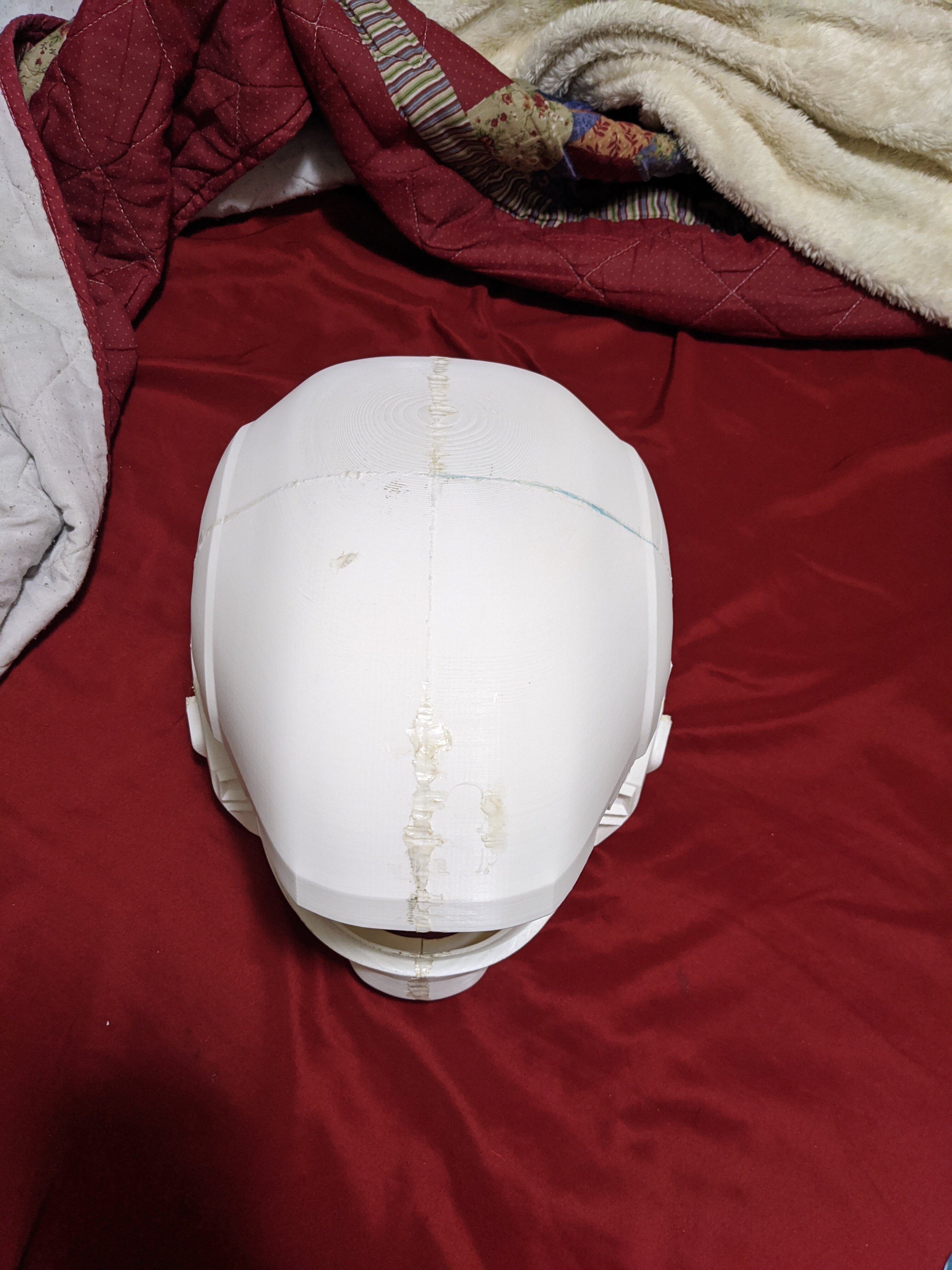 As you can see, these are very poorly and sloppily welded together. I will fix this to be of decent quality. First step was wood filler. I see so many people online talk about it but most people use spot putty. So I tried slapping some on. This ended in an almost comical way.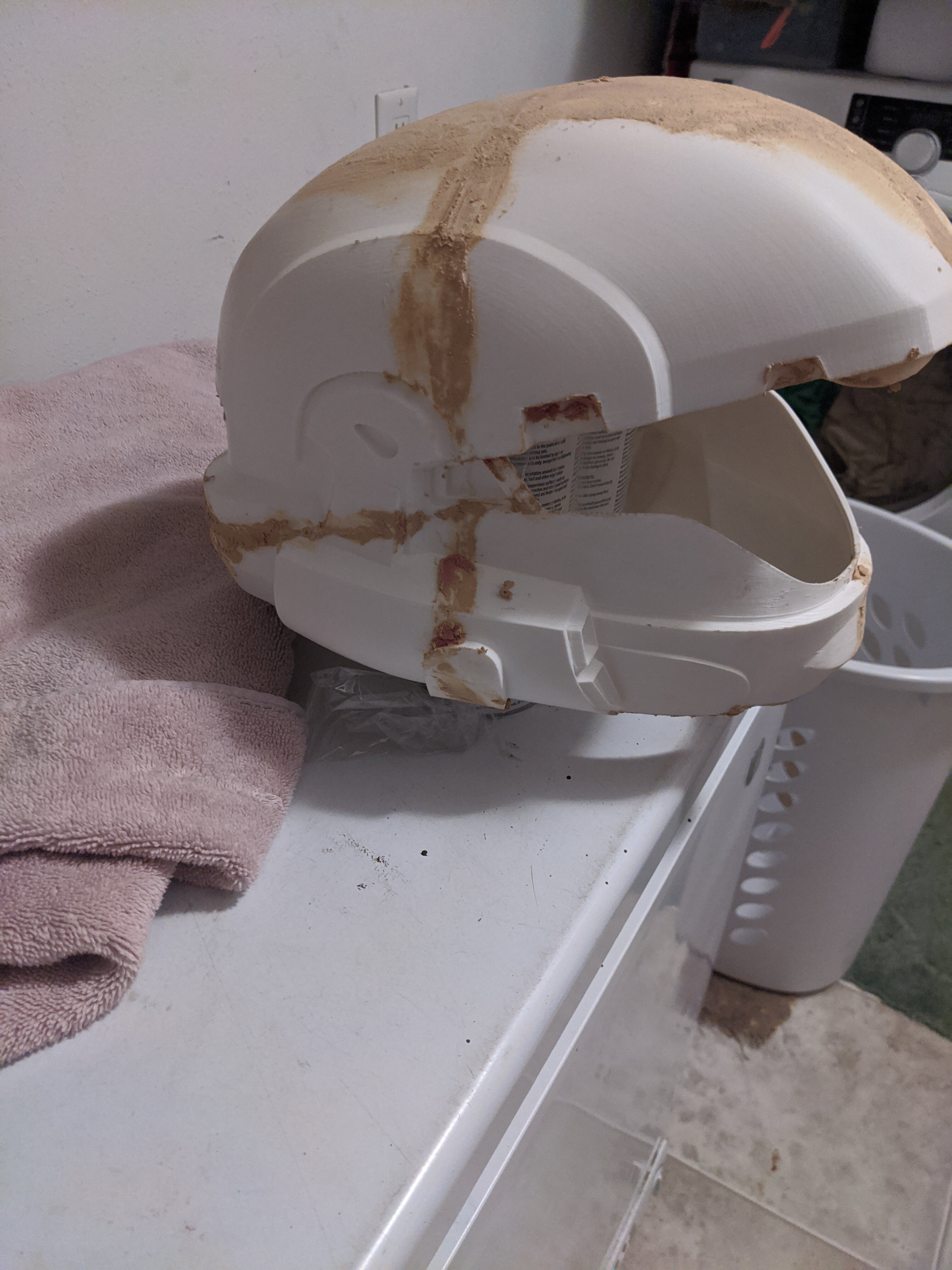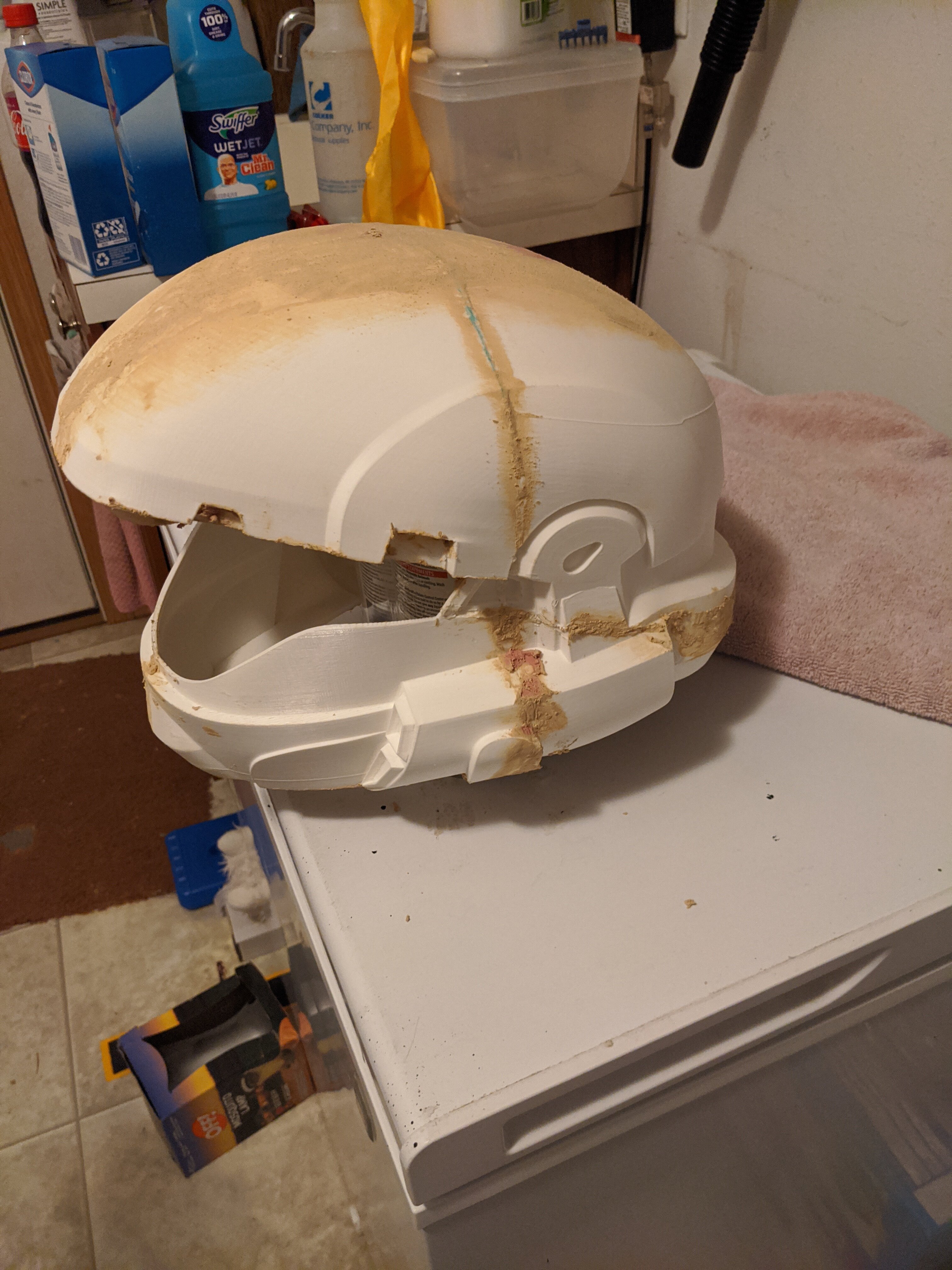 Now doesn't that just look beautiful! By the way, wood filler is an absolute mess to clean up and sand. After a couple rounds with filler primer I do plan on using spot putty to fix a lot of the damage I did in my haste. On the filler primer note...
Turns out microfiber cloth is not a great way to "dust off" the sanding. That beautiful glob on the back and front are the aforementioned micro fibers. Adds beauty and character! Haha. Anyway, you can see the spots I was talking needing spot putty but most of the print cleaned up surprisingly well for how sloppy I was. Every print can be salvaged, just means a ton more work in the mean time. On to where I sit now.
My "beautiful" assistant there is a head I got from someone going through cosmetology school. Once she's bald, she will make an excellent stand for continued painting. Let's just call her... Amanda? Sure, her name is Amanda. I'll keep updating as I go. Maybe I'll surprise even myself with the sanding an cleanup. Because let's be real here, this is only day one.