Ok so I'v set my sights high for my first project. I plan to make a fiberglass helmet with and led backlit lense and an integrate x-box mic., for humiliating myselft at system link parties.
I'm also going to try and cronicle my adventure here with lots of pictures. I'll start now.
Step one: defeat the demon that posses my printer scanner combo, so i can print my pepakura sheets.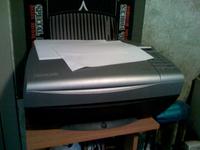 Step two: begin cutting out enough paper to make a whole tribe of indians cry for our dwindling environment.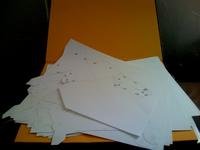 Step three: get bored with cutting and try and stick a few pieces together.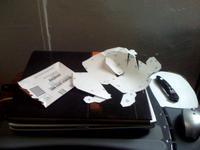 Ok now that everyone is up to speed. I think I will go glue my fingers together some more.