Okay guys this is a repost because something went wrong with the other thread.
*Hey guys! So recently I have been wanting to make a Halo Helmet. I'm not really a noob when it comes to paper craft, models, etc but I have never made a pepakura style halo model. Sooooo, yesterday I decided to give it a shot, and I think it has turned out really well for a first build. There is one minor problem though that If anyone knows what to do would help greatly(last pic).
Beginning Stage...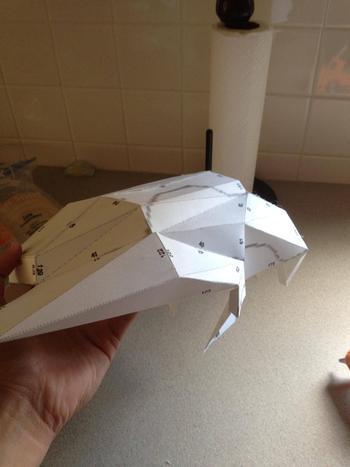 Adding the back...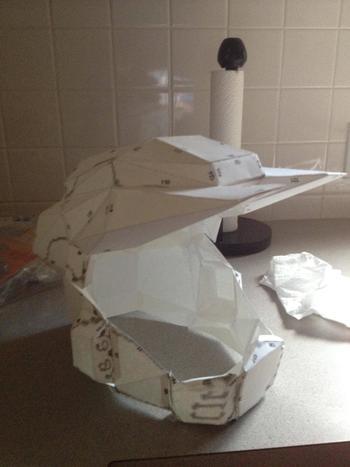 Back and front almost complete
Adding light housing.
Stage 1 Complete!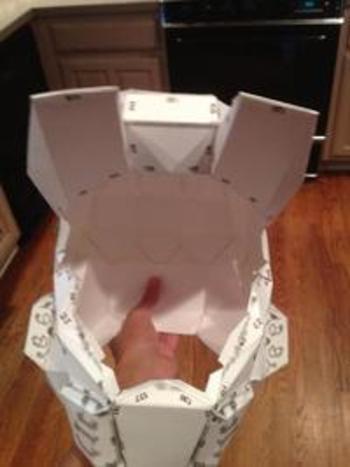 Front View.
Side View.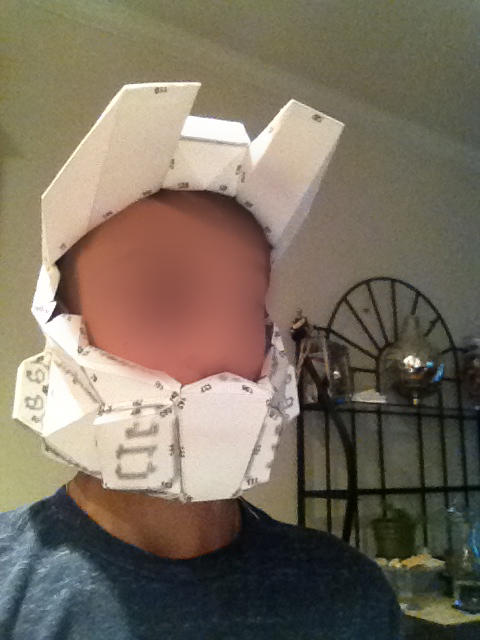 I blurred my face b/c i'm not really a fan of having it on the internet for randomss.. Sorry
The hole for my head is very tiny and I do not think that if a resin it I will be able to fit it in. I'm not sure if I should continue to shave and make the whole smaller right now or let it be and sand it down when it's almost finished. Any ideas?
I'll be posting more pictures as the build progresses. Any tips or comments would be very helpful. Thanks 405th!
-cKryptic*