Hello everyone!
I just started my very first Halo costume, that being an ODST and I figured I'd start a build thread to kinda show what I have done so far and to document my progress as I get further into this costume.
Right now I've only got the helmet to an almost complete state: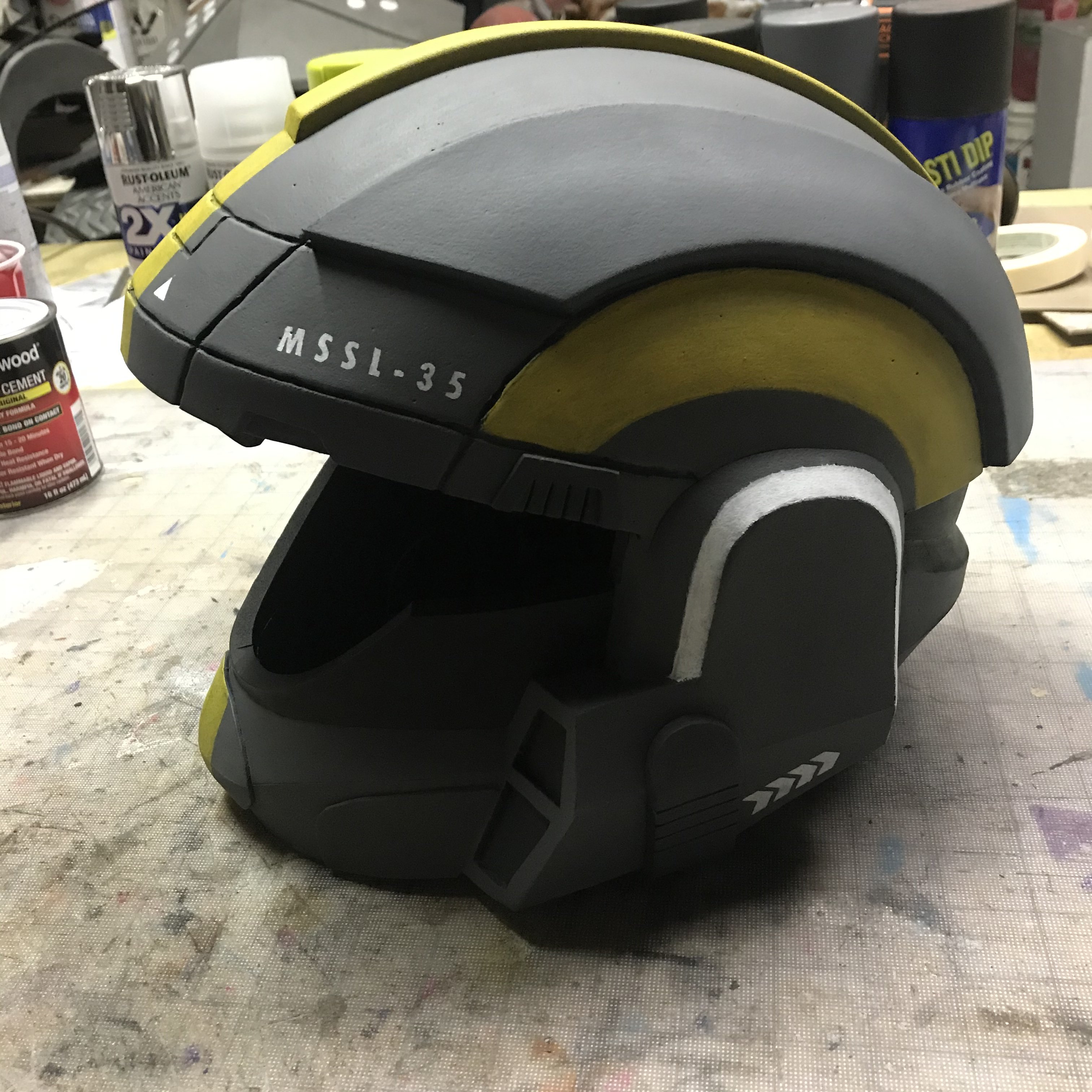 I made the helmet using the templates from an Etsy seller called MellowMind, though I ended up modifying it bit. The light module on the side was completely freehanded and has three LEDs hooked up to a battery and a switch so I can turn the lights on or off whenever I want.
And I know a lot of the helmet details aren't exactly accurate to the game models, but with this being my first time trying armor like this, I'm just having fun adding details that I like or think would look cool. Maybe in the future after I get some more experience, I'll commit and make a more accurate armor set.
Well, that's it for now. I really don't have much else to show right now. I'm currently working on the chest piece, trying to get the scaling right, so I'll post that as soon as I get some decent progress on it.
Last edited: