Division PR, RXO and BCO
Division Staff
Canadian Regiment
405th Regiment Officer
Delta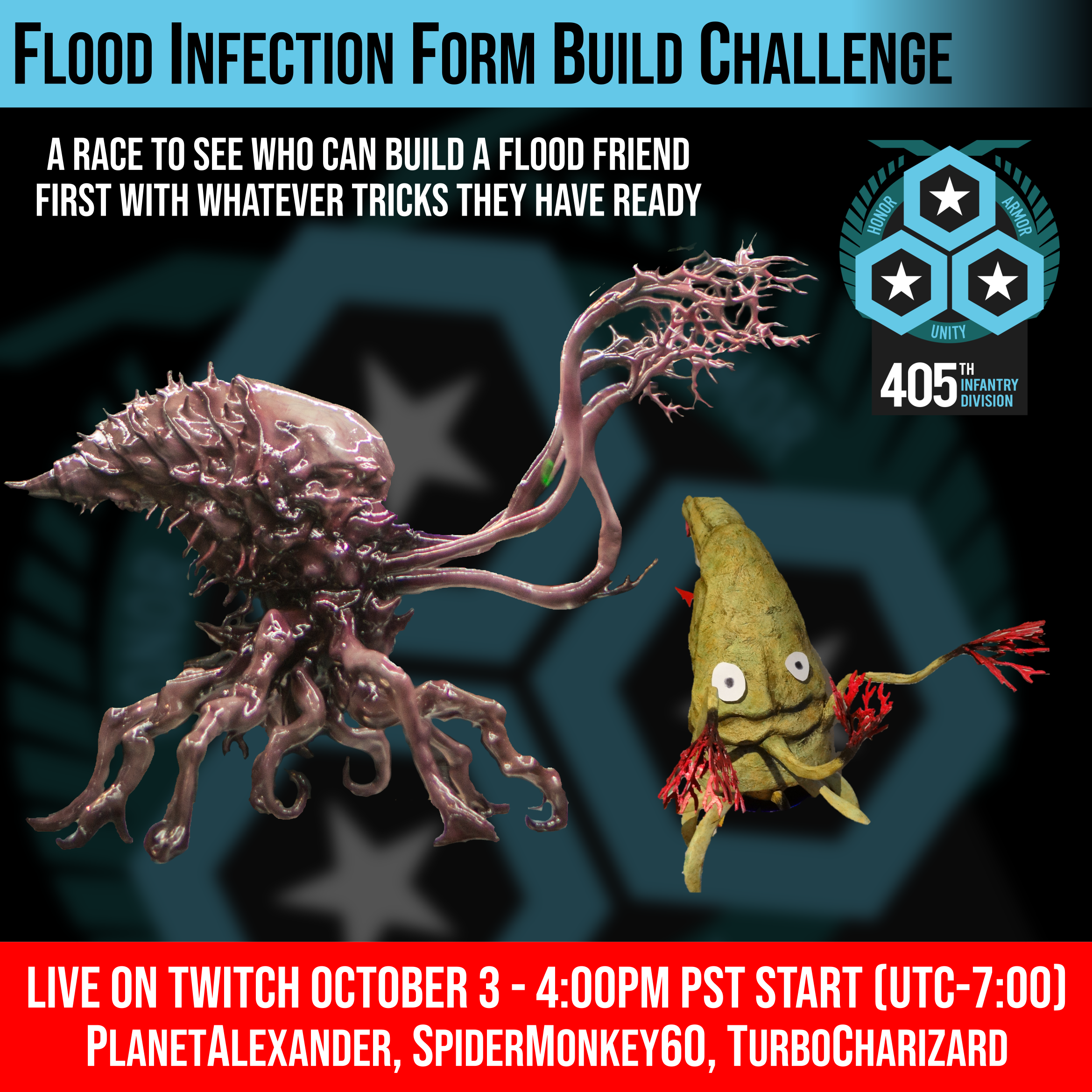 Join
PlanetAlexander
,
Spidermonkey60
and
TurboCharizard
in the chat and stream as they all attempt this super gross challenge or at least attempt to keep the little Flood Friend from breaking containment and infecting the planet! Much like with previous prop challenges this is a great opportunity to follow along in chat with some expert builders to ask questions and learn some new techniques. Everything will be happening on our Twitch channel
405thHalo
starting at
4:00PM PST on October 3rd
and will end when the builders have either collapsed from exhaustion or all make a new little friend. Yes, it's a race but we'll be helping each other out and taking care of any questions from the builders at home. Yes, builders at home. PlanetAlexander has created an easy to follow pattern that is free for everyone to use and make their own cute little Flood popcorn pal! The patterns are at the bottom of this post and are free to download.
You may have several questions about this so along with our lovely stream team we've compiled a quick FAQ about this event.
Why the Flood Infection Form?
Everyone likes popcorn and spooky things like this make for a good Halloween themed build.
Can I build a Flood Friend too?
Become part of a greater collective with your own Infection Form.
I don't have anything to build with and I don't have any practice making things.
First off, that's a statement. One of the best parts of building with the 405th is that you can build anything using anything. This is a challenge of creativity using whatever is in the leftovers bin to make something really cool and kind of gross to help decorate your house or costume with a Halloween spin!
What is the prize for winning the race?
Like last time, probably hotdogs or something.
If you have any other questions feel free to ask our lovely hosts here up until the race starts! We'll see you in stream!