Foam Armor and Swords x3 for Comic-Con 2012/2013
Hey Everybody! I been doing a little armor work here and there for the last few months and I thought I'd start up a progress thread. So, the foam armor from last year is holding up well, but I'm making some replacement pieces, particularly the chest and helmet which were oversized. I'm also making a totally new set for my girlfriend for this up coming Comic-Con. I guess I've got roughly 5 months to finish, and hopefully if I pace it better, I won't be so crunched like last time...
In any case, here's some progress shots!
So I built two new helmets for myself and my girlfriend. I actually got them both resined, but looking at them now, I think they're nearly the same size as the old helmet.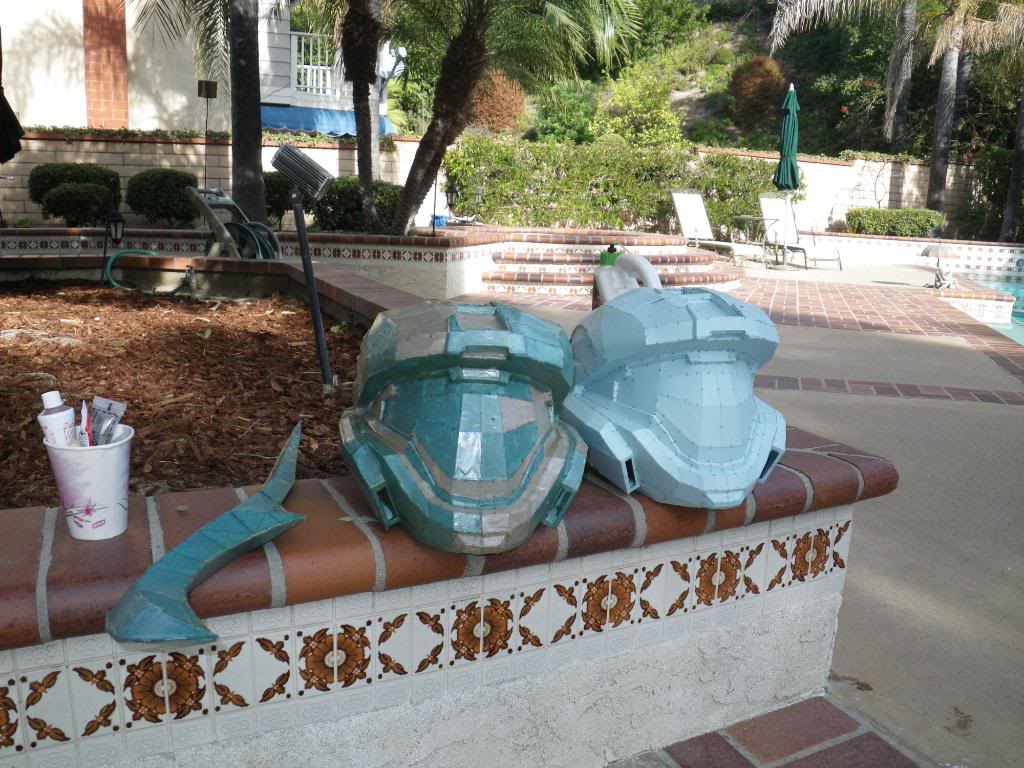 I ended up making yet another smaller helmet, but I'm still having trouble telling if it's smaller. *sigh*. If this one still is too big, I've got to make TWO more smaller ones and now I've got mutiple rejects that are just too big for me.
On the brighter side, the chest plates are complete and I think scaled much better than the supersized one from last year: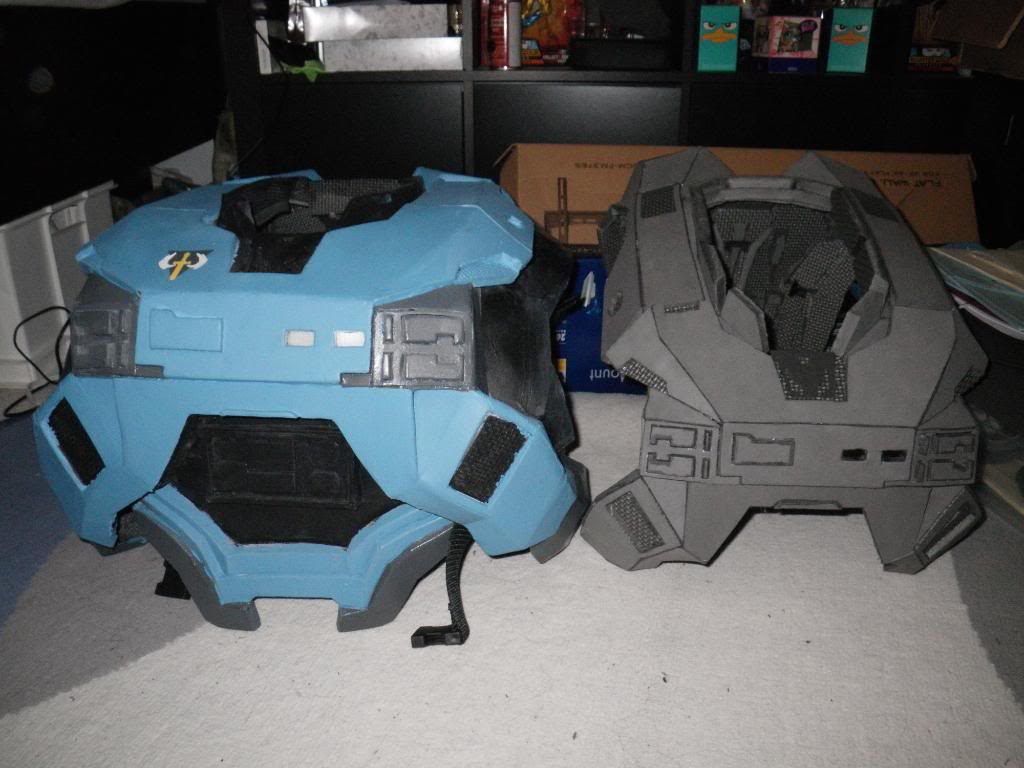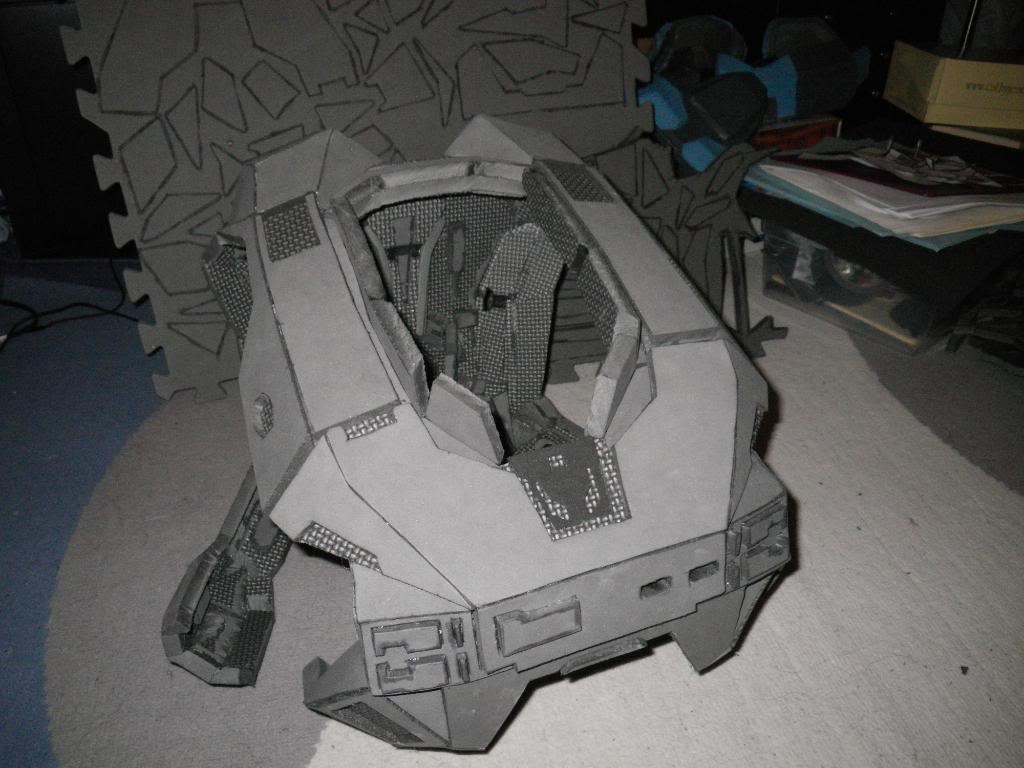 The chest plates are composed of two pieces each, the front will be able to come off/on more easily than the other chest plate. I'll probably rig up some straps or magnets to join the two pieces together.
Also for those interested in the progress / minutia of armor making, here's a shot of the foam mat before I cut it all out:
and, for those interested, I've been working up getting pieces to bend inwards without needing to cut and glue two pieces together. At this point, I make a shallow cut on the inside of the piece, then burn the foam with the barrel of the hot knife. It carves a nice little canal that makes it easier to bend: