Division Scheduler and Keeper of Con Lists
Division Staff
Colonial Regiment
Community Staff
So,
someone
asked if there was a thread that details the things we've had to do to make our suits fit......because we didn't make it the correct the first time........I wonder who that was? I myself have made huge errors in sizing and overall structure and have spliced, sliced, diced and glued many aspects of my suit to make it what it is today. And I'm damn proud of it!!! Here are a few my highlights: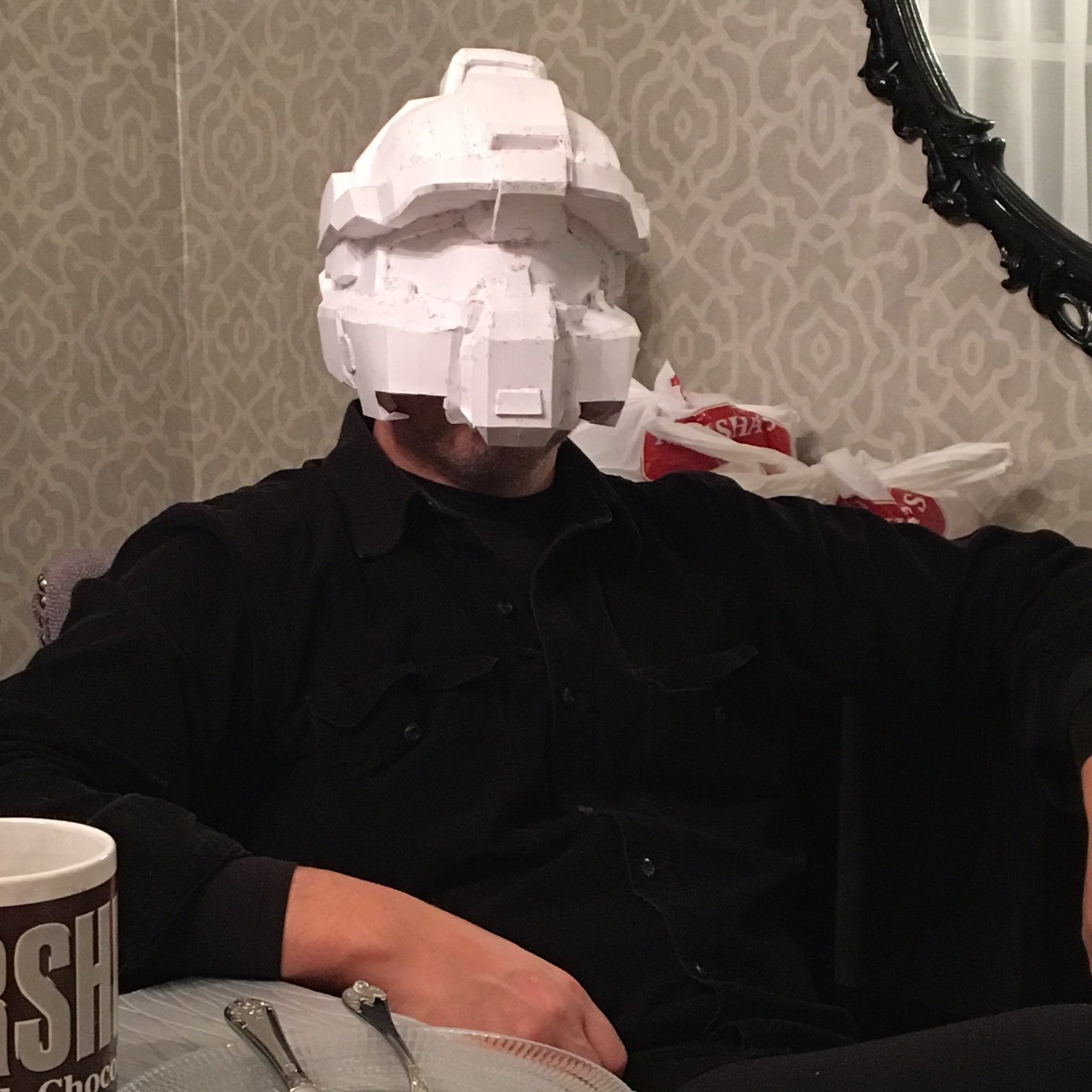 The anti-bobble head.....I believe that this was attempt # 7....when I gave up.
Just a comparison between #7 and what I wear now.......
1st Cod attempt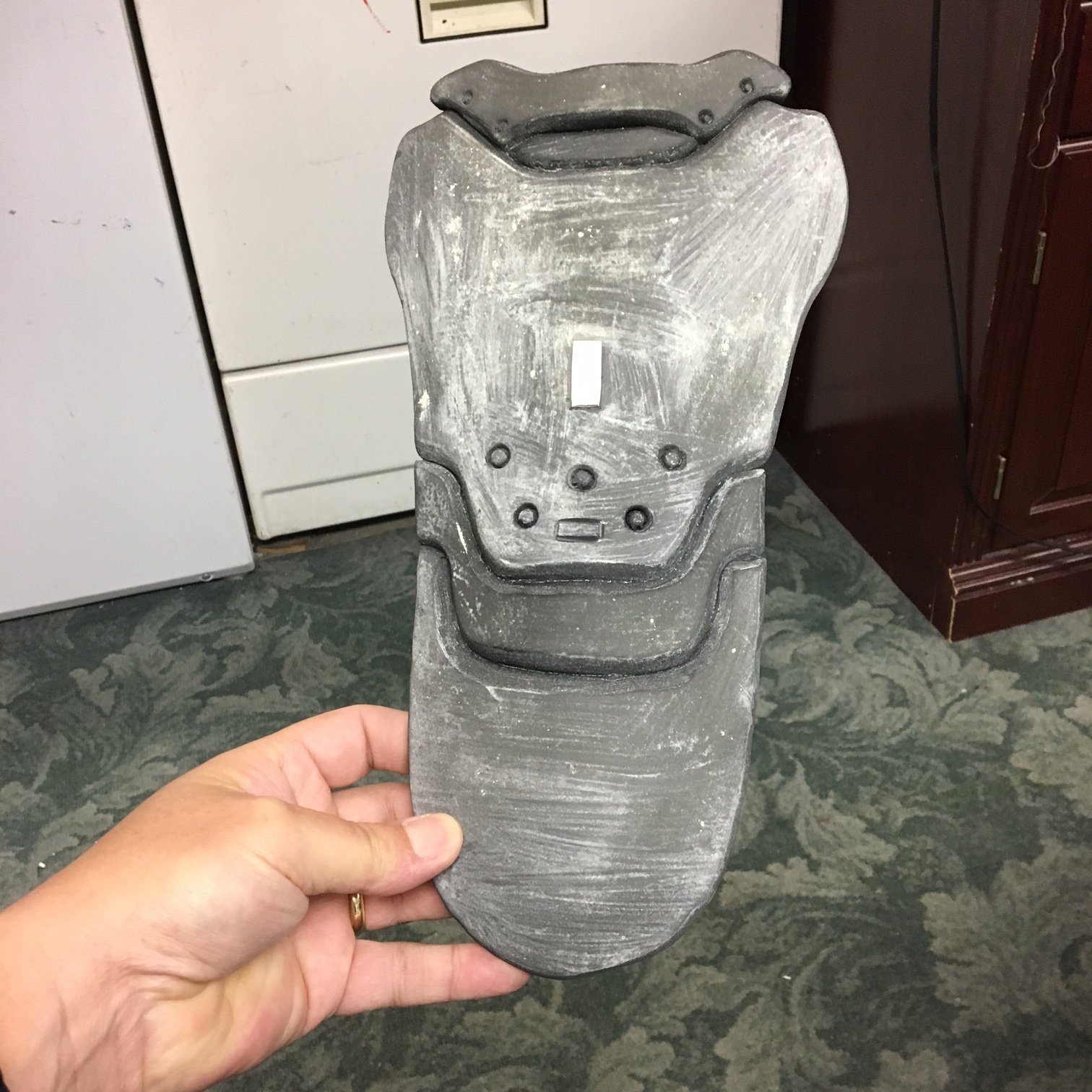 2nd attempt: Much betterer....
And last but not least, the chest piece. My exact words were "It looks like I'm wearing a high tech bra on steroids from Playtex."
I had to splice in pieces around the armholes top and bottom and along the neckline because it in no way looked like Centurion armor. And once that was done, the booster lights were too low to be seen so they also had to be removed and raised up higher.
Sorry for it being sideways. This was mid remake.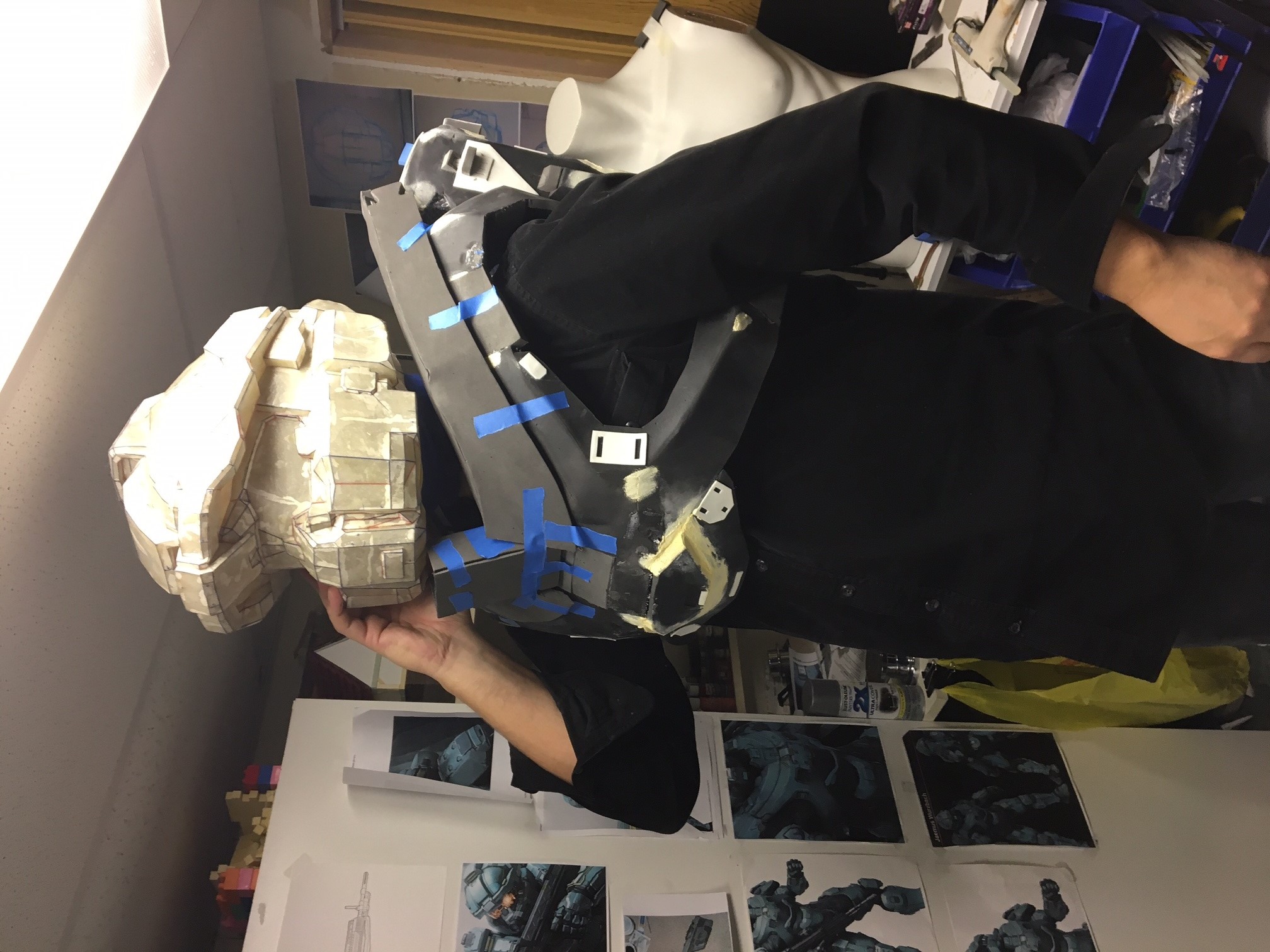 But a definite improvement.
And of course what I have now: and yes....that girl is checking me out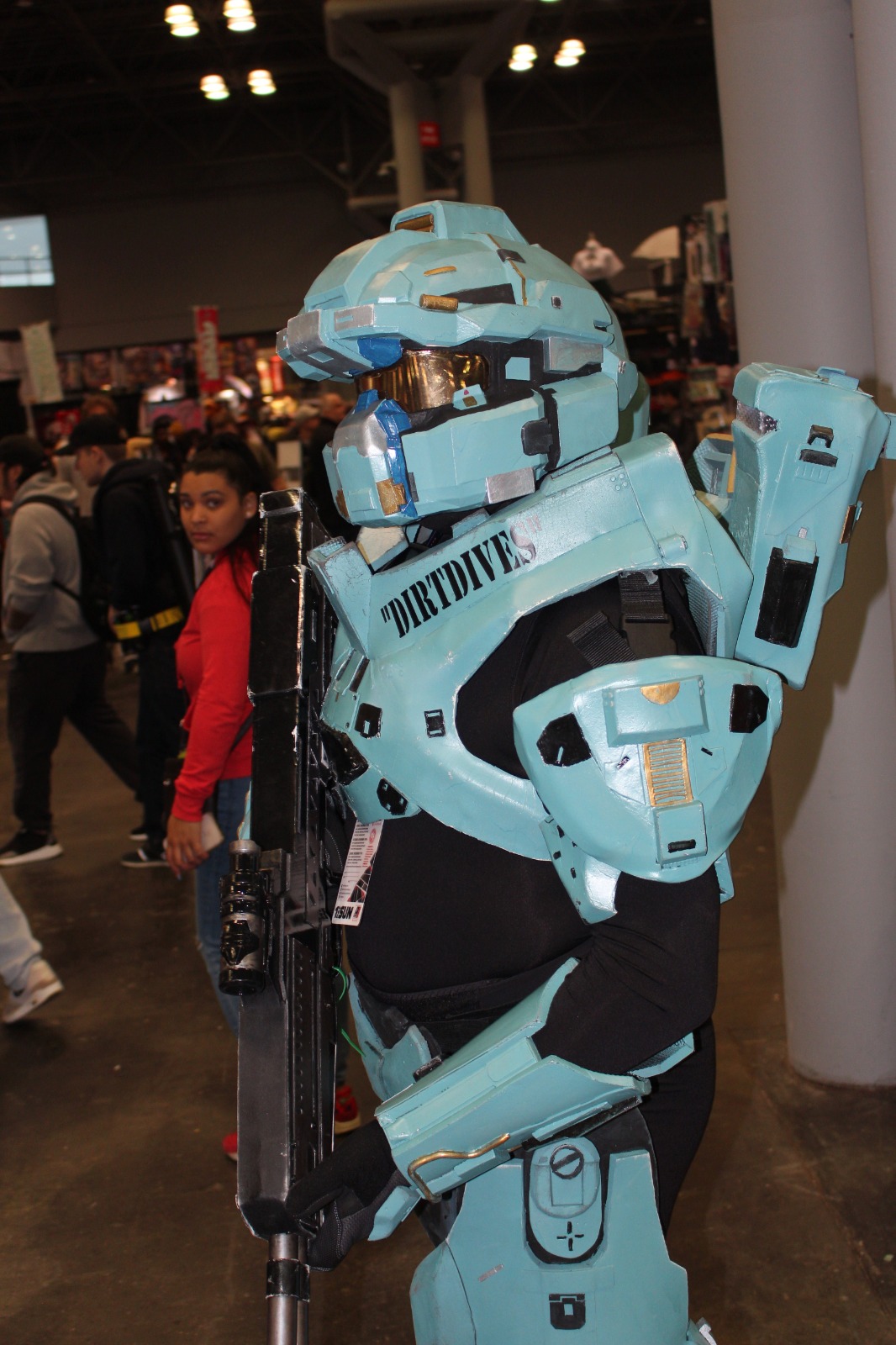 That's it for now. I'm emotionally drained from dredging up these memories.....atrocities..........I haven't been working with foam for very long.....but I have learned so much from the
wackos
great bunch of people here. And I look forward to many more builds to laugh/post about.
Next?
Last edited: