Hello Everyone. First I'd like to give a little background on this build. I have actually been planning to complete a suit of Halo armor every year since 2010. Unfortunately for varying reasons each year things would get in the way and I would lose my focus and fail. This year I decided enough was enough and I kicked my butt into gear. My goal is to finish this suit in time for Halloween as I have family coming out from England specifically to visit and go trick or treating and I know the kids would love to be escorted around by a Spartan. This build is already pretty far along as I have been meaning to post for some time now, but with a new baby at home, a busy few months at work, and the clock ticking I always had something else that needed doing. But hey, better late than never right?
On to the build!
First completed piece for this was the gloves.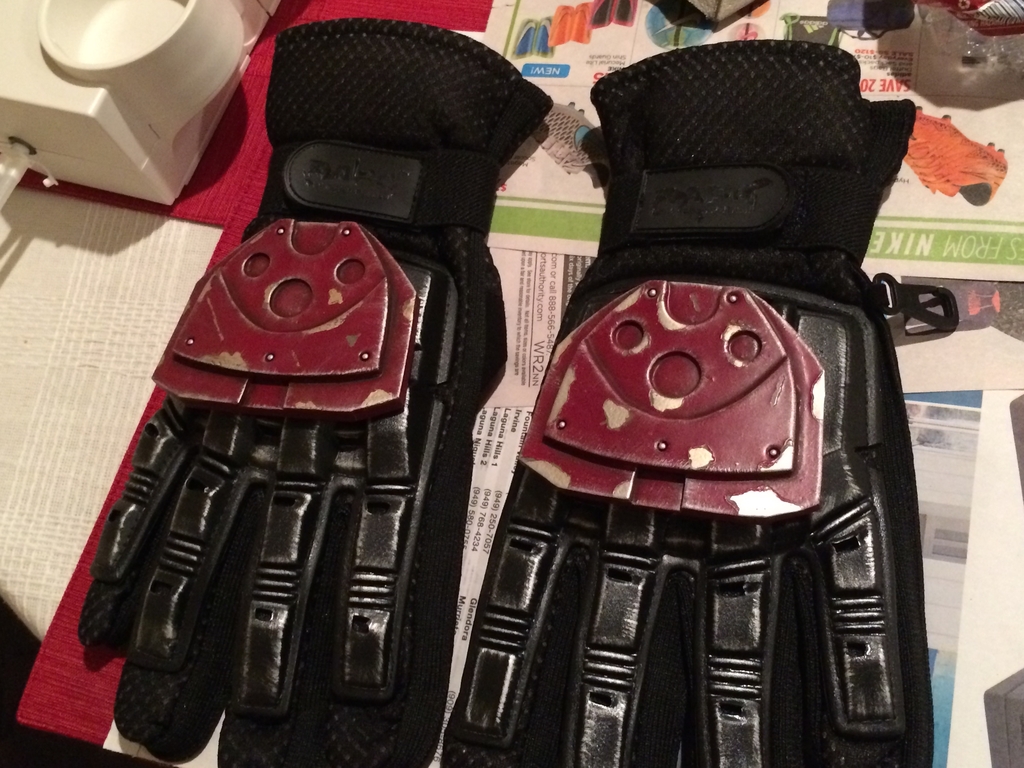 Up next we have the forearms. These two I actually built a couple of years ago and luckily they survived long enough for me to pull them out, give them a little more detailing and get them Plastidipped and ready for paint.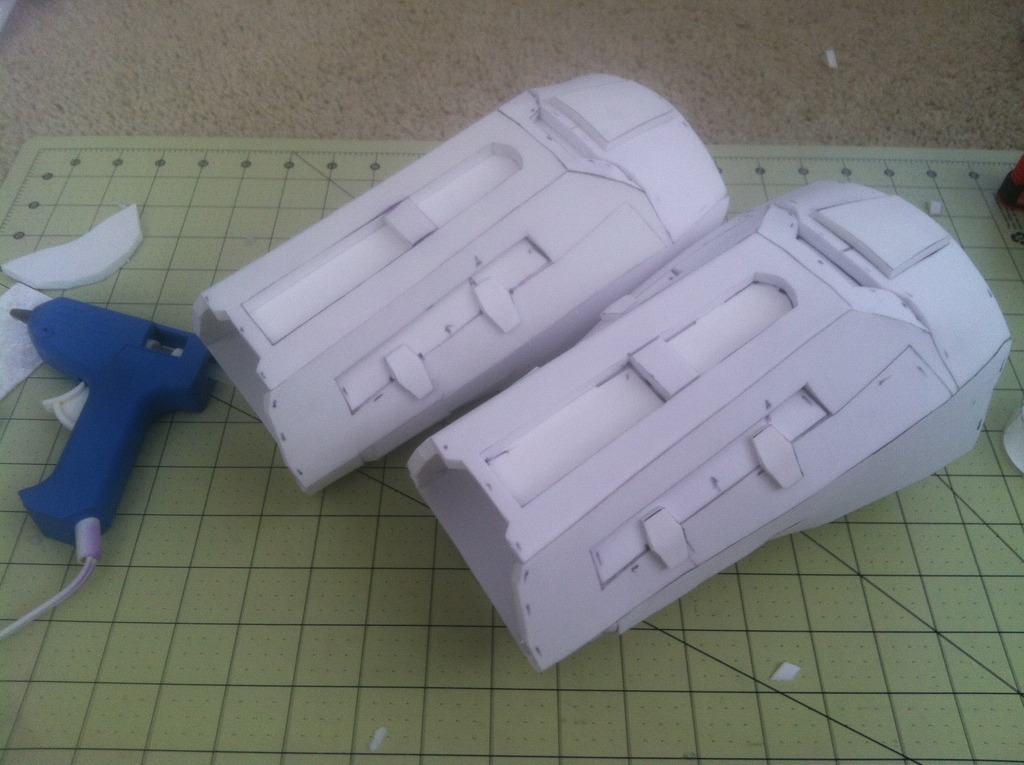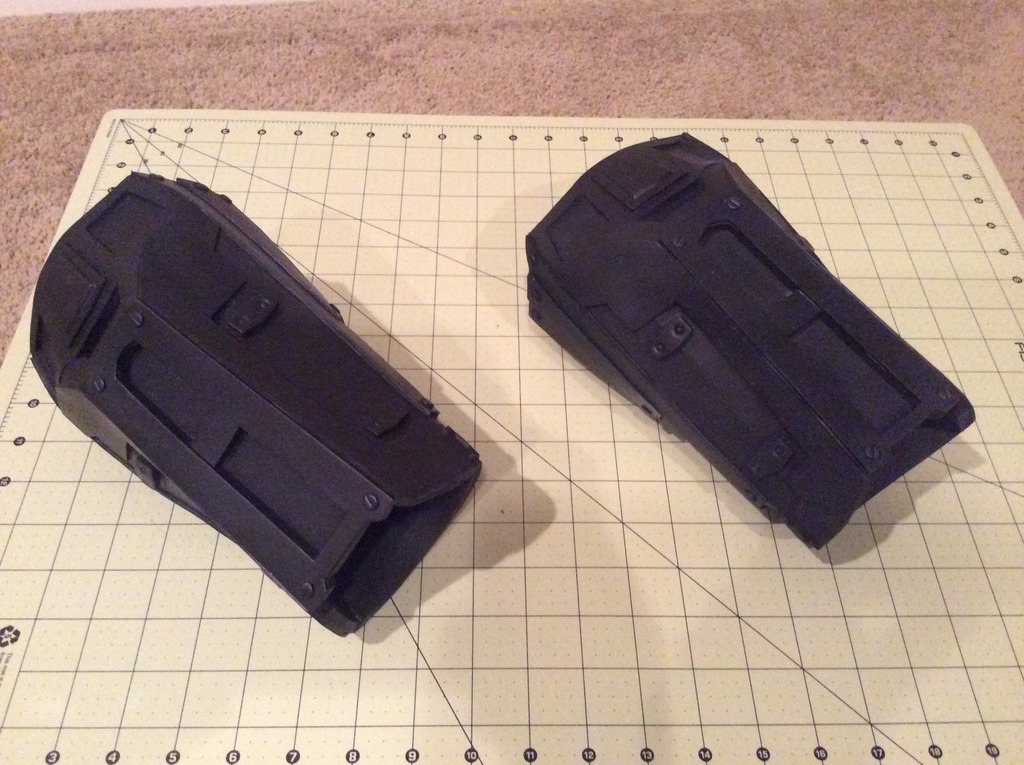 The next pieces I worked on were the shoulders. I built a few different shoulder pieces before settling on the FJ Para version.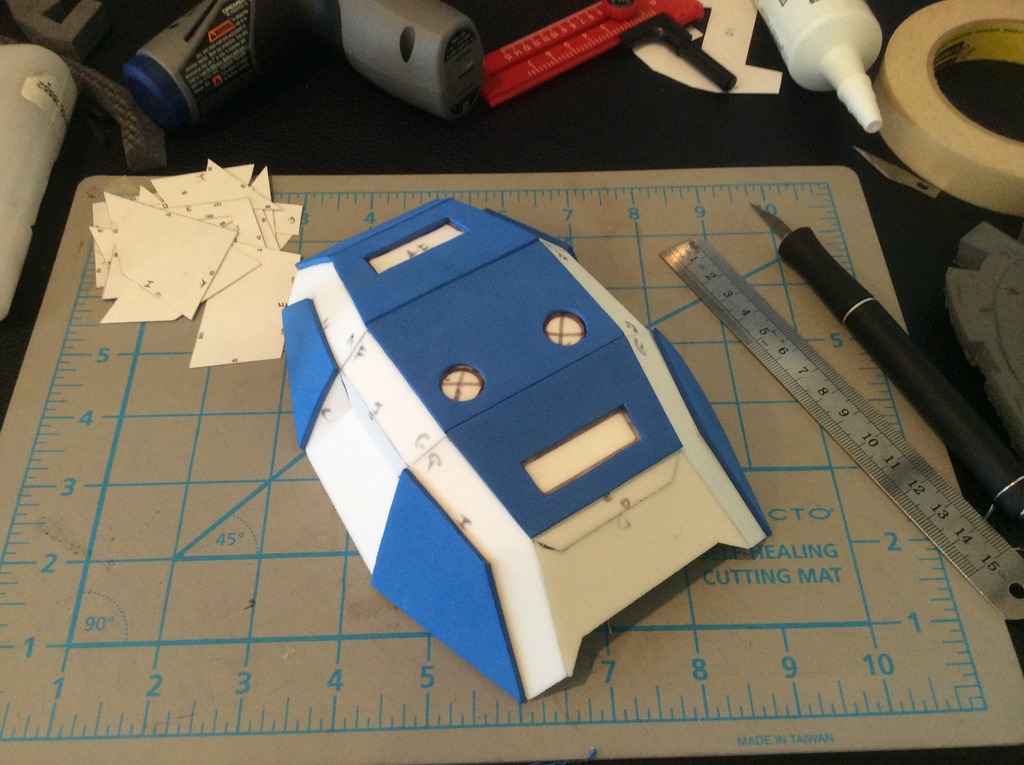 The Biceps were a bit trickier to put together but overall I'm pretty pleased with how they've turned out. This picture shows them basecoated and waiting for their final paint coats and weathering.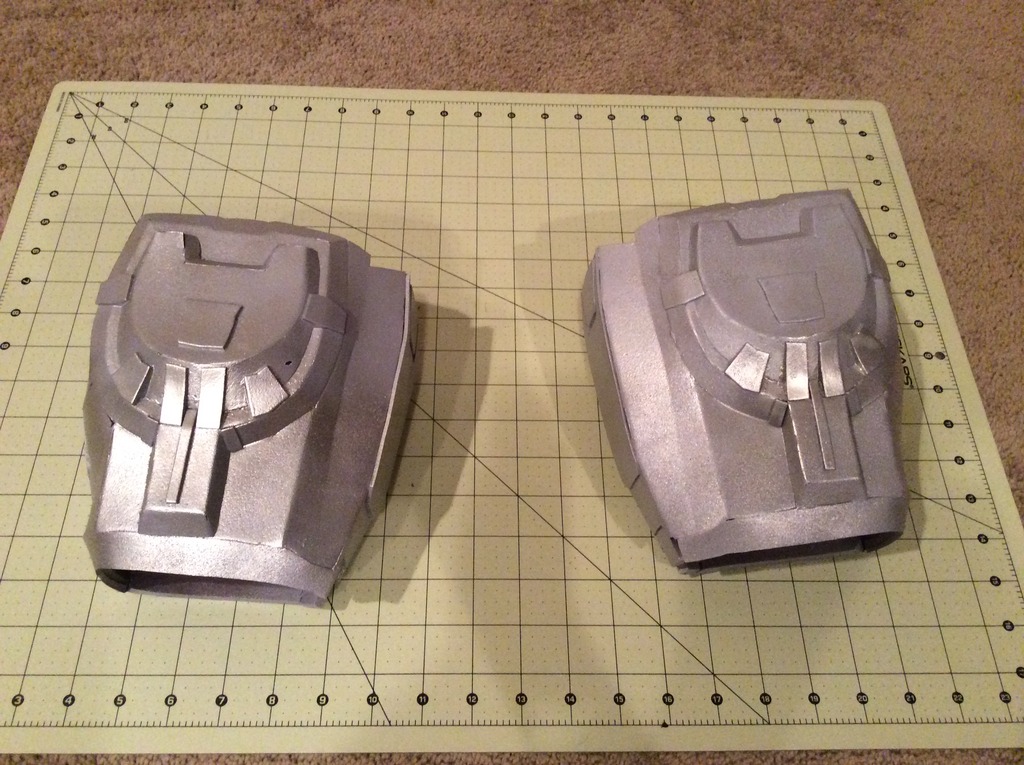 With the arm pieces all built I moved on to the leg armor, starting with the thighs. I had some difficulty scaling these correctly and ended up partially building 2 other sizes before finding the sweet spot.
Moving on down the leg, we have a single shin and knee. I was pleasantly surprised to get the scaling on this one right on the first try. I still need to build the second set of these, but the piece went together very easily so I shouldn't have any problems getting that done in the next few days.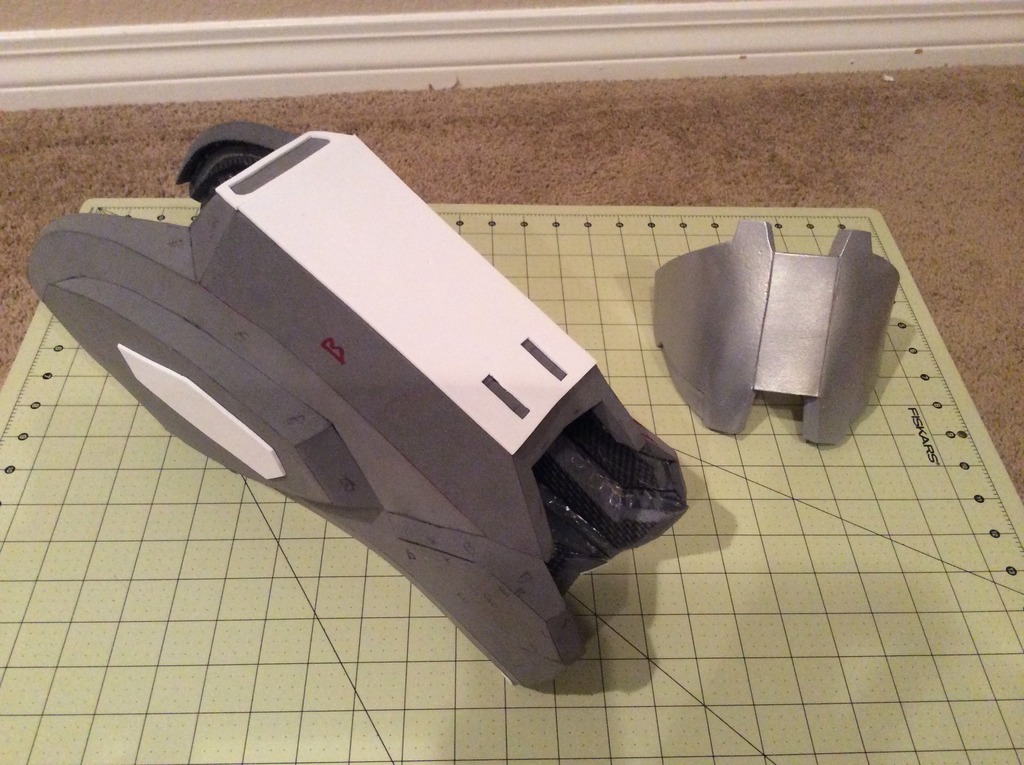 For now I am skipping boot armor until I have the rest of the suit built and painted. If I finish the rest on time I will get a pair of proper boots built up, but I figure nobody will be paying attention to my feet so that can wait until last.
With the extremities completed it was time to move onto the main body. The torso is a little daunting so I wanted to save that until had more practice under my belt, so the next piece I worked on was the codpiece. With my past history of scaling failures and looking at the pep model for this I decided to take some inspiration from BMP Props' Foam Reach build and made this into an elastic belt. This lets me adjust the fit nicely, and is super comfortable to wear. I thought I had taken some in progress shots of this but all I could find was the finished piece.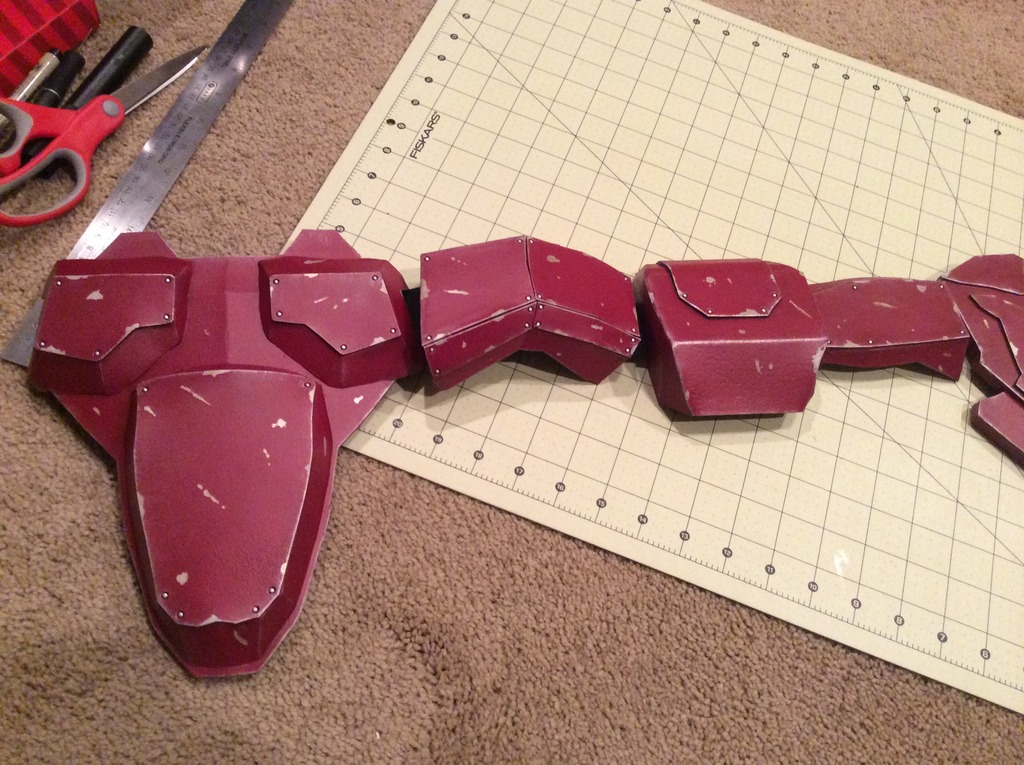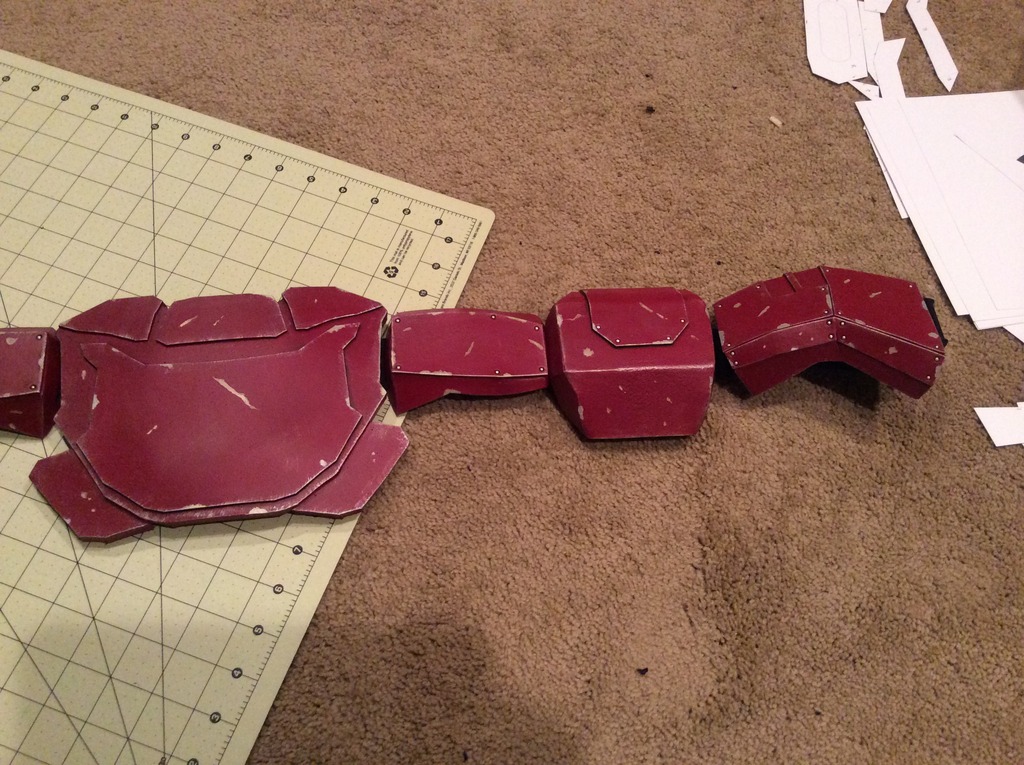 That brings me pretty much where I am currently at. Coming soon will be the helmet and chest piece.