Hey guys. I was working on some templates for my SPI torso,
and decided to document it to show you guys how I make templates for
scratchbuilds & foam armour, especially ones without pepakura files.
To do this, you need nothing but:
Reference pictures
A pencil
Scizzors
Cardstock
Tape (You can use glue but I recommend tape.)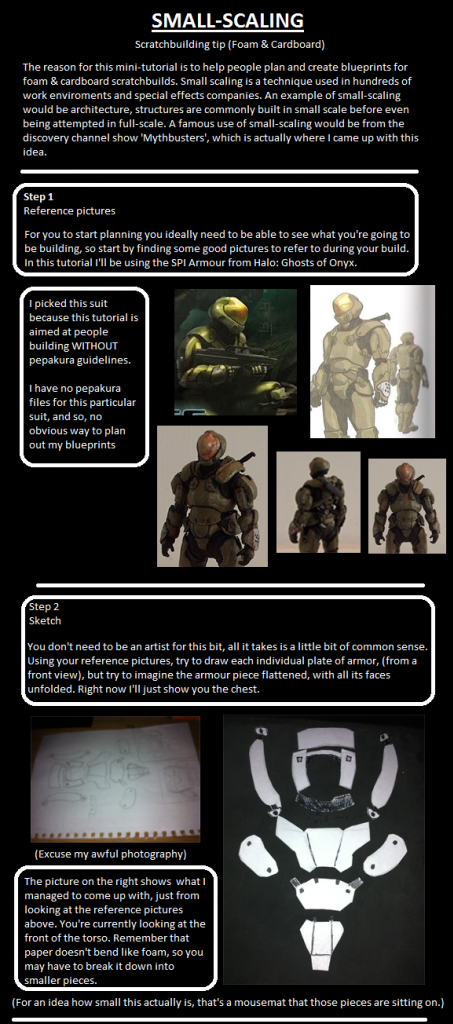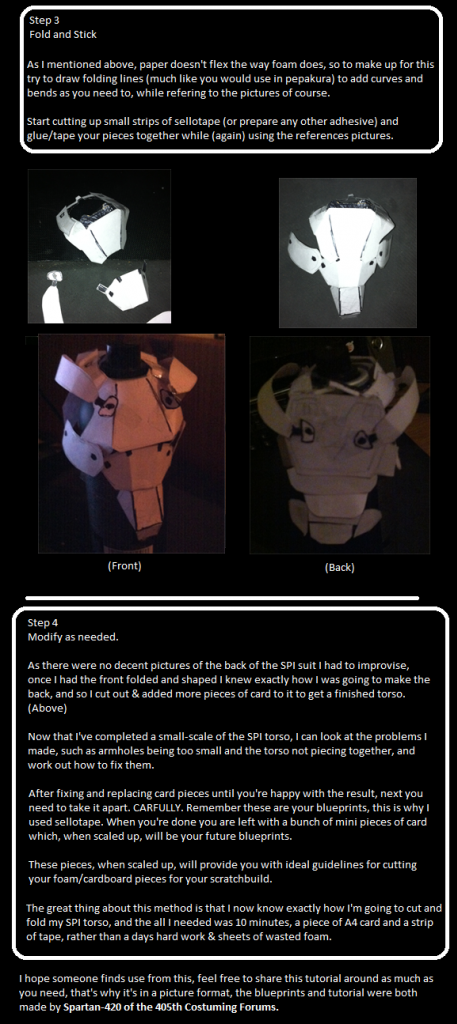 Thanks!
-S420
​